Markets in Spain are not only a place to shop, but also a Spanish tradition, a culture rooted in the distant past.
Exit (street) markets attract numerous buyers, including both locals and city visitors.
So in Torrevieja, the Friday market works weekly, it is also called the street or farmers market. At the market, buyers are offered goods by sellers from all over the county, including local farmers.
Market is open to visitors every Friday, starts from 08:00 a.m. and runs until 14:00. If some visitors, the merchants begin to curl a little earlier if the trade comes, later.
There is a market on the Esplanade next to the Av. Delfina Viudes, directly opposite a disco club, Discoteca OZ, close to the water Park (Aquopolis Torrevieja) and not far from Carrefour Hypermarket and Habaneras Shopping centre. In the opening hours of the market until the market runs a special bus.
In the photo the road and the fence, behind which is the Friday market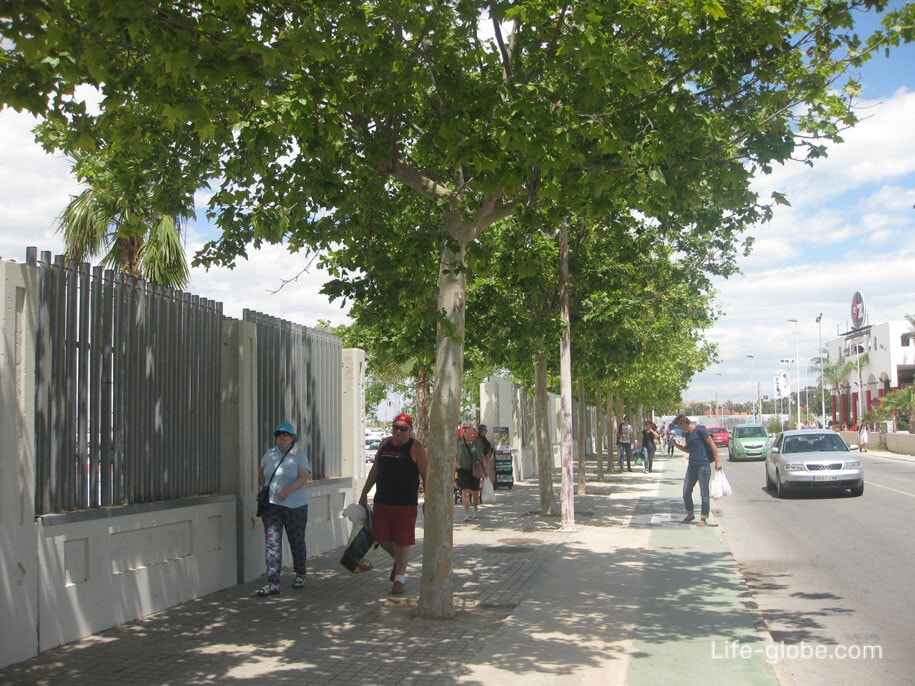 Large grounds on the Esplanade, the sellers are setting up their tents, of which the trade is conducted. Also available on site Parking, working public toilets.
Friday market is quite large, it is the largest market in Torrevieja. On the market you can buy clothes, shoes, bags and other goods.
Places to trade products. Here are quite a large and varied selection of food. This is mainly olives, sausages, cheeses, sweets, greens, vegetables, seasonal fruits and berries. The prices are slightly lower than in supermarkets of the city.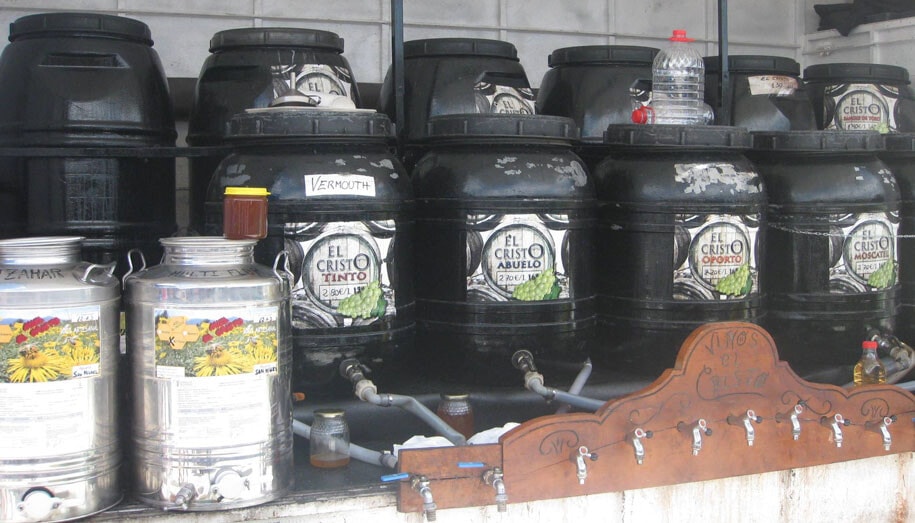 Almost the entire range of products you can try. So, come to the market hungry, napobrassica olives, cheeses, sausages... and already full))
It is most advantageous to come to the market closer to closing, this is the time many retailers start to fold the price of fruit and vegetables. Sometimes the price tag drops two times and a sign with the price change right before your eyes. Plus throw in the purchased package more weight. We took fruits and berries, all on kg, we pack reported 1 kg 200 -300 grams, took the money for 1 kg.
In addition to shopping at the market you can eat. Here coffee, tea, grilled chicken, hot dogs, burgers and other street food.
The Friday market was moved to the above address and began its work on may 12, 2017. Now it will continually run on the Esplanade. Before that, the market was located on city streets, but because of the inconvenience: the difficulties of traffic and large amounts of waste, it was decided on the transfer market.
The Friday street market in Torrevieja, this is a good opportunity not only to get acquainted with Spanish traditions, but also to buy some of this delicious. If you're in Barcelona on Friday, don't miss this opportunity and be sure to visit the Friday street market, will not regret.