The Maldives is divided into 26 atolls, which, in turn, consist of a total of 1,192 islands, among which there are industrial islands, airport islands, resort islands, local islands and reserve islands.
The Maldives has a well-developed air transport connection with other countries.
There are several airports in the Maldives, including international ones.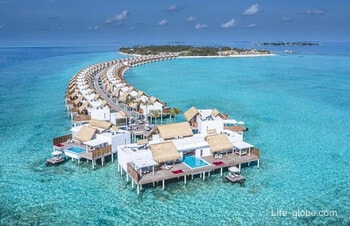 Maldives is "heaven on earth", which you can visit yourself! That will not be difficult, and for some it will even be a pleasant pastime and distance acquaintance with the islands.