Blanes beach (Playa de Blanes) - the beach is Crescent-shaped, located in the center of Blanes and the Central beach of the city.
This is the most popular and therefore crowded beach resort, and its length is about 600 meters, the beach stretches from the port of Blanes and to the rocks Sa Palomera, where smoothly flows into the s'Abanell beach.
The Blanes beach awarded "Blue flag".
On the beach of coarse sand of light color. The beach cleanup is done daily. Sea water is clean, depth comes rather abruptly. Because it is an open beach protected by rocks, on the beach, there are waves.
In the high beach season on the beach has all the necessary infrastructure to enjoy the sun and the sea with total comfort.
On the beach: sunbeds and parasols, showers and toilets, rubbish bins, there are decks for ease of movement, rescue centers and first aid, also a dedicated area for water activities.
From the Eastern part of the beach, near the port, boats depart that can take sea excursions to the neighboring resorts (Lloret de Mar, Tossa de Mar, Malgrat de Mar, Calella etc.) or to visit the coves of the East coast and to snorkel. The cost of shore excursions starts from 25 Euros.
Find all necessary information about a sea voyage can be purchased at kiosks located on the waterfront near the port and beach of Blanes.
In the Western end of the beach, near the rock Sa Palomera, directly on the beach you can see the fishing boats there are café and restaurants.
Along the beach along the promenade (boardwalk), which is a great place for walks and rest.
On the boardwalk, near the port, there are several playgrounds, a small fountain and an abundance of restaurants.
Also, all along the waterfront: places to stay, slot machines, cafes and restaurants, there are stalls with snacks and drinks.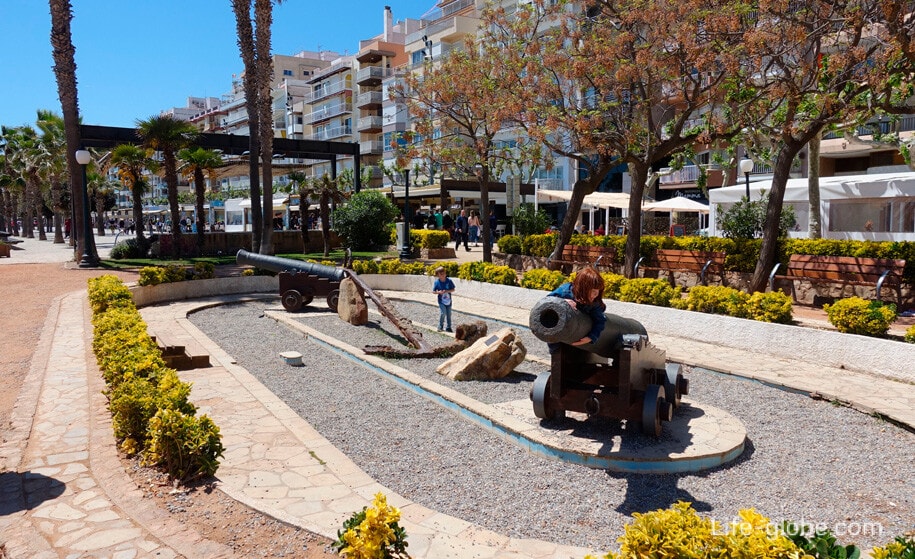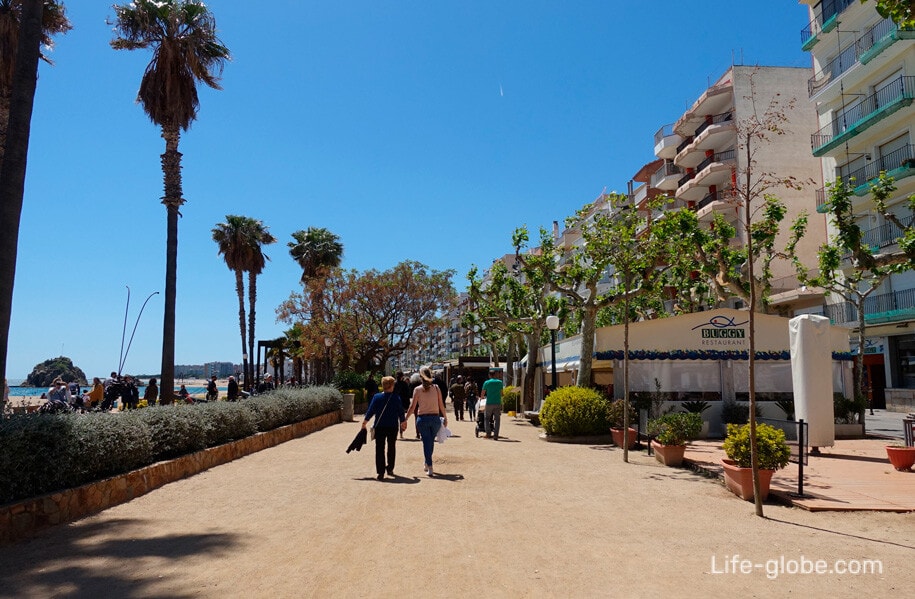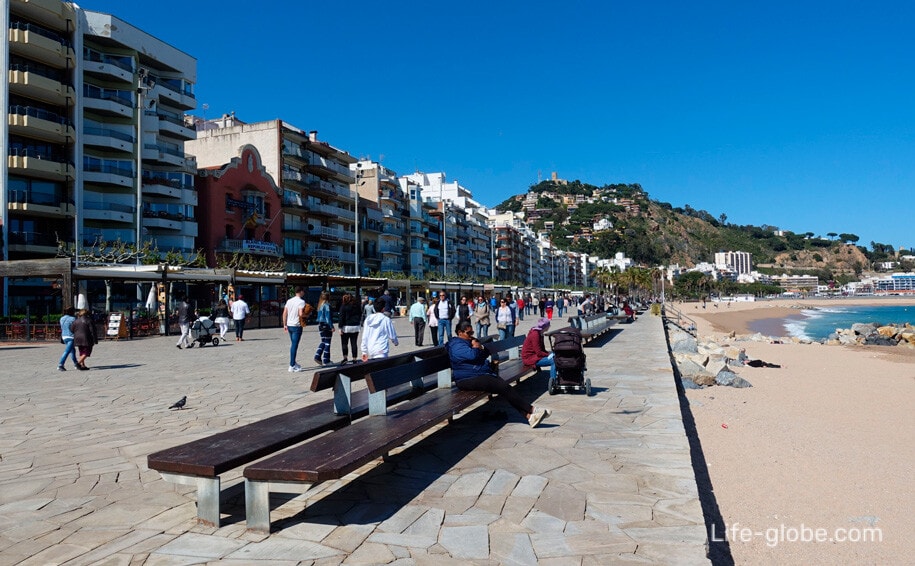 On the West side of the promenade, near the ring road, bus stop. Buses to nearby resort town of Lloret de Mar.
Behind the promenade is a road on the opposite side where you find residential buildings, including apartments, cafes, coffee houses and shops. Read more about the promenade of Blanes...
Where to stay near Blanes beach
Aiguaneu La Sardana offers apartments with balconies and free Wi-Fi. The apartment consists of a living-dining area with a TV and a kitchenette with a microwave, oven and dishwasher.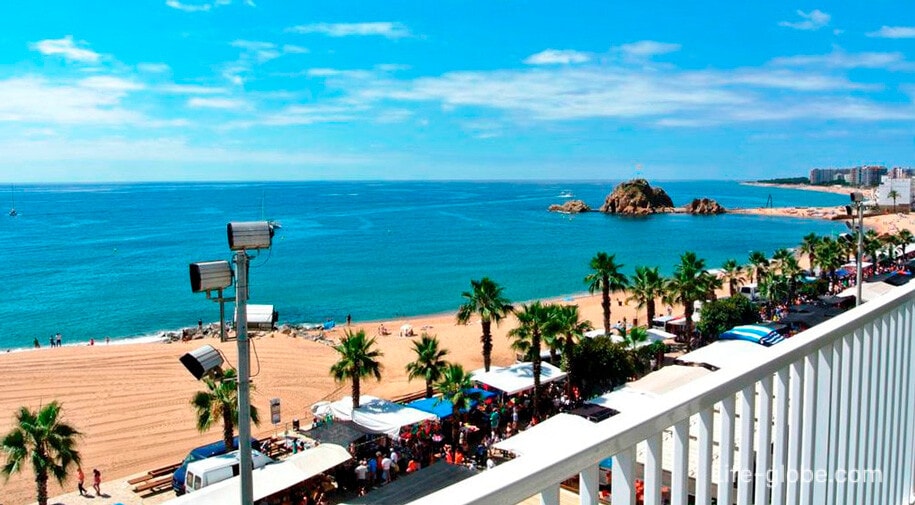 Apartment Blanes Centro features a balcony with sea views, 3 bedrooms, living room and bathroom with bathtub.
Apartments at Aiguaneu Sa Carbonera with free Wi-Fi, a balcony, air conditioning, living-dining room with TV, kitchen with microwave, oven and washing machine.
Guest house Sa Malica with free Wi-Fi, a restaurant, terrace and bars. Some rooms offer sea views.
All accommodation facilities in Blanes, you can view and book here