Rock Sa Palomera - a large rock that enters the sea water and is a natural landmark and symbol of the city of Blanes.
The rock of Sa Palomera is located in the central part of the Blanes coast, between two beaches: the Blanes beach of the same name and Sa Abanel beach.
To the rock you can walk from the coast, in the place where the rock and the coast connects the narrow isthmus.
This rock symbolizes the beginning of the Costa Brava, and the distinctive silhouette of the descent Palomera is inseparable from the two largest beaches and that it is often depicted on postcards and Souvenirs, not only of Blanes, but also the entire Costa Brava.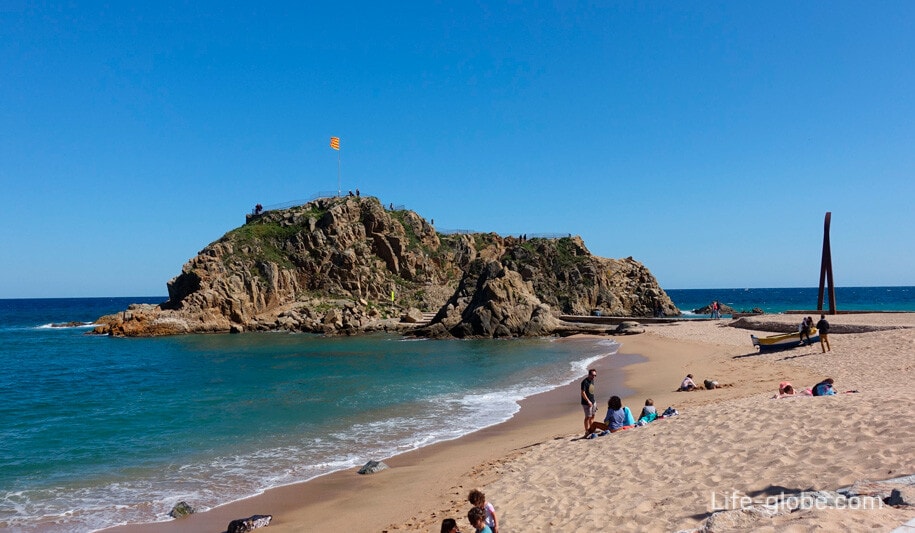 Before the rock is a metal arch with an inverted V-shaped form, which also symbolizes the door and welcomes the Costa Brava. Arch also known as the portal of the Costa Brava (Blanes Portal de La Costa Brava).
On the rock you can climb, there is equipped observation deck, which offers views of the coast of Blanes (two beaches and port), part of the city of Blanes and sea water.