The beach of San Francesc, also known as Cala bona is a small beach located in a Bay, flanked by hills, which grow on pine trees.
The beach of Sant Francesc in the Eastern part of the coast of Blanes, about two kilometers from the city center, in a comfortable suburb with villas clinging to terraced the hillside.
Bona beach was awarded the Blue flag, has a length of about 200 meters and its width is about 40 meters.
On the beach of coarse sand of light color, with occasional rock formations. Sea water is clean and clear. The beach is cleaned regularly, sand dub.
In high season the beach has: sun loungers and parasols, rubbish bins, toilets and showers, a lifeguard tower and medical center, a dedicated area for water activities, restaurant.
On both sides the beach is surrounded by rocky coastline where snorkeling is available.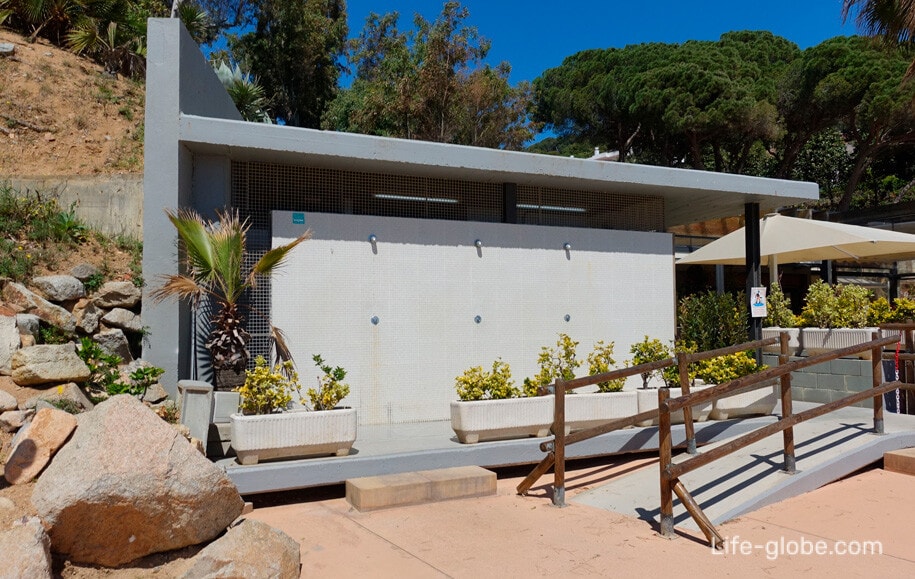 The beachfront does not pass road. Along the beach is equipped with track, where a restaurant and a place to stay.
From the end of the beach away unextended tourist trail Camí de Ronda (Camina de Ronda), you can take a walk along the coast.
Cami de Ronda from the Eastern part of the beach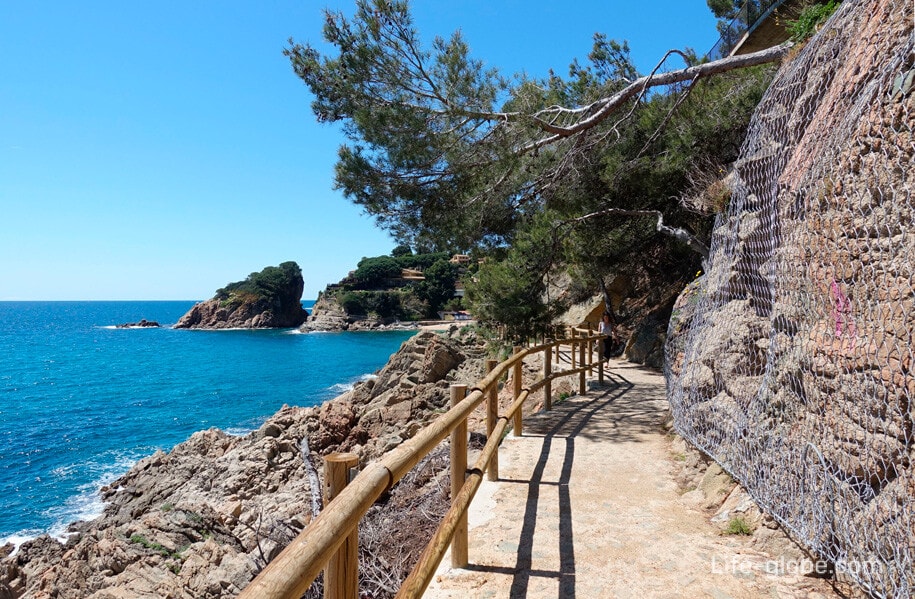 Cami de Ronda from the Western part of the beach. Part of the path runs along the Botanical garden Marimurtra, which you enter from the street de Carles Faust (Passeig de Carles Faust).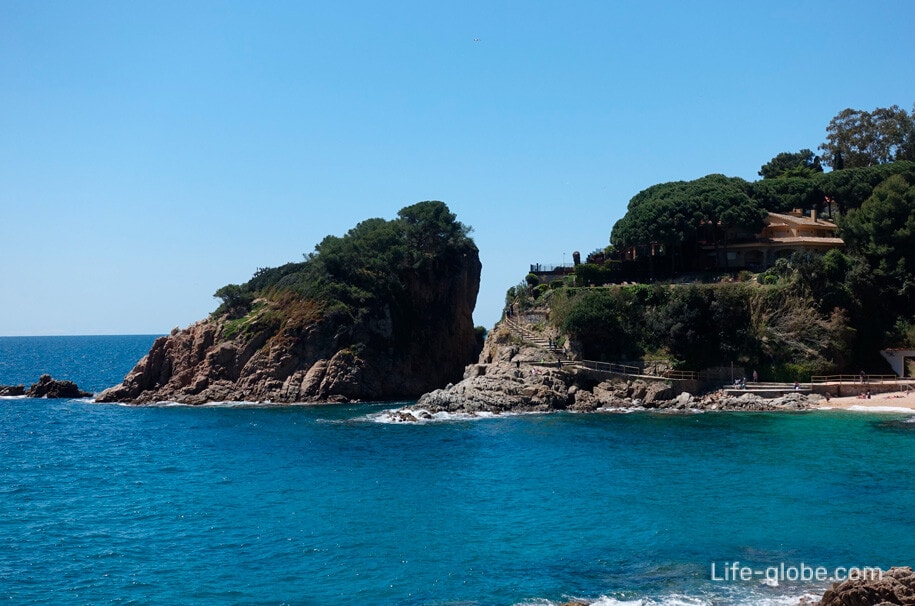 The observation deck at the Botanical garden Marimurtra.
Near the beach of Sant Francesc street Bitacora (Passeig Bitácora) there is a Parking space. Car rental in Spain...
Above the beach there is an observation deck and a small chapel of St. Francesca (Ermita de Sant Francesc).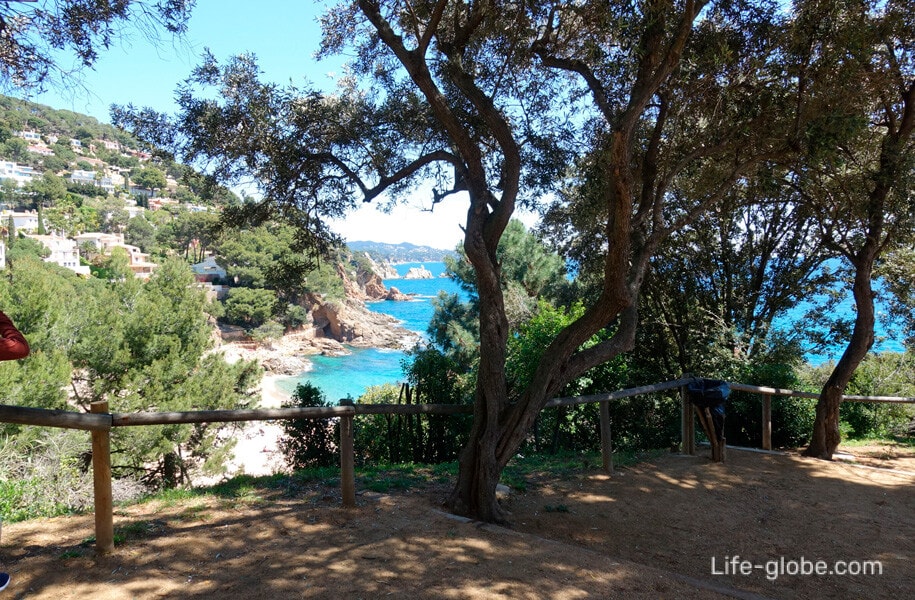 Where to stay near the beach of Sant Francesc
Villa el Mirador with free Wi-Fi and Parking, a private pool, barbecue, 4 bedrooms, a kitchen with a dishwasher and a bathroom with a bath and free toiletries.
All accommodation facilities in Blanes, you can view and book here