Balluta Bay is a small bay located in the city of St. Julians on the island of Malta, on the border with the neighboring city of Sliema.
Balluta Bay is part of the larger St. Julian's Bay, which also includes Spinola Bay and Exiles Bay, geographically belonging to Sliema.
Balluta Bay is a popular vacation spot, used for walking and for swimming, diving and water sports.
In the Gulf of equipped areas for relaxation and swimming. There is also a small area of the beach to which lead stone stairs.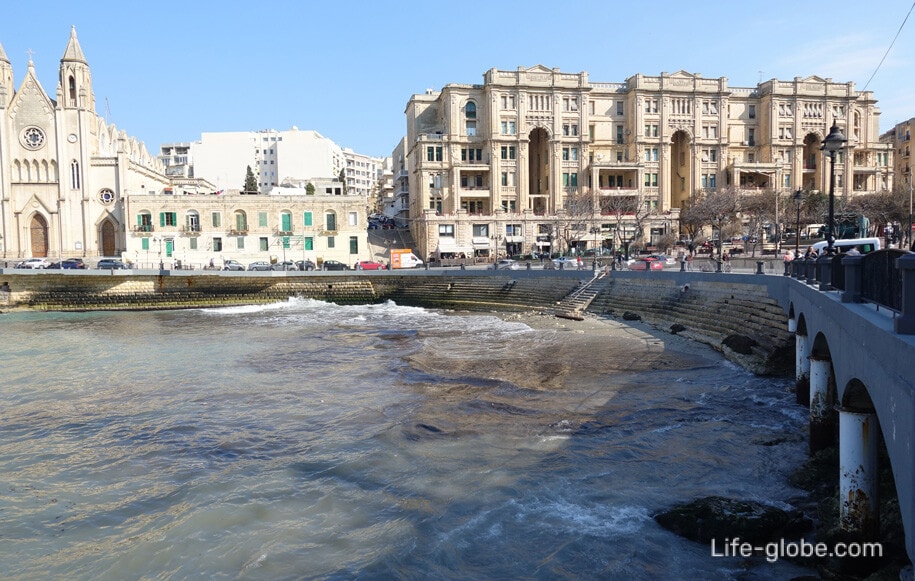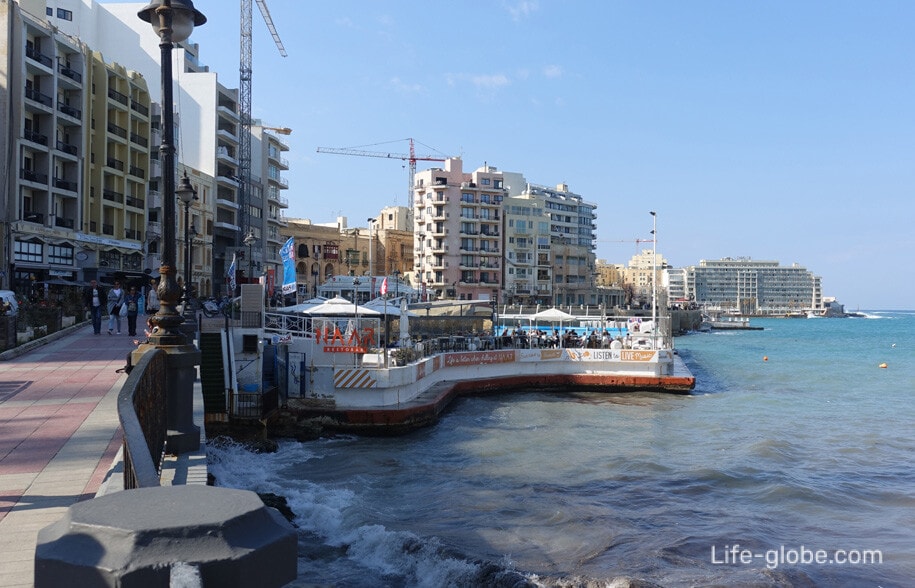 Along the Bay there is a promenade connecting the Bay of Balluta with the Gulf of Spinola and the coast of Sliema.
On the waterfront a few cafes, places to stay. You can rent a bike.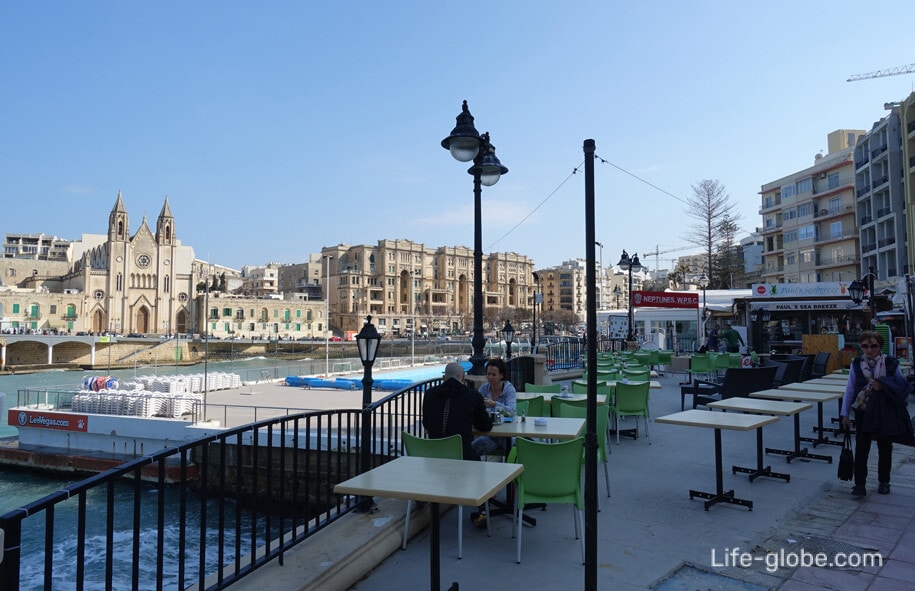 Main sights of Balluta Bay are:
- the neo-Gothic parish Church of the Carmelites - the main and most beautiful Church in St. Julian's;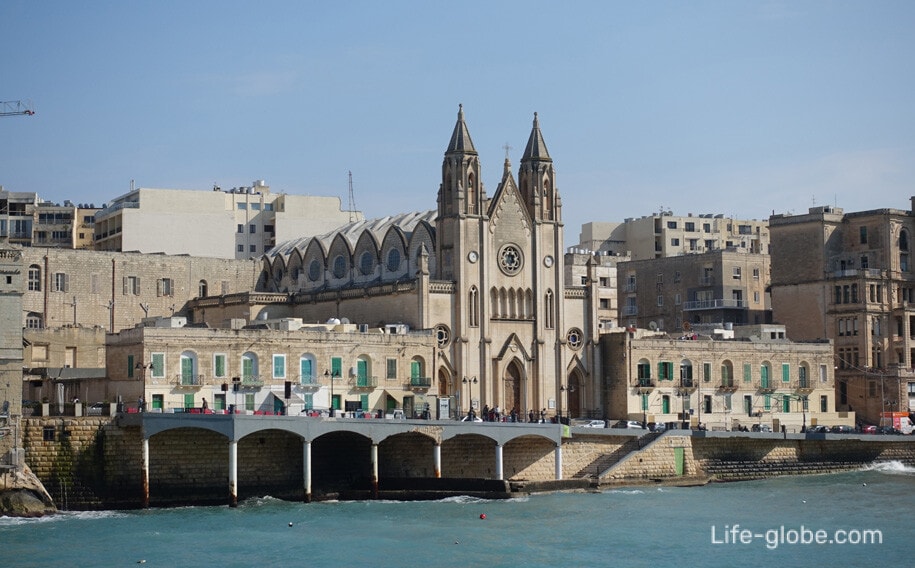 - small eponymous Balluta square, the center of which is decorated with a graceful fountain;
- Balluta Buildings - residential building, built in 1928 for the Marquis John Scicluna. The house was designed by Giuseppe Psaila. The building is considered one of the best preserved examples of modernist architecture in Malta and one of the most iconic buildings on the island.
The building, built of local limestone, consists of three connected apartment buildings with three vertical structures with a high vertical arched openings, standing out from the rest of the structure. Windows, pilasters, and other parts of the building is decorated with floral and geometric patterns;
- a few old buildings along the promenade Bay.
Where to stay near Balluta Bay in St Julian's
The 3-star St. Julian's Bay with air-conditioned rooms with flat-screen satellite TVs, safes, work desks and private bathrooms. Throughout the hotel offers free Wi-Fi.
Breakfast is included in some room rates.
Modern Apartment in the Best Location with 2 bedrooms and a living room with a TV. Featuring air conditioning and a kitchen.
Modern Seafront apartment with Patio. Some units also have a kitchen, fitted with a dishwasher. Free wifi access is available. An American Breakfast is served every morning.
Maltese Balcony apartment with 2 bedrooms, a flat-screen satellite TV. The kitchen includes an oven and a microwave.