Exiles Bay - a small bay, located in the city of Sliema on the island of Malta, on the border with the neighboring town of St. Julian's.
The Exiles Bay is part of the great Bay of St. Julian's, which also includes the bays of Balluta and Spinola, geographically related to the town of St Julian's.
In the bay of Exiles is a rocky beach of the same name. On some sites of a beach strip of the gulf a handrail, for more convenient calling the sea is equipped.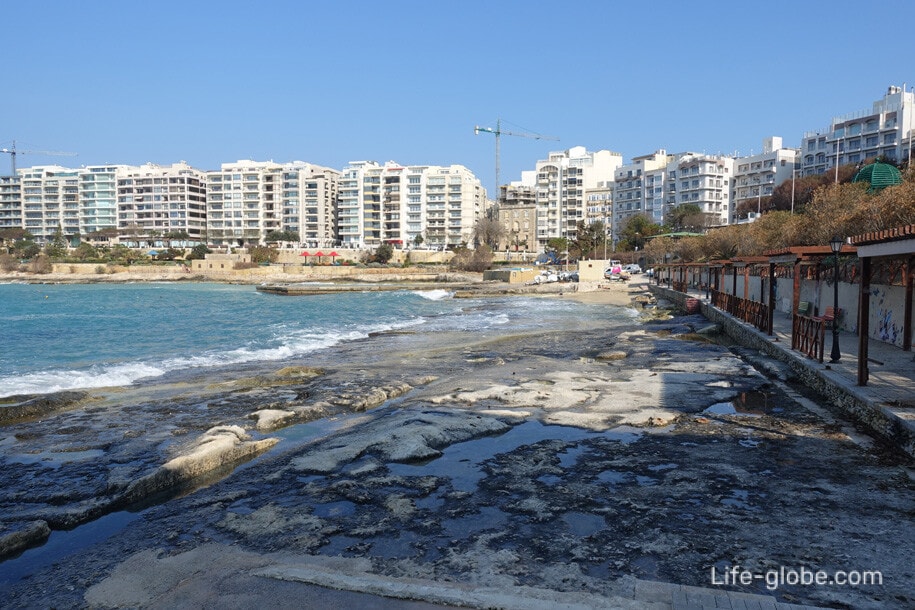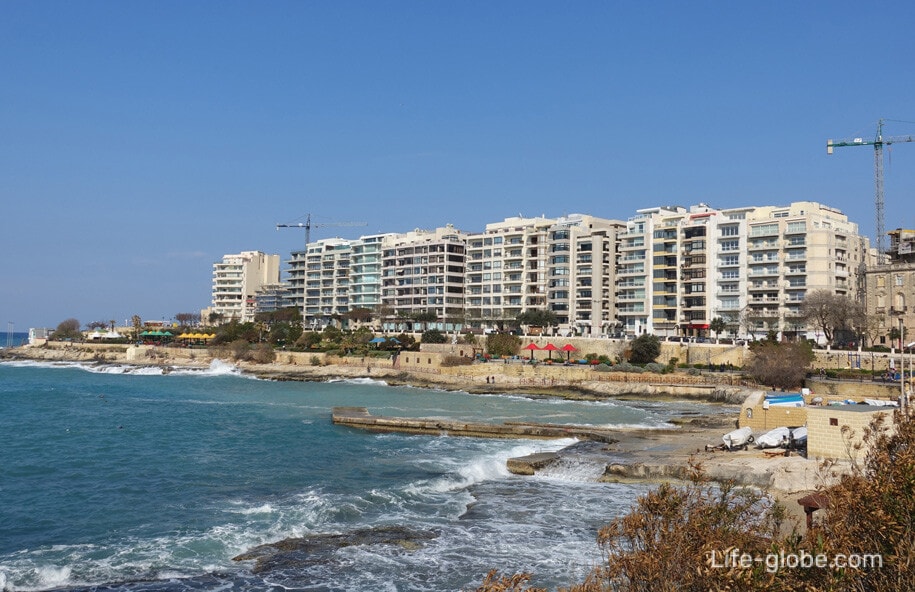 Near the beach there are several cafes with tables in the open air.
The Exiles Bay captures part of the Independence gardens, which are equipped with walking areas, recreation areas, playgrounds, kiosks with food and drinks, as well as toilets and a small fountain. Together with the park, the gulf of Exiles is a good place to stay in Sliema.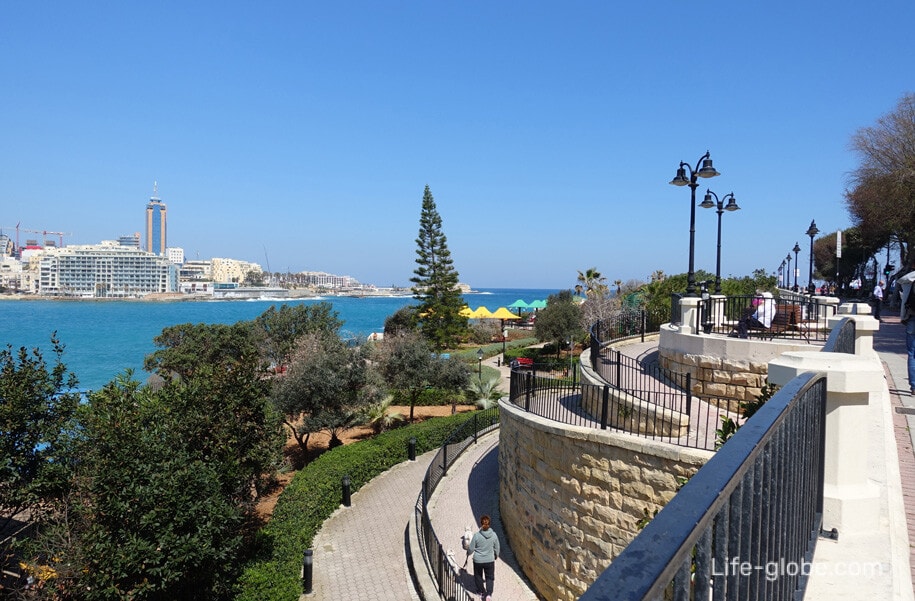 Along the bay and the park there is a sidewalk (embankment, promenade) and a passing road.
On the embankment: places for recreation, cafes, kiosks with food and drinks, a sculpture and a fountain in the form of a spinning ball.
Where to stay near Bay Exiles in Sliema
The 3-star Carlton Hotel has rooms with free Wi-Fi and flat-screen satellite TV. Some rooms overlook the Mediterranean Sea.
In some room rates include Breakfast buffet.
The 3-star Plaza Regency Hotel. The Plaza Regency complex consists of 2 different hotels connected by a bridge on the 7th floor. Most of the rooms have a partial or panoramic view of the sea.
In the hotels 2 bars, a pizzeria and restaurant, also has two pools. Rooftop entertainment and weekly barbecues.
In the room price included a full English Breakfast.
Beachfront apartments - Tower Road with kitchen, 3 bedrooms and direct access to a balcony with sea views, air conditioning and free Wi-Fi.
Apartments Fine Living Arts&Co with 3 bedrooms and 3 bathrooms with bidet and Hairdryer, free Wi-Fi, a fully equipped kitchen and a terrace.
The Windows offer views of the sea. In-room amenities include a flat-screen TV.