Water tower in Zelenogradsk, also known as the water tower Krantz (Krantz is the former name of Zelenogradsk), is a symbol and dominant feature of the city and occupies a special place among the architectural monuments of Zelenogradsk.
The building of a water tower was built in 1904 to improve the water supply Krantz.
The water tower is built in the architectural style of historical eclecticism, has a height of almost 40 meters, features a unique dome is the second tallest architectural object of the city. After the Second world war, the tower has not been repaired, and part of the tubes is out of order. In 1946 there was an attempt to restore the tower and use it for other purposes. German pipes that have failed, were replaced with new, but they could not resist the pressure of water. Since then, the tower is not used for its intended purpose.
Currently the water tower of Zelenogradsk is an architectural monument of local significance.
In the tower, at a height of 24 meters (in the area of the former tank) is an open circular observation deck with 360-degree view, and on the three floors below the observation deck, a Museum of cats "Murarium". In the dome of the tower is a penthouse - duplex apartment with access to viewing balcony-gallery.
Entrance to the observation deck and the Museum of cats pay. Visit the observation deck - 150 rubles. Observation deck + Murarium - 280 rubles, children till 14 years and pensioners - 230 rubles. Opening hours: daily from 11:00 to 19:00 hours.
The observation deck of the water tower in Zelenogradsk
Tickets to the observation deck are sold on the ground floor of the tower. The rise of the Elevator.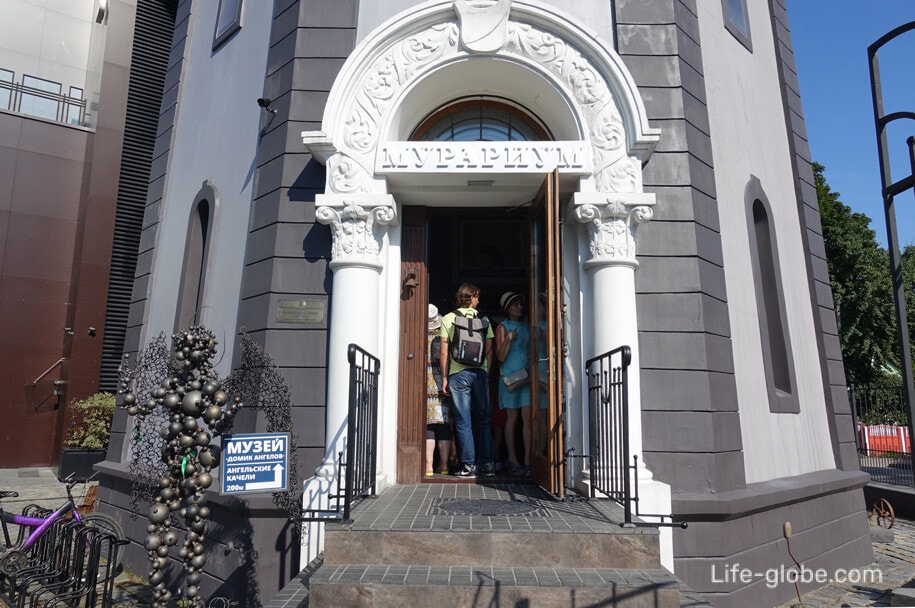 A circular observation deck
The views from the observation area of the water tower in Zelenogradsk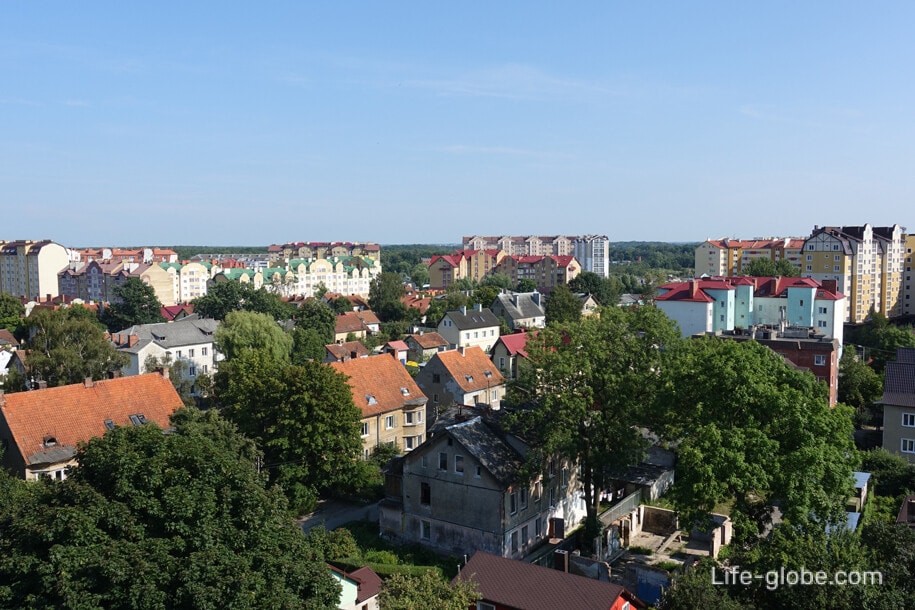 View towering above the trees of the Lutheran Church of St. Adalbert (now the Orthodox Cathedral of the Transfiguration), and near the Museum "House of angels".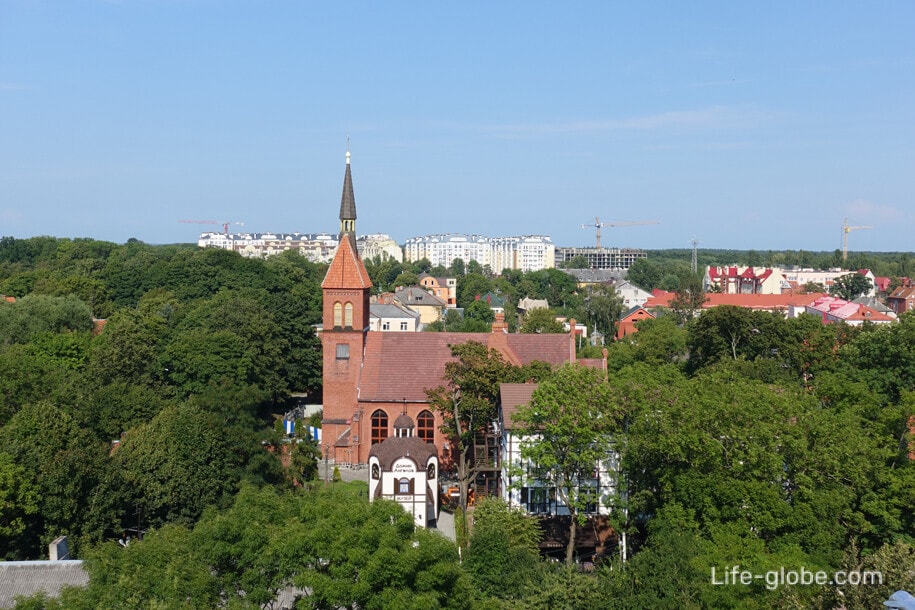 View of the site near the water tower
Here, on the lookout, you can see the bench in the form of a cat and puss in boots
The Cat museum in Zelenogradsk
To visit the cat Museum, after visiting the observation deck, you need to go to the 5th floor, from where starts the cat Museum. In the Museum, in glass cases, the exhibits: plates, figurines, vases, toys, paintings, drawings, figurines and other objects with images depicting either cats.
So a Museum visit is possible unless for the sake of it, in order to entertain the baby.
Next to the water tower is a sculpture of a cat near a sign which reads "... a good memory In our YU.V...))". As well as: parking, museum of Skulls and Skeletons, cafe, bowling, kvestrum and 3-star boutique hotel ПАРАDOX.