Salt lake Limassol or the Salt lake of Akrotiri (Limassol Salt Lake) - significant wetland in Europe and the largest inland pond on the island of Cyprus.
Currently, the lake is one of the natural attractions of Cyprus.
The area of the salt lake is 10.65 square meters. The lowest point of the lake is 2.7 meters below sea level, and at the deepest point the water depth reaches 1 meter. The shore of the lake is swampy and overgrown with reeds.
In the winter months and off-season, the lake attracts migratory birds, including flocks of bright pink flamingos and herons. Whereas in the summer months, a large part of the lake dries up, leaving an extensive flat area of sand and salt, from which the top layer of soil becomes dense.
It is a natural phenomenon - part of the drained lake, using the Cypriots and visitors to the island, in order of the road and launch radio-controlled toys.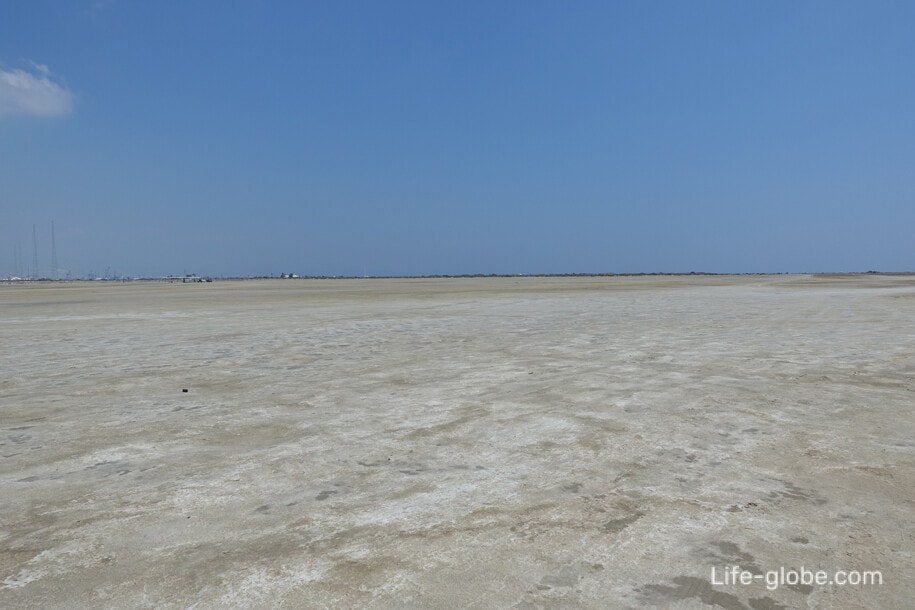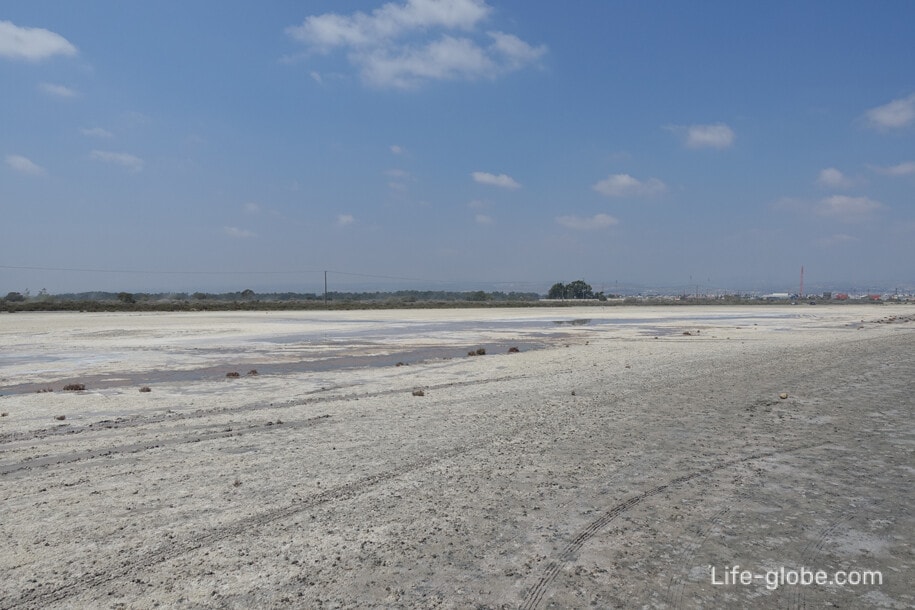 Under the assumptions of geologists the territory of today's lake was once a marine Strait, and the lake was formed by damming the Strait that led to the unification of Cyprus with a small islet off its South coast.
Where is Salt lake Limassol
Located Salt lake on the Akrotiri Peninsula (British overseas territories, under its sovereignty, but not its personnel) in the Central southern part, between the New port Limassol and Akrotiri village.
Distance from the historic centre of Limassol is approximately 8 kilometres.
How to get to Salt lake Limassol
The preferred airport for Salt lake by car. Cheap car hire in Cyprus...
Public transport directly to the lake does not go, the next stop of buses №№ 19, 19A, 20, 21 and 30.
The 19A bus from the bus station the Old hospital Limassol, in the village of Akrotiri.
Bus 19 departs from the bus station the Old hospital Limassol, in the village Trachoni, through the Park Fasouri Watermania.
30 bus connects the shopping center MY MALL Limassol, in area of Pyrgos, bus stop near the New port Limassol or a shopping center.
Buses 20 and 21 reach the shopping center MY MALL Limassol.
Near Salt lake Limassol
Near the Salt lake of Akrotiri is:
- the longest beach of Cyprus, on a sandy-pebble beach lady's Mile with clean and clear seawater, as well as a developed infrastructure beach, suitable for families with children and for "youth" and the recreation of older people. Read more about the beach Lady's Mile in Cyprus...
- the famous monastery of St. Nicholas (cats). Read more Cat monastery...