Each of us, in every city, every country has their favorite restaurant with local, typical only for this country dishes. At this institution we all on arrival in the city, happy to return again and again. Here we have in Rome there is a place that we used to go, arriving in the Italian capital.
In Rome for us this place has become a pub-restaurant Risks point. It is in this place in our opinion you can taste the most delicious local cuisine in the first place is of course pizza. Also in the Risks point serves the most delicious in all of Rome steaks and burgers. In addition to these dishes, the restaurant is famous for its delicious and varied salads, appetizers, desserts, local alcoholic and non-alcoholic drinks, including beer.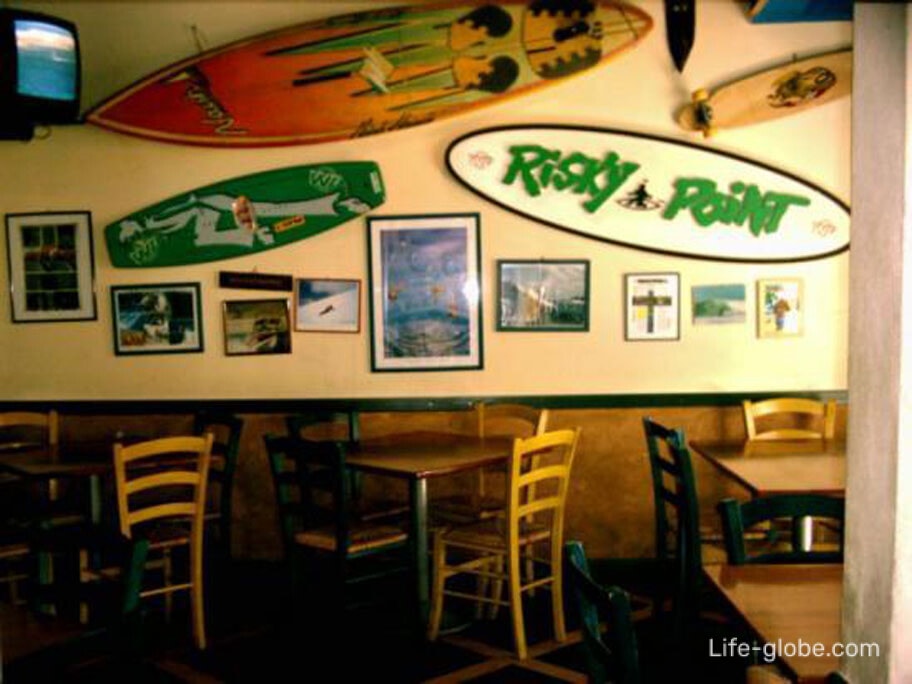 Awesome pizza on the thinnest dough with soft filling, cooked in a wood oven according to old recipes are so tasty that yum, and juicy steaks just Ola-La!!! Once, after dinner at Risks point, we came here often for dinner and sure will come back again. This restaurant of pizza in Rome, we remember with warm feelings thinking about Italy.
Besides, the prices in the Risky Point is much cheaper than in the city centre. So, pizza costs 6-10 Euro, burgers 8,5-12 Euro steak served with salad and cost 16 Euros, salads 8-9 Euros, a beer 5 Euros and cocktails from 4.5. Pictures of food, unfortunately not, each time coming to the restaurant, we were so fascinated by the process of absorption of food that completely forgot about the photos... next time don't allow such mistakes and put some pictures.
There is a restaurant Risks point not in the center of the historic part of the city, and no wonder, after all for anybody not a secret that the best places of Rome where you can taste the local cuisine and to experience the unique atmosphere of the city, it is best to find away from the tourist routes. To the restaurant from the Vatican and St. Peter's Cathedral a little more than 2 kilometers. A 30 minutes walk. Address: Via Francesco Satolli, 57, 00165 Rome, Italy.
At first glance, the institution unsightly, is located on the ground floor of a residential building. In the photo the restaurant is behind bars.
Despite this, the restaurant is always Packed of people, mostly locals. From Friday to Sunday and holiday nonworking days free tables are almost there, you have to wait outside until space.
The restaurant has a relaxed, young vibe surf bar. Everything in the place is decorated with a sporty surf style.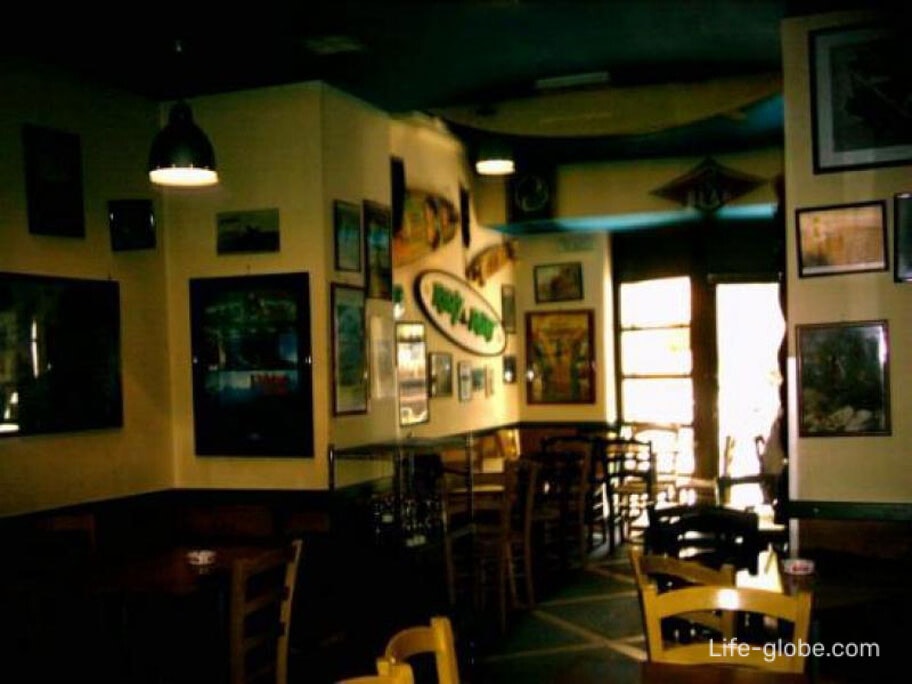 Service at a decent level even in the most active hours. The waiters are polite and always ready to help. Bring order quickly. There are tables inside the restaurant and on the street. Restaurant opening hours Risky Point every day from 19:45 to 01:00 hour.
Maybe you have your favorite restaurant in Rome with local specialities and flair? Share in the comments, look forward to your suggestions, and maybe each of us will appear another couple's favorite restaurant in Rome.