The Book Fountain or the Open Book Fountain in Budapest is not a popular tourist attraction, the size of the fountain is also small, and it is not in the place most visited by tourists.
However, this fountain is impressive - there is something fascinating, graceful.
The book fountain in Budapest substitutes a marble fountain in the form of a large open in the middle of the book, from cover every few seconds, rise up jets of water, creating the illusion of turning invisible pages.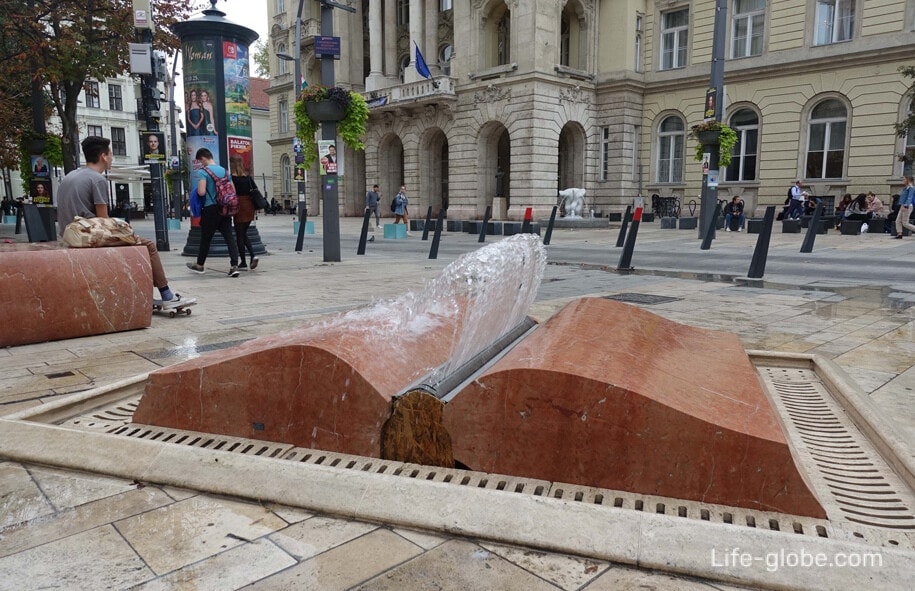 Video of the fountain "Open book" in Budapest
The authors of the fountain are the artist Kelecsenyi Gergely and engineer Jozsef Szita.
The location of the fountain "Book" has a symbolic significance. The fountain is located opposite the main facade of the building of the law faculty of the University Eotvos Lorand eötvös University and the Church.
Address fountain: the pest side (Eastern side of the Danube), University square (Egyetem ter), the intersection of Henszlemann and Imre Karolyi, near the Museum-gallery Petofi (Petofi Museum of Literature) with permanent and temporary exhibitions.
Photos of the University, the University square and the surrounding area