The old lighthouse Sopot (Sopot Lighthouse) is one of the most beautiful architectural structures and a landmark of the city.
The height of the lighthouse is 30 meters.
The lighthouse is located on Placu Zdrojowym 3, near Balneological, near Mall and resort square (Skwer Kuracyjny).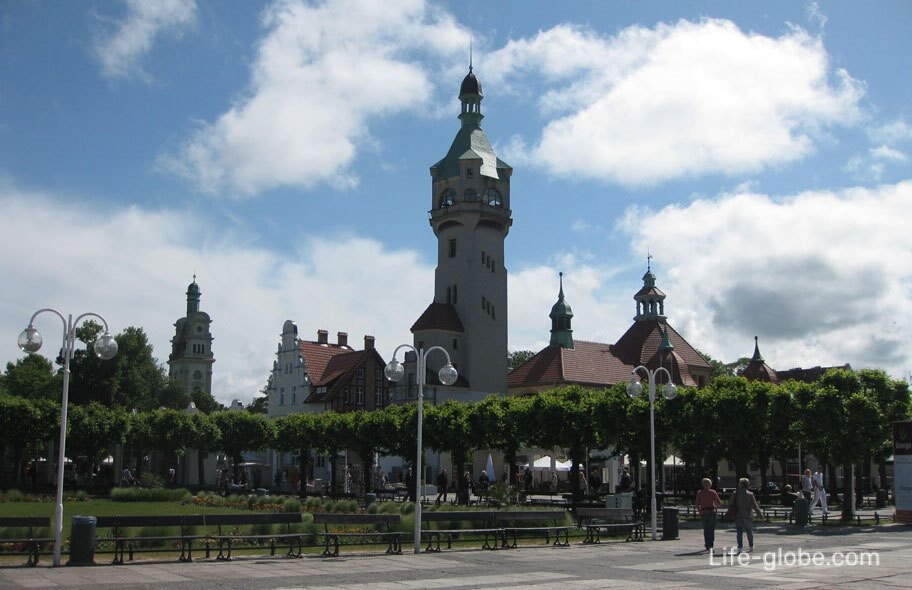 It is called old for a reason, the lighthouse was built before the second world war, in 1903. In those days the stars at a distance of seven miles out to sea at intervals of every four seconds. However, after the war it ceased to meet the requirements and was deemed not suitable.
Currently, the beacon performs the function of a lookout tower.
In fact, the lighthouse is the former boiler tube built the tower in the form of a square.
At the top of the lighthouse, its roof - in the form of a pyramid with Windows, is a viewing platform overlooking the magnificent panorama on the city, the beach, the pier and Gdansk Gulf. For a fee you can climb to the observation deck. The price for entrance will be about 5 PLN.
Unfortunately, to climb to observation point, in order to personally feel the charm of the city from height of bird's flight at this time we failed. Well, that would be something to do when you visit the city.