The old town of Calpe (Casco Antiguo en Calpe) is the pearl of Calpe, the historical center and a small quarter located in the heart of Calpe, near the bus station, central tourist routes and beaches. The old town in Calpe is small in size, it is easy to get around on foot, so it is more like the old quarter or the old part of Calpe than the old town.
The old town of Calpe is probably the most visited place in Calpe, no tourist will avoid such a colorful place. In the old quarter, you can fully experience the Spanish style and immerse yourself in the past. There is a tangle of narrow streets with low traditional Spanish houses, many of which are painted in bright colors.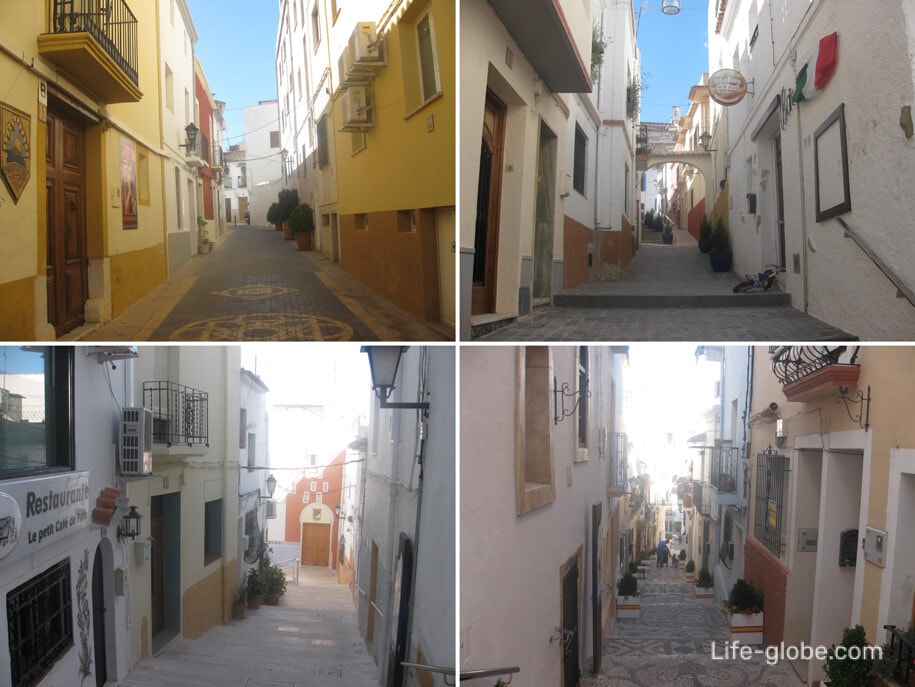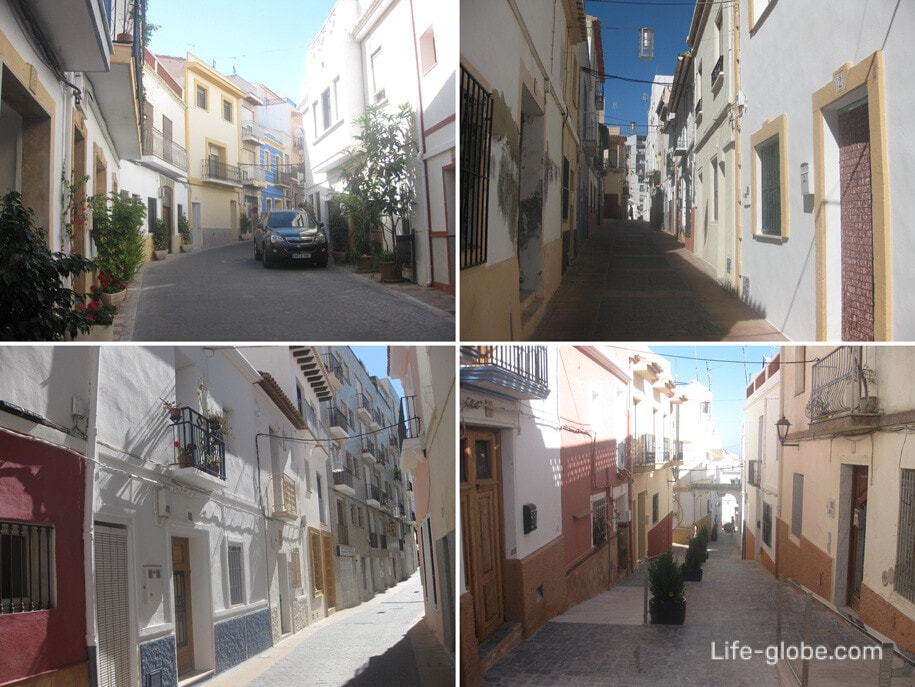 Cozy cafe tables are lined up in bright rows on these streets, and children are playing ball.
Tiny, but such nice squares, where cafes, bars and restaurants are located, with tables under the open sky.
On the territory of the old city, the remains of the fortress wall (defensive fortifications of the city) from the time of the Moorish rule have been preserved. And the unique cathedral (old church) of La Iglesia Antigua, made in the style of Moorish Gothic. It is not for nothing that the Old Town of Kalp is also called the "Moorish Quarter".
The defensive tower of Torreón de la Peça (Torreón de la Peça), next to which you can see two of the four surviving cannons.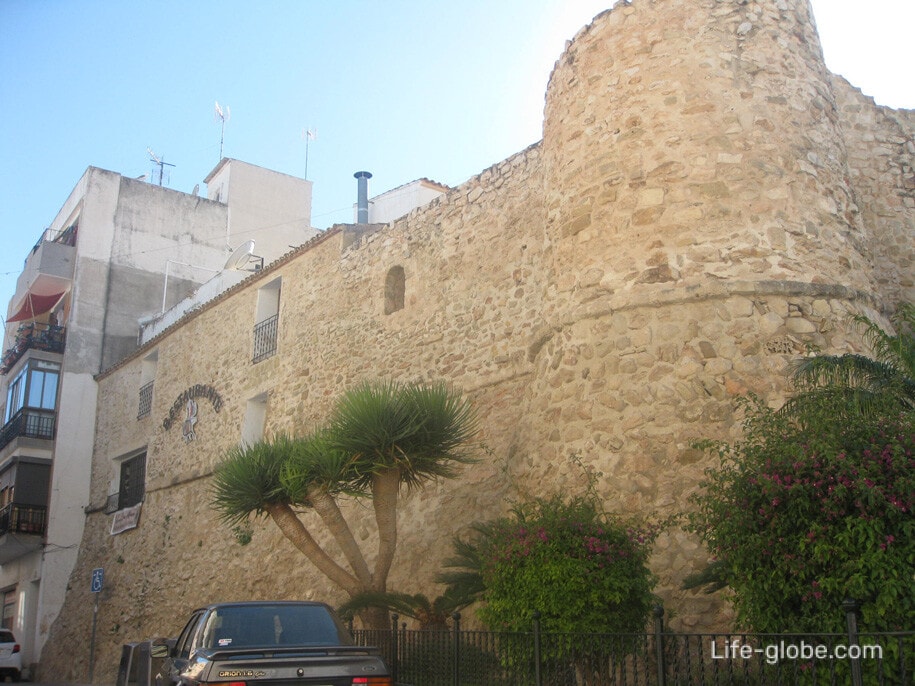 The dominant and central place in the old town of Calpe is the Catholic Church-the parish of Parroquia Virgen De Las Nieves, located on the square de La Villa (Placa de la Villa). Services, weddings and other ceremonies are held in the church.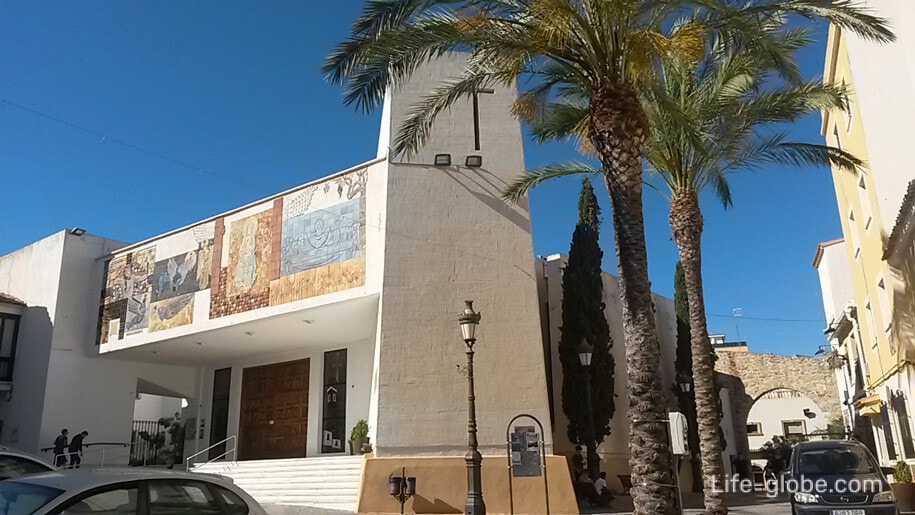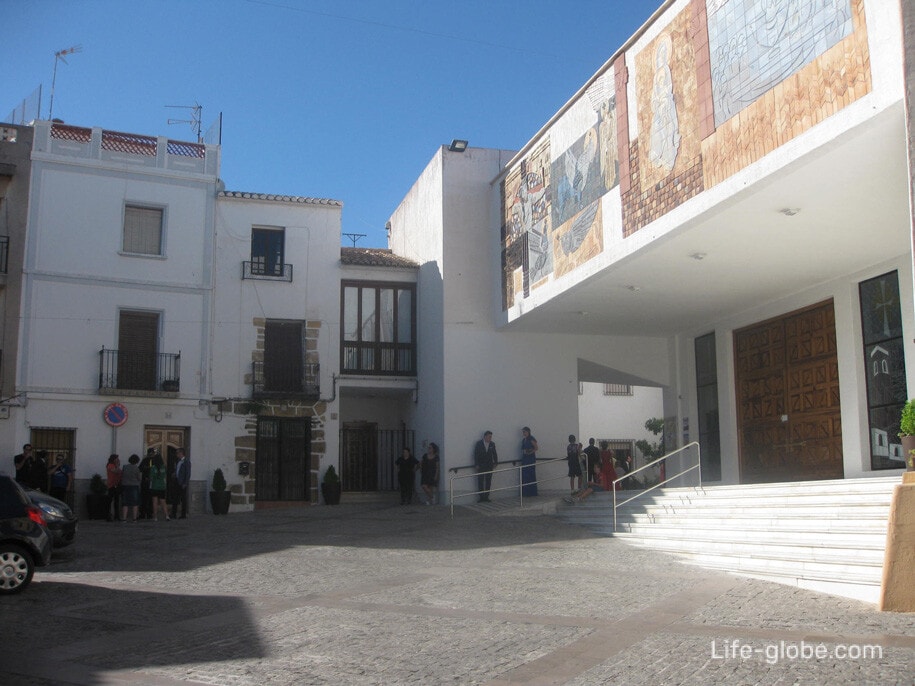 In addition to walking along the streets, you can visit museums in the old part of Calpe, there are several of them here.
Archaeological Museum of Calpe. The museum has two floors + a basement. Admission is free. The Museum of Archeology clearly shows the history of Calpe. Here you can see photos of the early Calpe, get acquainted with the excavation process and the history of such architectural monuments as: the tower-mill of Morello (Torre Moli del Morello), located on the Calpe embankment and the excavations carried out on the Ifach rock. And also visit the exhibition of coins, kitchen utensils and other items discovered during the excavations.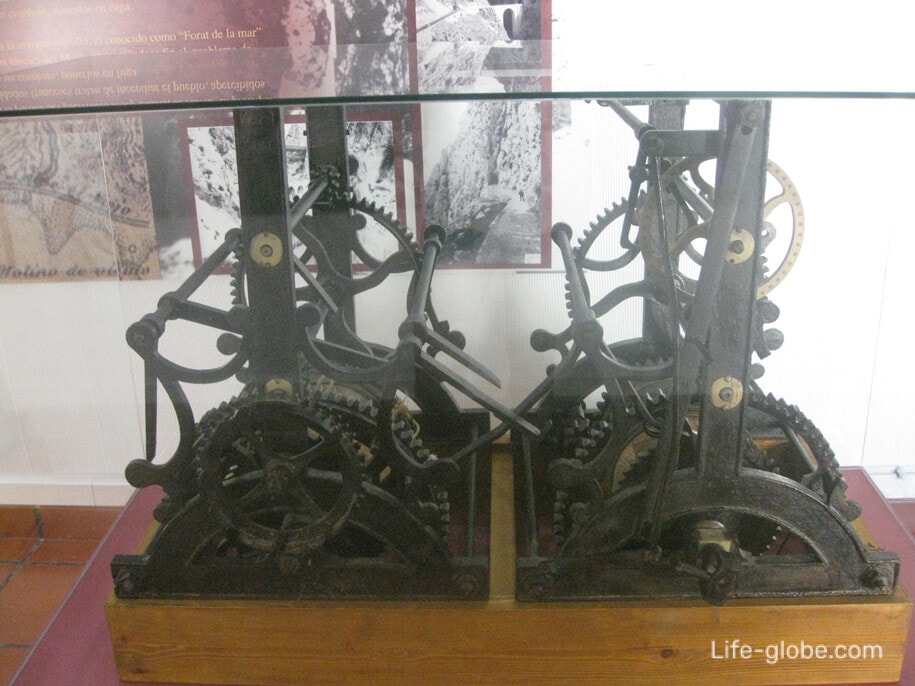 Museu dart. The museum hosts exhibitions of masters. We got to an art exhibition where you could not only see the works of contemporary artists, but also buy a masterpiece you liked. Admission is free.
In the old town of Calpe there are also other museums, attractions and interesting places that can be discovered by walking along the winding and pretty streets.