The Town Hall of Malaga (Casa consistorial de Mаlaga) - one of the main and most beautiful buildings of Malaga, included in the list of attractions of the city.
What is attractive about the town Hall of Malaga?
Firstly, Malaga Town Hall is considered an achievement of the Spanish architects of the 20th century and is an unusual combination of art Nouveau and neo-Baroque styles. The main style in which the Town Hall is made is neo-baroque, while the modern style is present only in some elements of the building. Currently, the town Hall is the city Hall.
Secondly, it is located in the heart of the city, opposite the Central Park of Malaga (Parque Malaga), one of the largest urban parks in Europe; walking distance from the sea port of Malaga, among such notable monumental buildings as the Palace Aduana, the old building of mail, the headquarters of the Bank of Spain.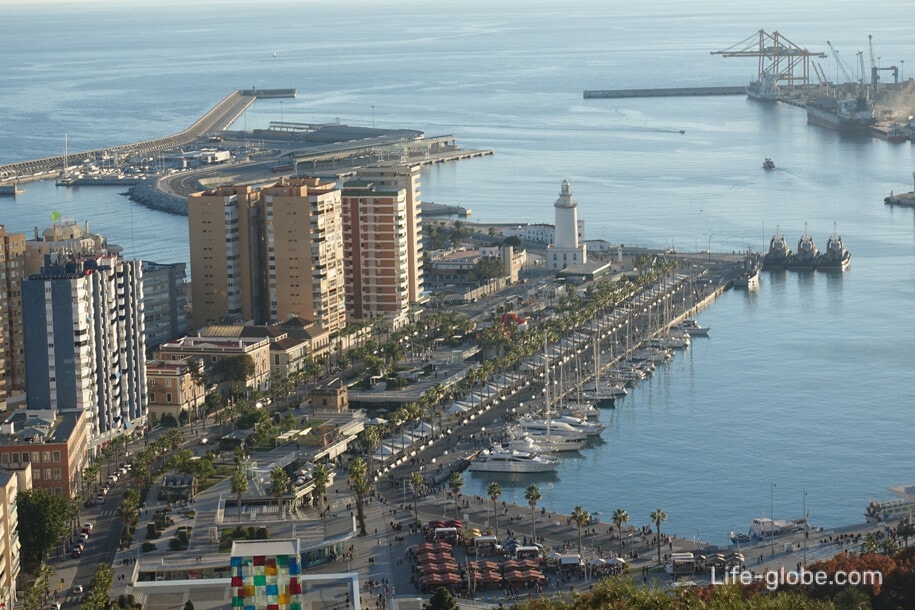 Thirdly, near the building of the town Hall lies the beautiful gardens of Pedro Luis Alonso, also known as the gardens of the town Hall (ardines de Pedro Luis Alonso). These two sights are the epitome of a great duet and recognized as historic cultural monuments.
The gardens of Luis Alonso still retain Latin-Muslim and French features. The park has a lot of citrus trees, cypress trees and ornamental shrubs, there are small decorative ponds, shady alleys and places for recreation, and in the center of the square there is a monument to Biznagero, a street vendor of biznaga (local traditional bouquets of jasmine flowers in the shape of a ball).
Well and fourthly, annually in the Town Hall exhibited Christmas composition - Belen (Christmas nativity scene). The composition is very large in size, beautiful in execution and very impressive. Free admission.