Malaga port (Puerto málaga/Puerto Malaga) - international sea port, host coastal passenger and cargo transportation. It is the oldest continuously working port in Spain and one of the oldest in the Mediterranean Sea where the largest cruise liners can enter world.
Cruise port of Malaga located on the Mediterranean coast in the heart of the coastal strip of Malaga, 800 metres from the historic centre of Malaga.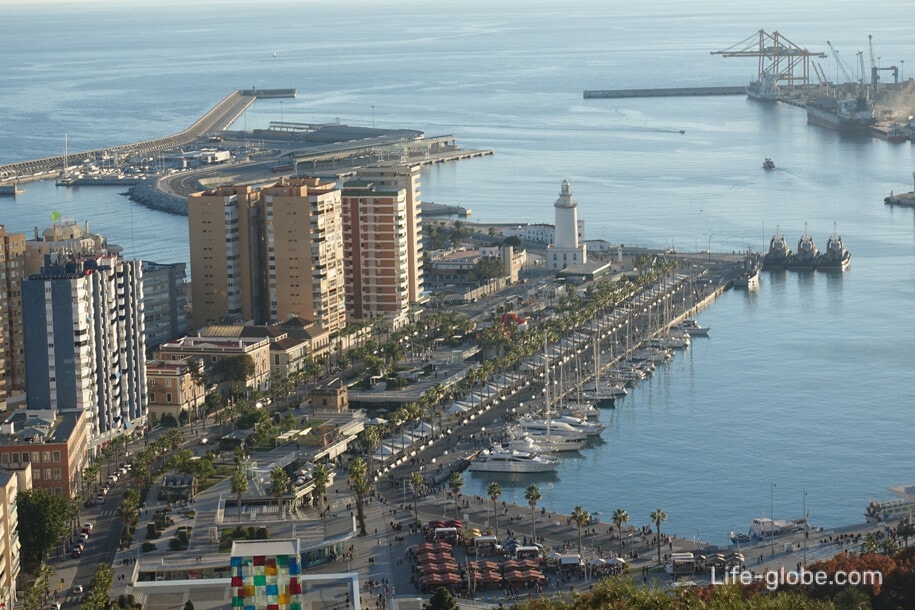 The most picturesque and sought after part of the port of Malaga is its cruise the area, in addition to cruise ships, you can see small yachts and ships, rocking gently on the waves.
Along the port is the promenade - Avenue of the Muelle Uno (Paseo del Muelle Uno) is one of the favorite places for visitors to the city for an evening stroll.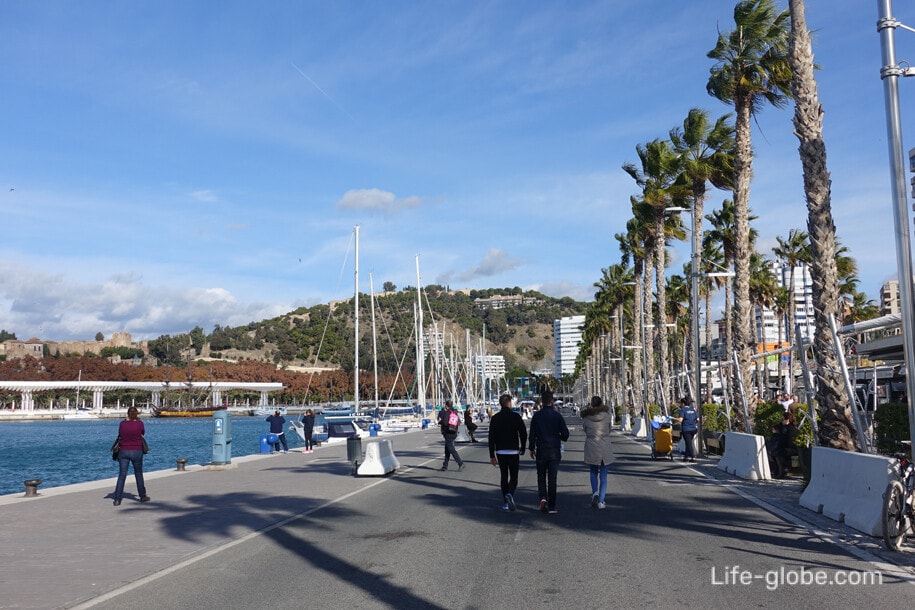 Currently, part of the boulevard (the first pier / Muelle 1) is a shopping and entertainment area, along which there are cafes and restaurants, shops and a shopping center (Muelle Uno) with a free toilet (may be relevant), there is a boat excursion agency.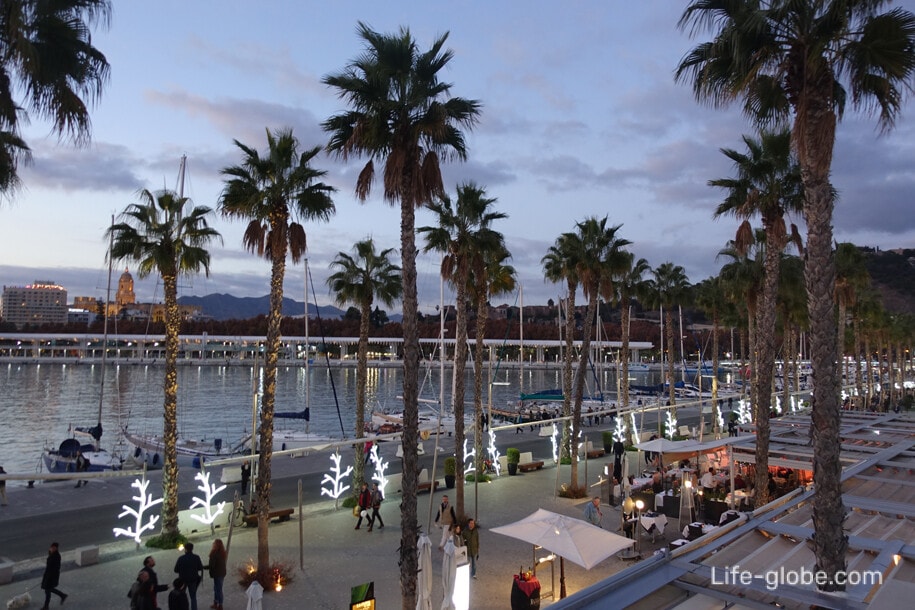 The first pier smoothly flows into the second (Muelle 2), which is a picturesque promenade - palm grove of surprises (Palmeral De Las Sorpresas), where you can see a series of interesting sculptures, shady areas with places for recreation, a small fountain and children's play areas.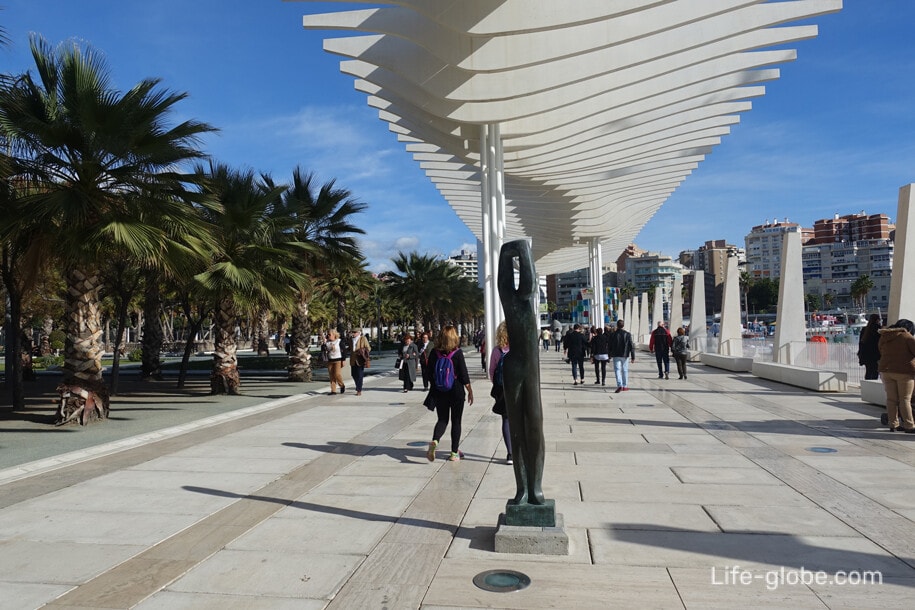 Near the third pier located: Ferris wheel (Noria Mirador Princess), one of the largest in Europe and the building of the port authority (Malaga Port Authority).
In addition to walks and entertainment at the promenade at the seaport of Malaga there are museums and a couple of sights:
- Maritime Museum of Alboraya (Classroom of the Sea Museum Alborania);
- in the funny-looking building in the shape of a glass cube is a branch of the Parisian art-Pompidou centre - Pompidou Centre in Malaga (Malaga Pompidou Centre), which is on display to visitors as a constant, consisting of several dozen works from the stunning collection of Paris's Pompidou Center, and temporary exhibitions where you can see works of contemporary artists (photography, design, architecture, and video);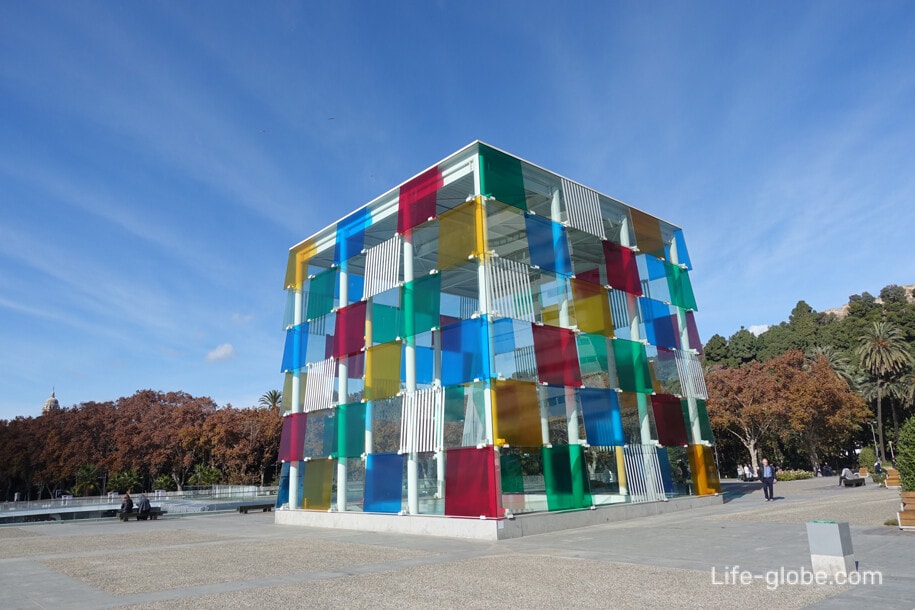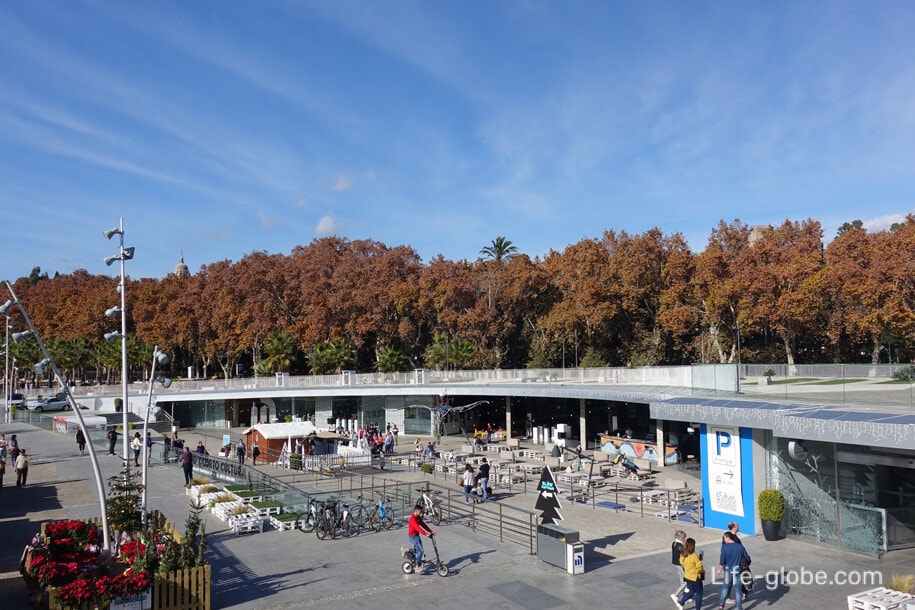 - one of the symbols of the city - towering over the pier lighthouse flora (La Farola De Malaga) Dating back to 1817, from which originates the eponymous alley Paseo de la Farola;
- a historical monument - the chapel of the port of Malaga, dating from 1732;
On the East side of the coast, directly to the port adjoins the most famous and visited beach of Malaga - Malagueta (Playa de la Malagueta), and across the road from the second pier are the Sea square (Plaza de la Marina) and the shady impressive Park of Malaga (Parque de Malaga), behind which originates the "old town".