The water tower, located in the village of Yantarny, Kaliningrad region, was built in 1920 in Palmniken, East Prussia (now Yantarny).
For this reason, the tower is called the "Palmniken water tower".
Today, the water tower is one of the attractions of Yantarny.
It has a height of 35 meters and a diameter of 11 meters.
In 2006 - 2007, the roof and facade of the building were repaired, including the installation of a weather vane in the form of a unicorn (a mythical animal guarding treasures).
Currently, the water tower performs its functions - it acts for its intended purpose. Free access to the tower is not possible.
By the Decree of the Government of the Kaliningrad Region No. 132 dated March 23, 2007, the water tower received the status of a cultural heritage object of local (municipal) significance.
Weather vane on the roof of the water tower
Photo of the tower in the pre-war years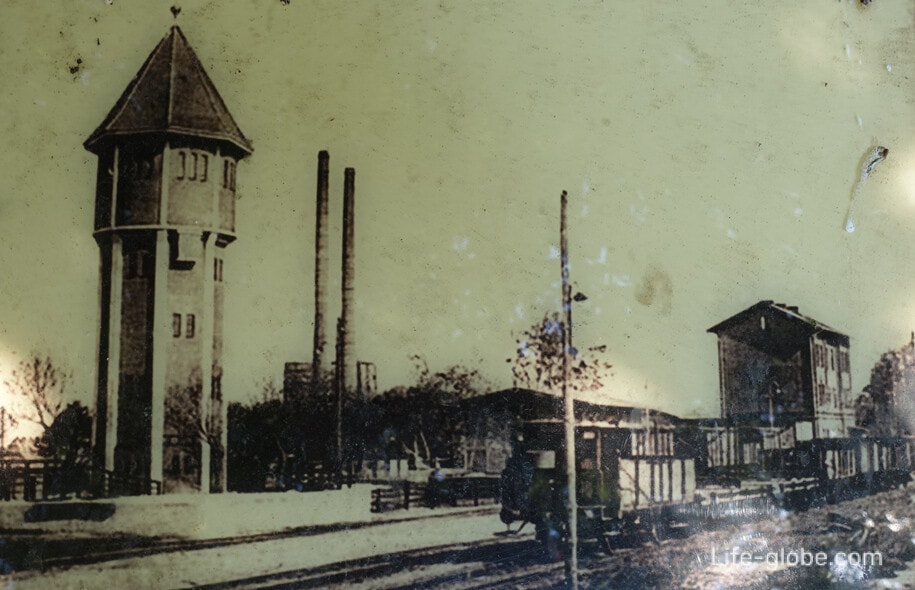 The water tower is located opposite the Amber Factory Museum and the sculpture of a girl, at the address: 3 Zheleznodorozhnaya Street.
Coordinates of the water tower: 54°52'14"N (54.870771), 19°56'29"E (19.941602).
All accommodation facilities in Yantarny, including near the beaches and in the center of the village, can be viewed and booked here