The Church of the Kazan Icon of the Mother of God in Yantarny is an Orthodox church belonging to the Kaliningrad diocese of the Moscow Patriarchate of the Russian Orthodox Church.
This temple is the main shrine of the village of Yantarny, Kaliningrad region.
The current and restored church was originally the Lutheran church of Palmniken in East Prussia (now the village of Yantarny, Kaliningrad region), founded on September 8, 1887 on the initiative of the amber mining entrepreneur Moritz Becker. The historical park named after Moritz Becker is located in Yantarny today.
The construction of the church was carried out according to the project of architect Wilhelm Lorenz Bessel-Lork. The church was built of boulders and shaped bricks and was a smaller copy of the Chapel of St. George of the royal castle of Montbijou on the outskirts of Berlin.
The consecration of the church took place on January 3, 1892.
The church had two nominal bells from the firm "Shtantien and Becker", which financed the construction of the shrine. The stained-glass windows of the church were created on the themes of local subjects, and the interior decoration was made in the Romanesque style. There was an organ in the church.
Old (pre-war) photo of the Palmniken church
After the Second World War, in the walls of the former church, already by that time, at various times there were: a club, a billiard room, a sports hall and a warehouse.
In 1990, the church building was transferred to the Russian Orthodox Church, then restored. On January 13, 1991, Metropolitan Kirill of Smolensk and Kaliningrad consecrated the shrine as a temple of the Kazan Icon of the Mother of God. In 2008, the restored bell was returned to its original place in the church.
By the Decree of the Government of the Kaliningrad Region dated March 23, 2007 No. 132, the church received the status of a cultural heritage object of regional significance.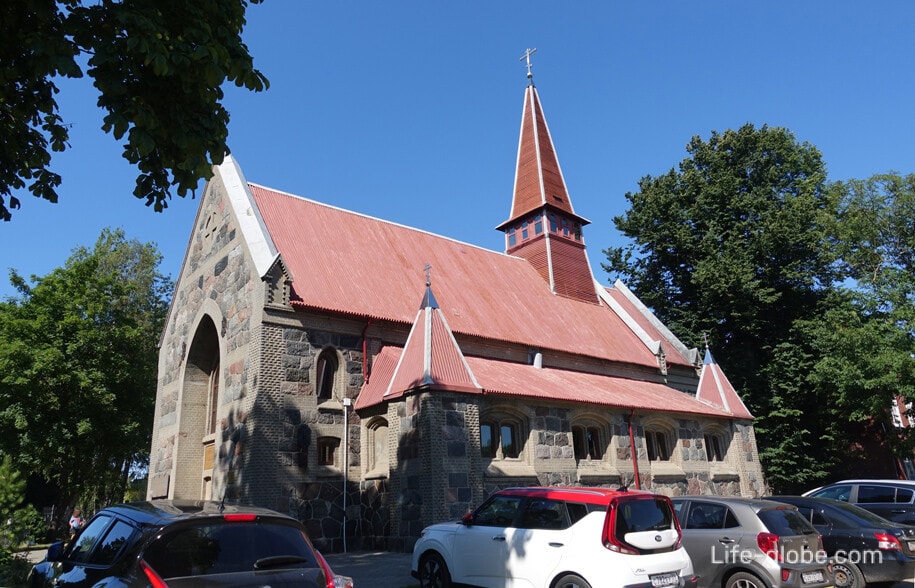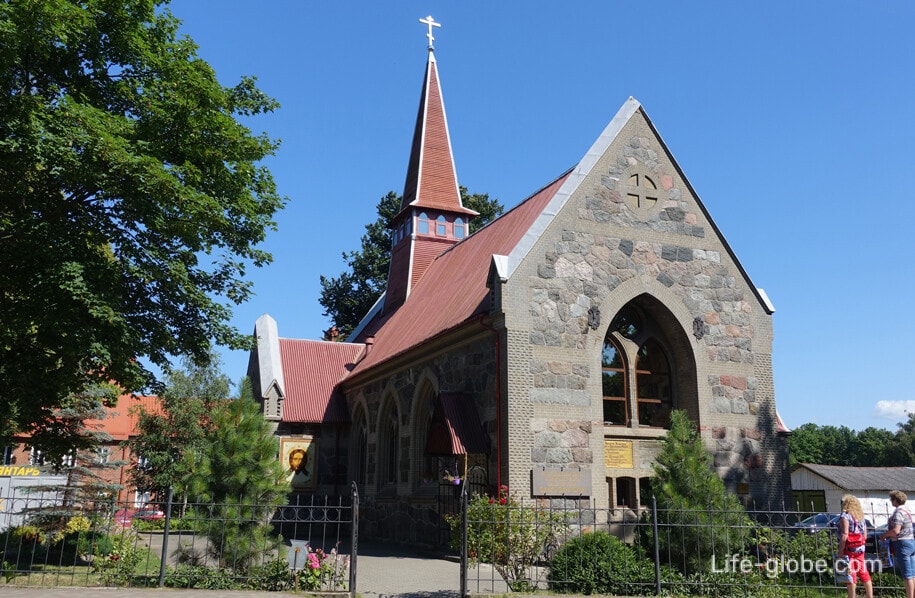 Plaques on the side wall of the temple
The interior of the temple looks bright and catchy. What is noteworthy is that the church has two naves separated by wide columns with arched ceilings.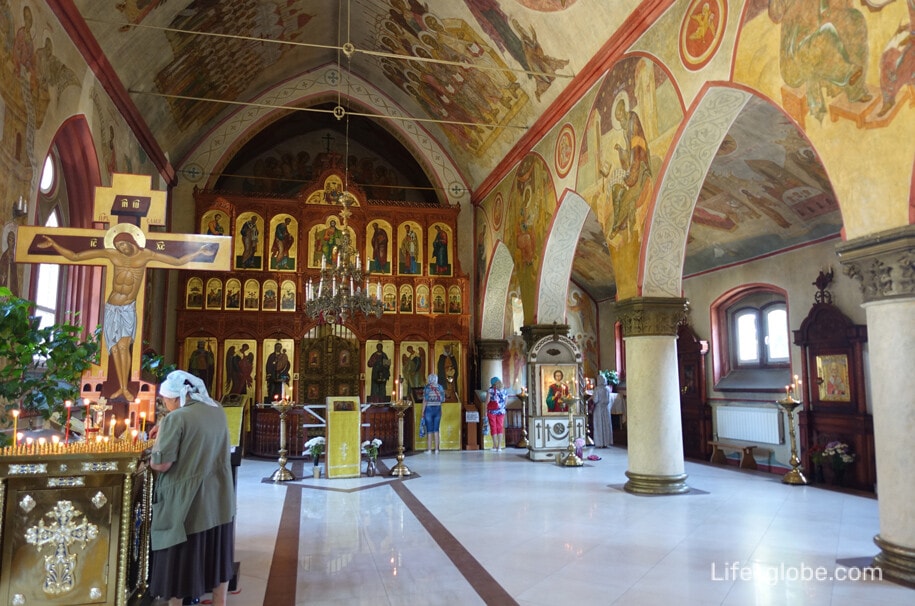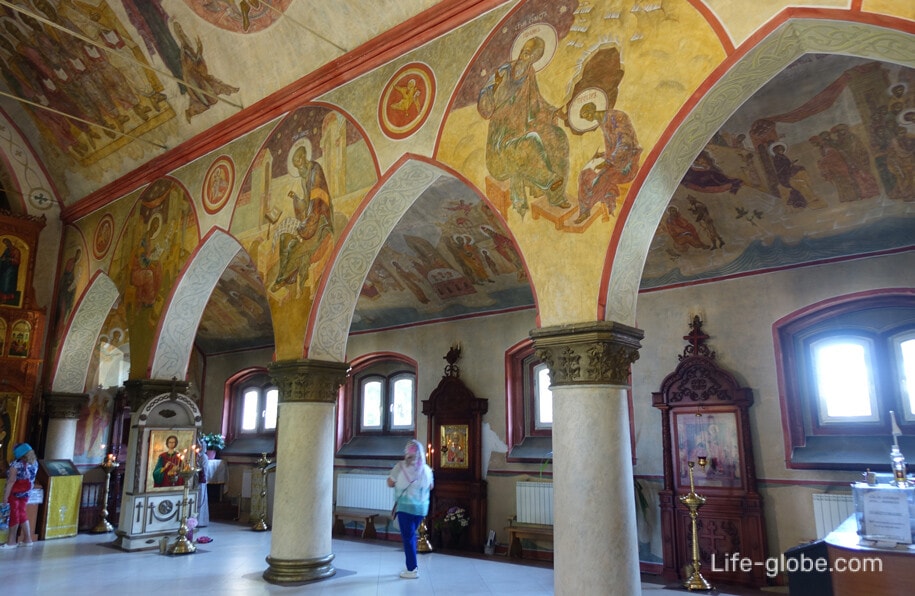 Painting of the temple ceiling
Patronal feast: July 21.
The Church of the Kazan Icon of the Mother of God is located in the center of the village of Yantarny, near the central square of the masters, at the address: Sovetskaya Street, 67A.
Coordinates of the temple: 54°51'57"N (54.866102), 19°56'20"E (19.938975).
All accommodation facilities in Yantarny, including near the beaches and in the center of the village, can be viewed and booked here