Masters Square is the central and most attractive square of the village of Yantarny in the Kaliningrad region.
This small and cozy square, partially framed by ancient buildings, got its name in 2007 in honor of jewelry masters who, at different periods of time, devoted their talents, creative forces, time and love to amber (sunstone).
Subsequently, the square began to attract more and more attention until it became in demand.
A beautifully stylized "City of Masters" in vintage style was erected on the square - a small trade and exhibition complex of pavilions, which is located on the square to this day.
Also on the square of masters there are: small cafes and eateries, places to relax. The perimeter of the square is decorated with retail outlets, which, among other things, sell amber products and amber cosmetics.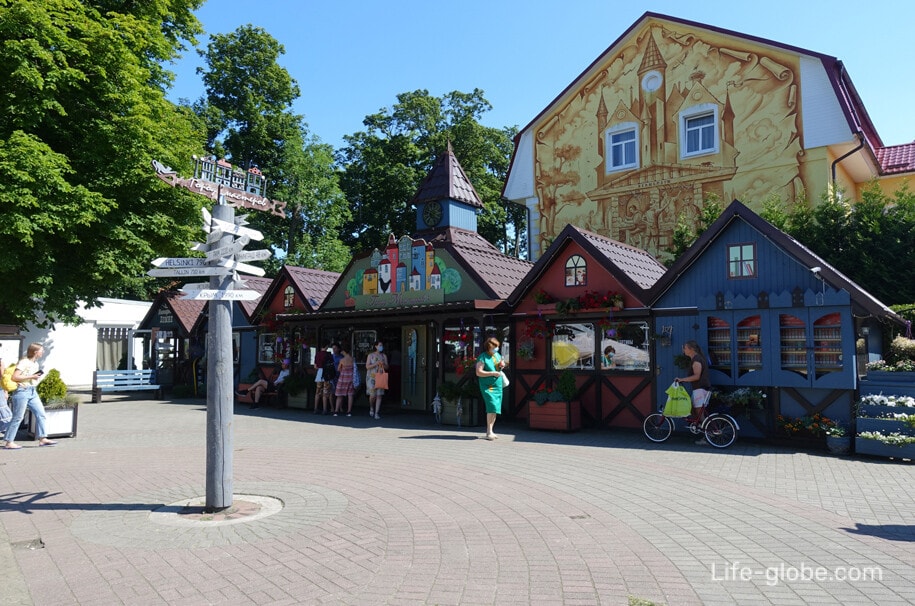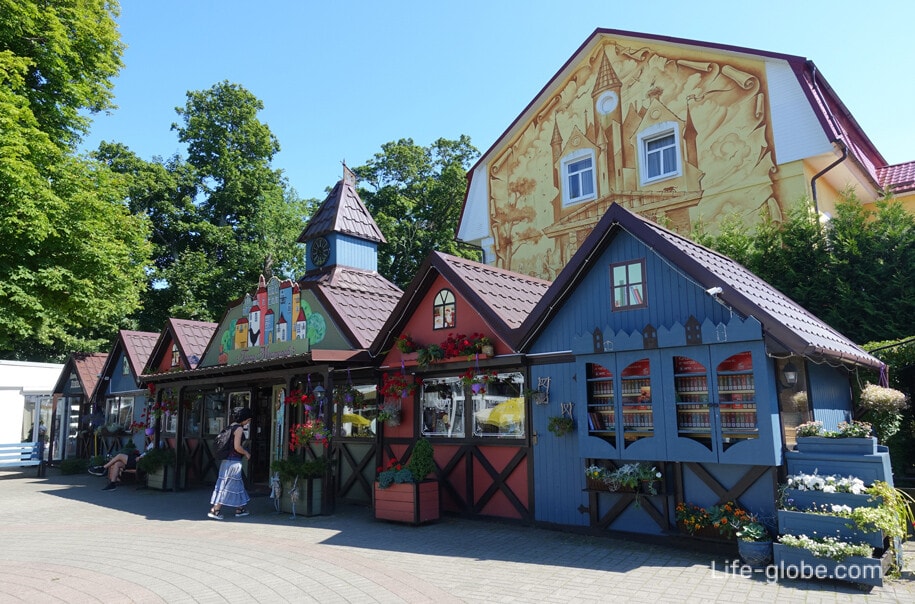 In the center of the square stands a signpost "City of masters", on which are placed signs of the direction of cities and the distance to those.
In the western part of the square there is a historical building - the House of culture named after V.N. Rozhkov. Address: Sovetskaya Street, 70.
Address of Masters Square: 72 Sovetskaya Street.
Near the square there are: the 5-star Schloss Hotel and the 3-star Becker Hotel, considered the best hotels in Yantarny. And behind the square there is a road that leads to the Becker Park, and then along the alley to the central descent to the sea and the beaches of Amber.
Hotel Schloss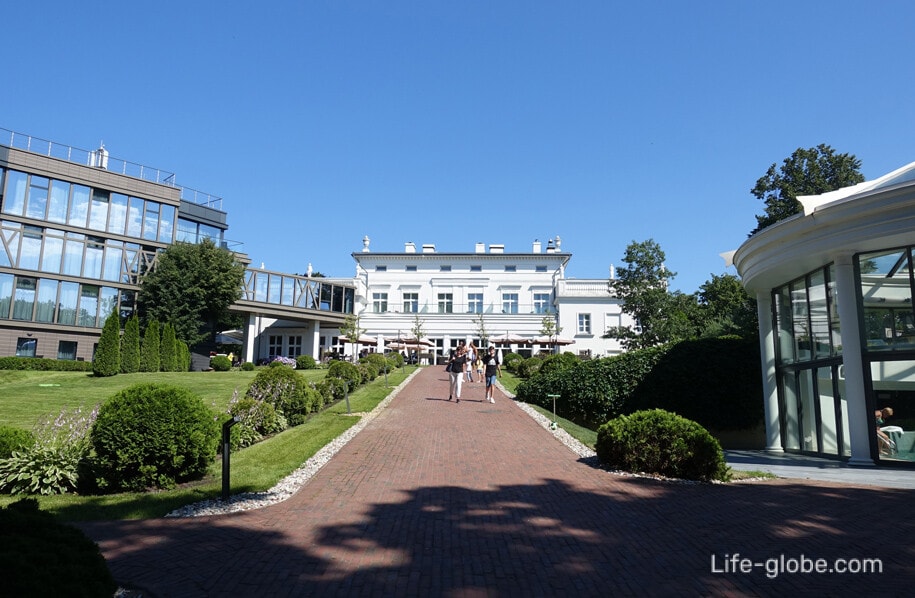 All accommodation facilities in Yantarny (hotels, apartments, guest houses, etc.), including near beaches, in the center of the village and more remotely from those, can be viewed and booked here