Church of St. Nicholas or the Church of Sant Nicolau (Esglesia de Sant Nicolau) is one of the religious attractions of Palma de Mallorca.
Church is located in the historic centre of Palma, on the Market square or the square of the Mercat (Placa del Mercat). The Church's address: Carrer d Orfila, 2.
The first building of the Church of St. Nicholas was a parish Church Dating from the year 1302.
Between 1309 and 1349 years was built a new temple. At the end of the 15th century it was restored as a result of flooding. In 1681 was carried out another major renovation which completely changed the apse and the decoration.
The exterior of the Church is particularly attractive tall bell tower with a hexagonal layout.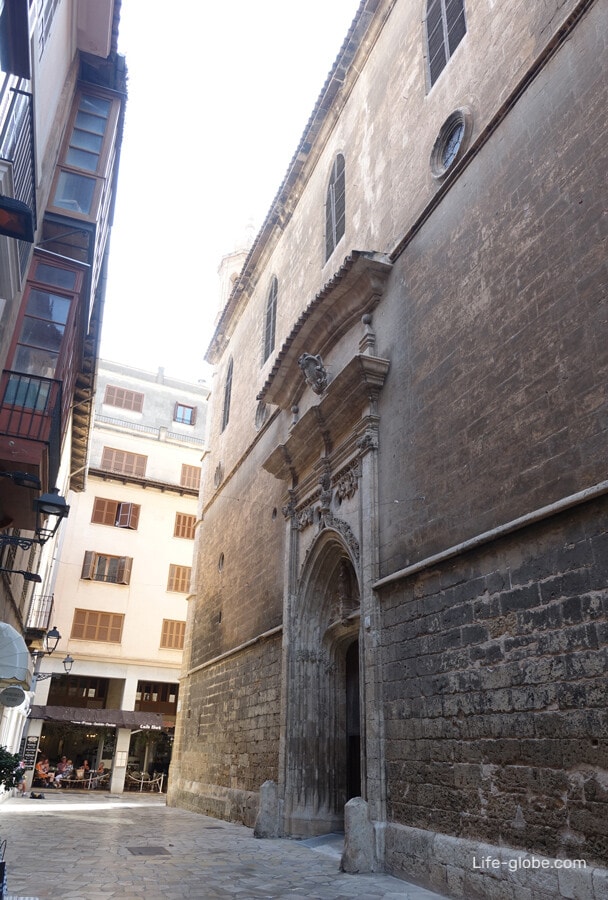 This single-nave Church with side chapels and has a vaulted ceiling with lunettes. Side chapels located beneath semi-circular arches with stucco pilasters and capitals with floral ornament.
The main altar is decorated with Gothic paintings of the 15th century, depicting St. Nicholas (the work of Miquel d Alkane).