Street Chiaia / via Chiaia (Via Chiaia) is one of the main and busiest tourist street in the historic centre of Naples, situated in the district of San Ferdinando, in close proximity to Piazza Plebiscito and the no less famous street of Toledo.
The length of the street Kiaya is about 600 meters away from Piazza Trieste and Trento and to Piazza dei Martiri.
This pedestrian street closed to the passage of the main flow of public transport, the fare is allowed primarily for vehicles serving the shops and businesses located on this street, urban and municipal services, as well as permanent residents of the houses, the entrance to which is possible only in the street Chiaia.
At any time of the year in the street crowded on both sides of the ranks lined the building on the first floor where an abundance of shops, boutiques, souvenir shops, cafes and restaurants, there are also several hotels and guest houses.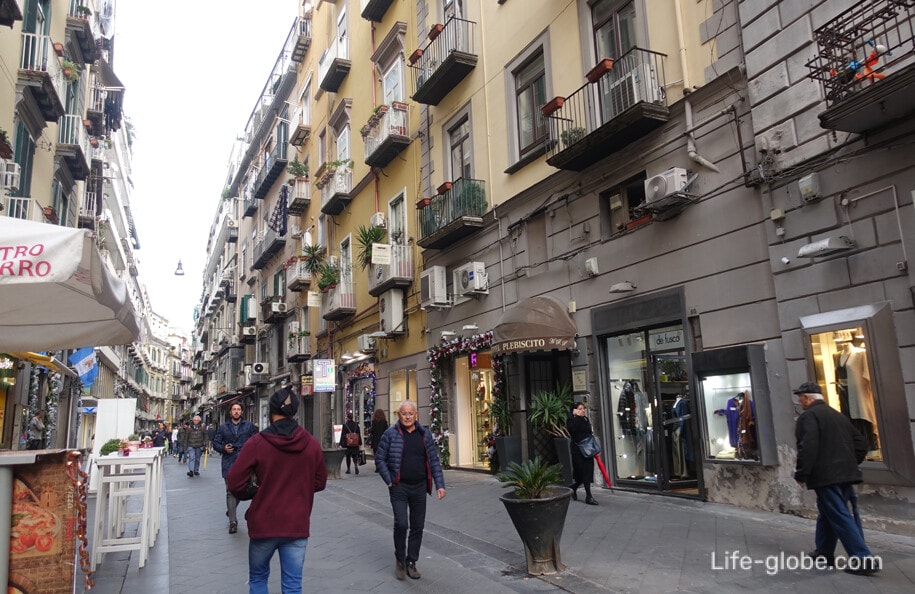 From the street Chiaia diverge in different directions, secondary streets, they are narrower and less crowded.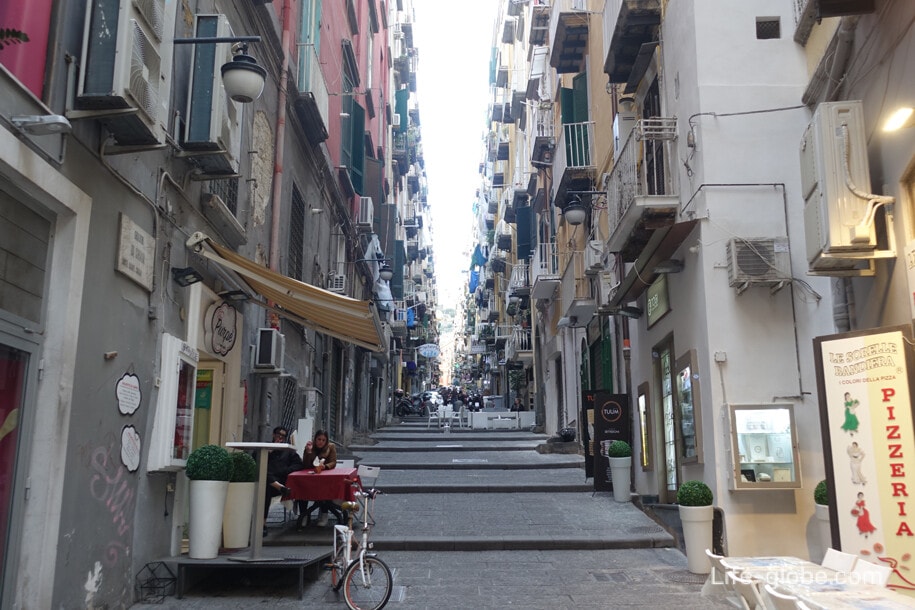 One of the main attractions of the street is the same Kiaya bridge (Ponte di Chiaia), built in 1636 for connecting the area of San Carlo alle Mortel (San Carlo alle Mortelle) with hill Pizzofalcone, made in the neoclassical style and has a different marble decorations.
Originally the bridge was called "bridge Monterey" ("ponte Monterey") and had two arches, but currently we see only one of them, the second was hidden (lost) buildings constructed later.
On the left side of the bridge, if we move from Piazza Trieste and Trento, there is a lift for free, you can walk up the street Giovanni Nicotera.
Also on the street are: the Church of Sant'orsola in Naples (Chiesa di Sant'orsola a Chiaia), the Church of Santa Caterina Chiaia (Chiesa di Santa Caterina a Chiaia), theatre Sannazaro (Teatro Sannazzaro), opened in 1874, and, perhaps, the most striking decoration of the street - Cellammare Palace (Palazzo Cellammare or Palazzo Francavilla), founded in the early 16th century.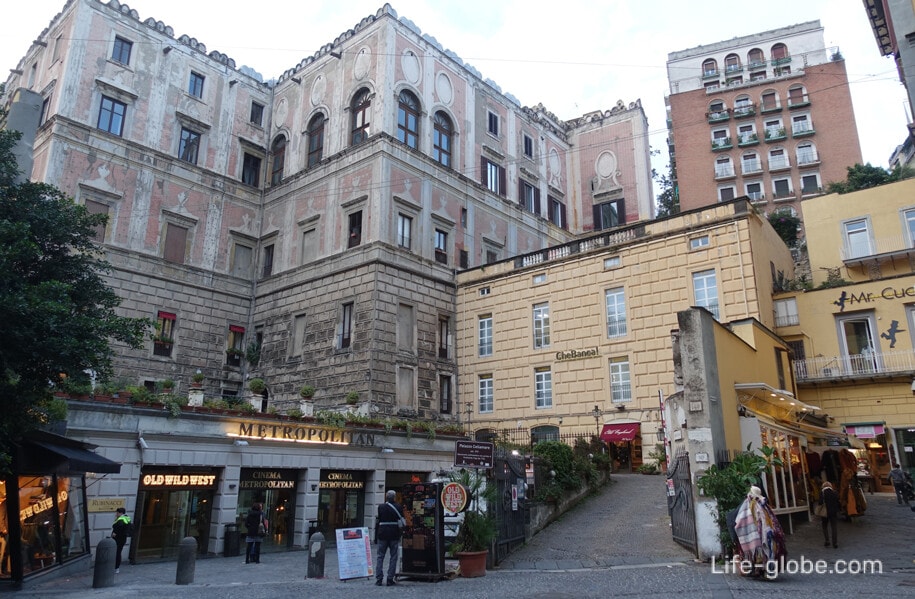 Piazza dei Martiri (Piazza dei Martiri), the center of which stands the monument to the martyrs of the Neapolitan (Monument to the Martyrs Neapolitan). Near this square is conventionally ends in the street Chiaia, although the street ends (starts) at 120 meters, the company informed.