Vaci street (Váci utca) is one of the major tourist attractions and shopping streets of Budapest.
Located in the váci street, on the East side of the Danube, in the historical centre of pest - the district Belvaros.
Stretches the váci street parallel to the embankment of the pest side, from Devam square (Fővám tér), near the Central market of Budapest (near the bridge of Freedom) to vörösmarty square (Vörösmarty ter) and is divided into two parts.
The Northern part of Vaci utca, from Elisabeth bridge (Erzsebet hid) and street Szabad sajto ut to vörösmarty square, was the first pedestrian zone in the town centre since 1964. Sett paving, including the area of Verasmart was placed in 1986. South station was erected in 1996 as a pedestrian zone.
Currently, the váci street is a pedestrian artery of the city, as a lateral (adjacent) street.
The street is just over a kilometer. Along the street are located buildings, some of which are of historical value, the part attracted to their facades decorated with tiles and decor. Also on the street is notable for some well-known sights.
Along the street, on the first floors of buildings, cafés, restaurants and eateries with outdoor Seating. There are shops, souvenir shops and boutiques.
The southern part of the váci street
Area Devam where is a fountain, a small Park, cafes and restaurants.
Photos of Vaci street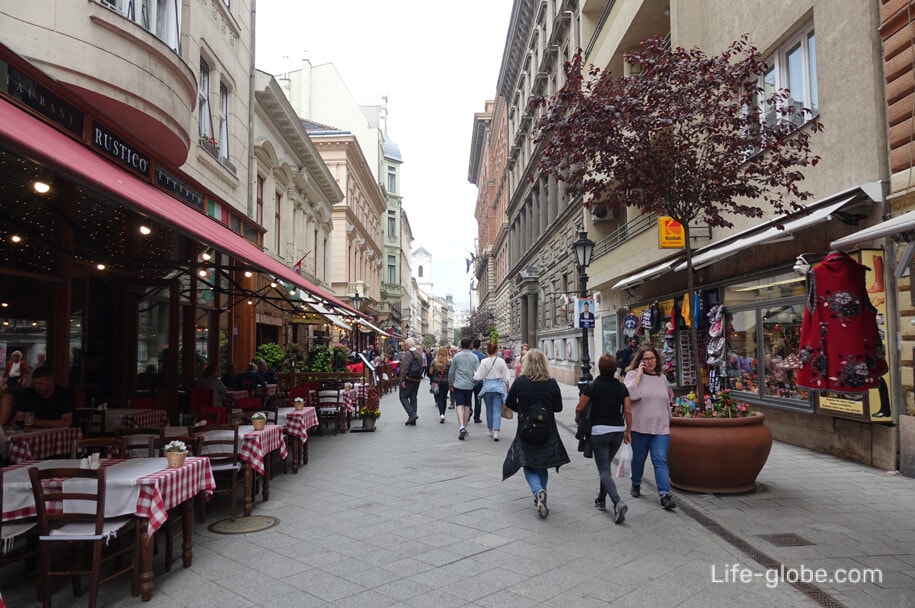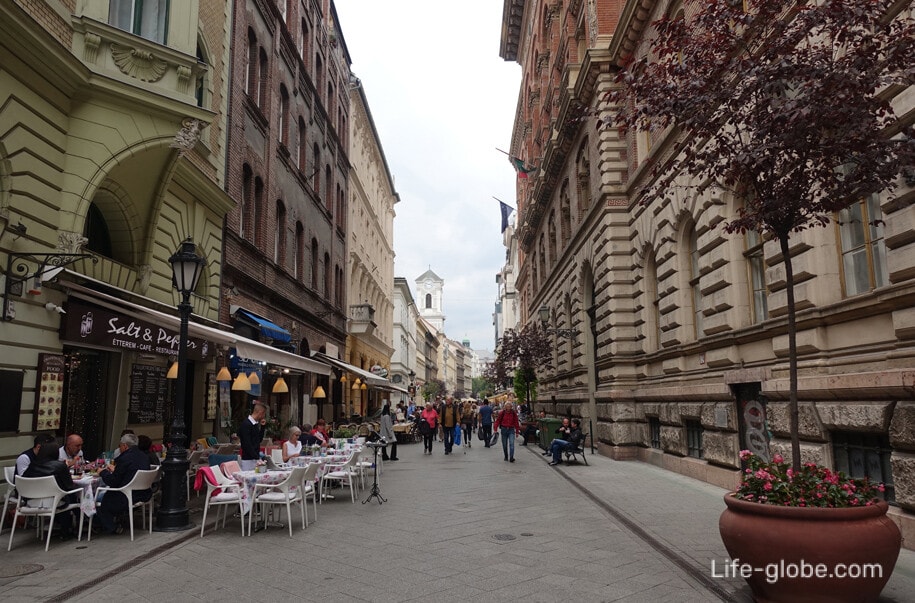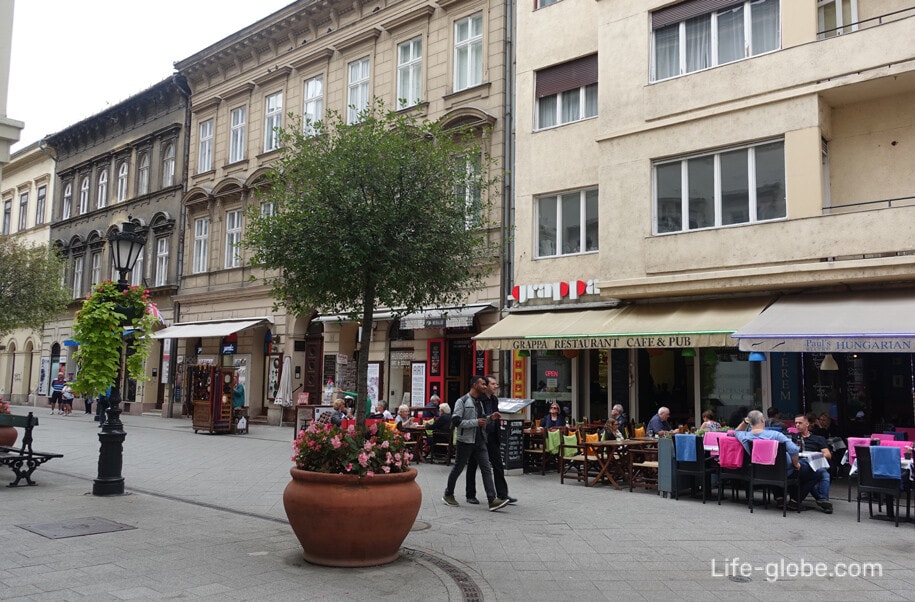 In the southern part of Vaci street is especially noteworthy Church of St. Michael (Szent Mihály-templom), made in the Baroque style.
The Church, which can be seen today, was built in the 18th century and during the history has undergone several restorations.
The Northern part of Vaci street
Fountain of a Little boy (Kisfius díszkut), with a statue of a naked boy in the center by Otto Sencha.
Váci Street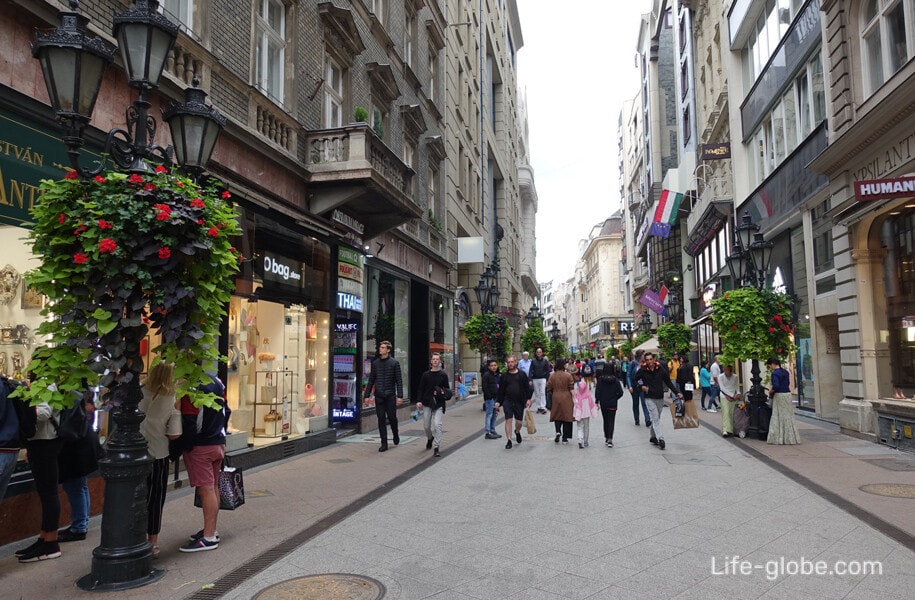 The 4-star Mercure Budapest City Center with free Wi-Fi throughout, a bar, computer area, restaurants, a fitness centre and Parking.
Room rates may include Breakfast. Link to the hotel
Váci Street
The Hermes fountainwith a bronze statue of the Greek God Hermes.
Váci Street
Square Verasmart
The famous pedestrian area, which ends váci street, and which since 1885 café "Garbo" and a monument to mihály vörösmarty. Read more about square Vörösmarty...