Vörösmarty square (Vörösmarty tér) is one of the most famous and busiest squares of Budapest.
During the history of the square had several names: the Theatre square and the area of Gisela, in honor of Archduchess Gisela of Austria, but in 1926 was renamed, and since then bears the name in honour of the Hungarian poet and writer mihály vörösmarty (1800-1855 gg.), whose monument of Carrara marble adorns the center of the square, the work of Telc Edward and Edward Callosa.
The mihály vörösmarty is shown seated surrounded by people.
Also on the square of Verasmart is the lion fountain or the fountain of león (Lion Fountain, the Hungarian name Oroszlanos kut), built in 1985 on the site of the well and decorated with stone statues of four lions and the iron lamppost, which dates from an earlier period.
Around the square are located the buildings, some of which are of historical value and which previously held sales offices, and now house shops and cafes.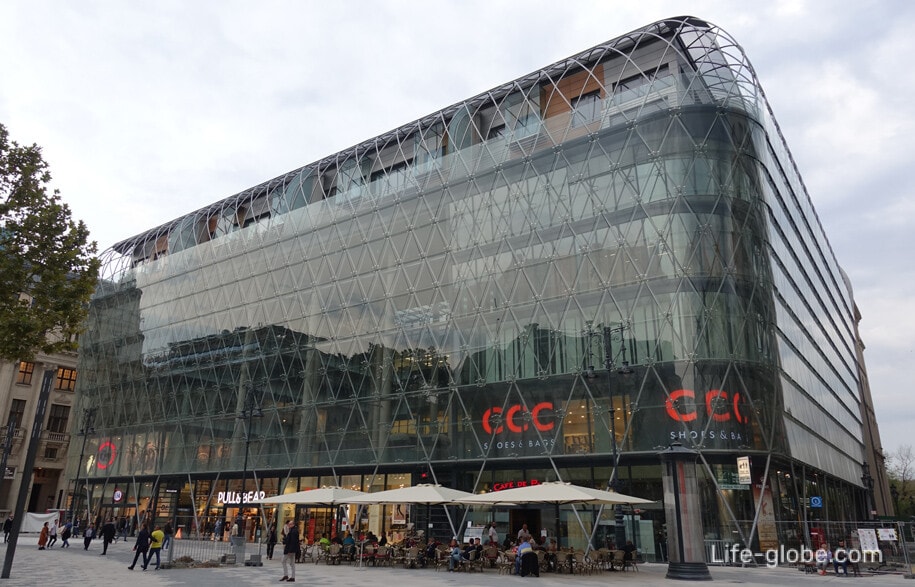 The most famous building on the square stands the house gerbo (Gerbeaud-ház), built in 1858-1862, and which is a building in art Nouveau style.
Currently, the first floor is the famous Cafe "gerbo" (Cafe Gerbeaud) - one of the biggest and best-known coffee-house in Europe.
The interior of the cafe can impress even experienced: luxurious chandeliers, the walls of precious wood and furniture, has maintained the style and spirit of the gründerzeit.
Under the square is a metro station of the yellow M1 line.
Before Christmas on the square of Verasmart work Christmas fair. The area is also the center of the Festive Book week.
To square Verasmart are many of the Central streets of pest, including a pedestrian, including the most famous and visited tourist and shopping street - Vaci street (Vaci utca). Read more about Vaci street...