St. George's Square, also known as Palace Square, is one of the central and most visited squares of the capital of Malta, the city of Valletta. The square is located on the main tourist street of Valletta - the street of the Republic.
The main decorations and attractions of the square are,
Grandmaster's Palace(the Maltese name Il-Palazz tal-Granmastru), built between the 16th and 18th centuries, like the palace of the Grand Master of the Order of St. John.
The Palace was also known as arbitrage Palace (Magisterial Palace).
In the end, the building became the Palace of the Governor and currently it is the office of the President of Malta. Part of the building, namely the Palace rooms and Armory, are open to visitors as a Museum. The entrance ticket to the Museum is 7 Euros.
The building of the main Guard (Main Guard), originally built as a guard post in 1603 by the order of St. John.
In 1814 it was added a neoclassical portico, and the British coat of arms and a memorial inscription, later mounted above the portico. They have become one of the main symbols of British rule in Malta. The building currently is the office of the attorney General.
Near the main entrance there is a small cafe.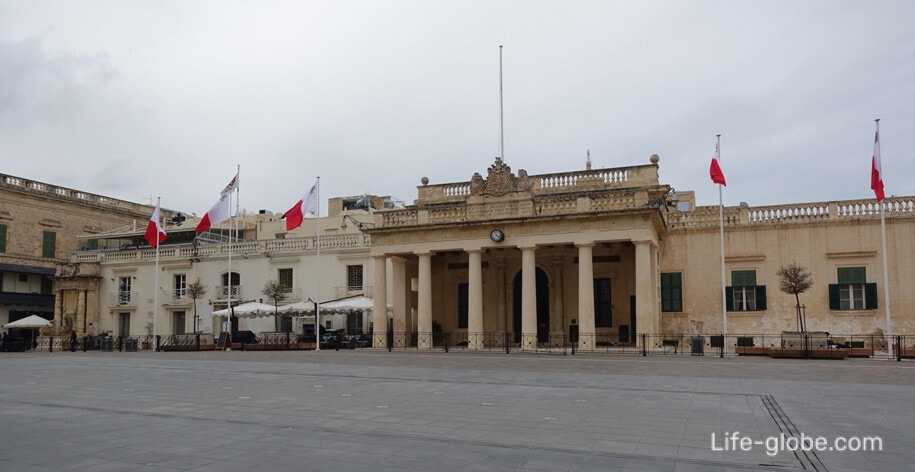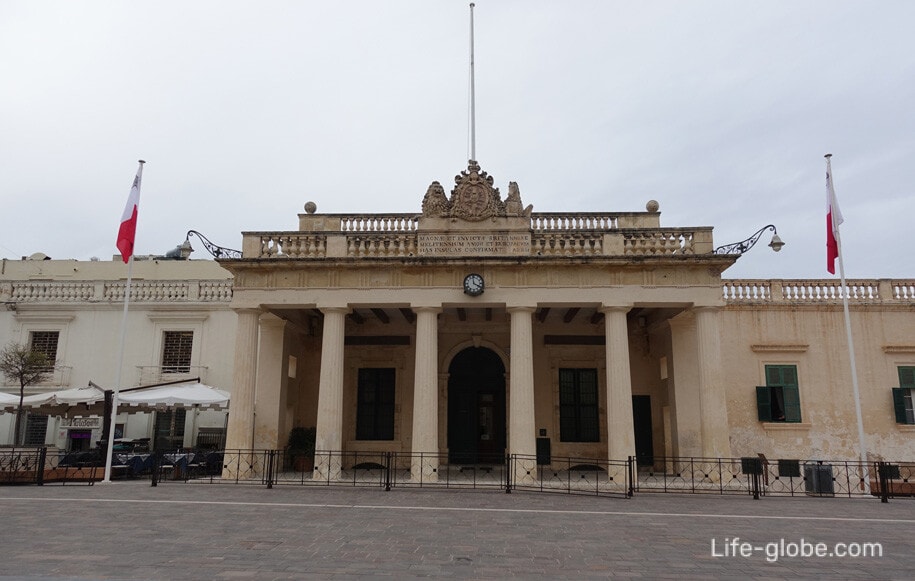 The eastern corner of St. George's Square is adorned with a tall monument dedicated to the Maltese revolution on June 7 and 8, 1919. The monument was opened in 1986, is an artistic work of the Maltese sculptor Anton Agius.
The area of St George located close to a smaller, but not least, the Republic square. Read more on Republic square in Valletta...