Marine Park or Parc de La Mar (Spanish title: Parque del Mar, a Catalan - Parc de la Mar), also known as the "sea Park" or Park by the sea - one of the largest urban parks in the city of Palma de Mallorca.
Marine Park is located near the Cathedral of Palma and lies, on the one hand, along the former, now restored, city walls, where smoothly flows in the Royal gardens, and on the other - along the highway Ma-19, whiling away runs along the promenade of Paseo Maritimo.
Park del Mar was built in the 1970-ies on vacant land, after the construction of the highway embankment.
Earlier in this place the sea water reached the wall, in memory of this in the middle of the Park was a large salt lake with a fountain in the center of the lake. Near the lake are places for walking and recreation, planted trees and palm trees, the Esplanade, sculpture, several café-restaurants and covered car Parking.
Now a Marine Park in Palma is a popular holiday destination and also the venue for some cultural and social events, concerts and festivals.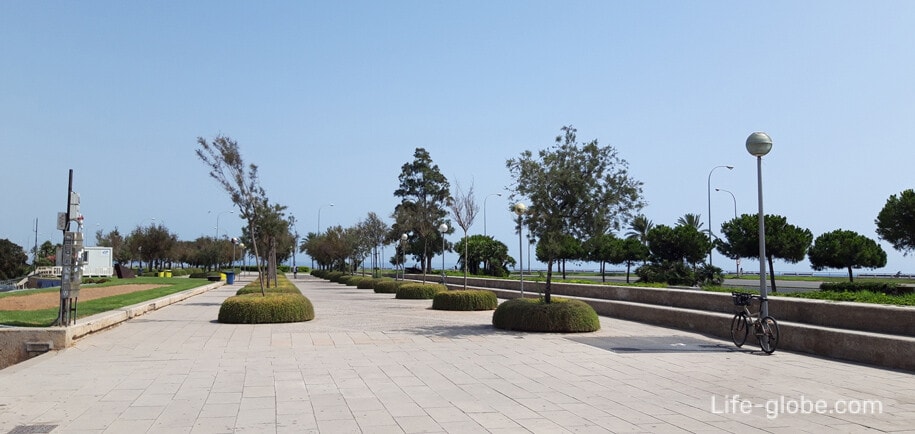 From the Park offers stunning views of the city wall, including the Palma Cathedral and the Almudaina Palace.
The best panoramic views of the Marine Park Trees open with platforms along the walls, above the level of the Park. Sites along the wall and the wall itself are some of the most photographed places in Palma.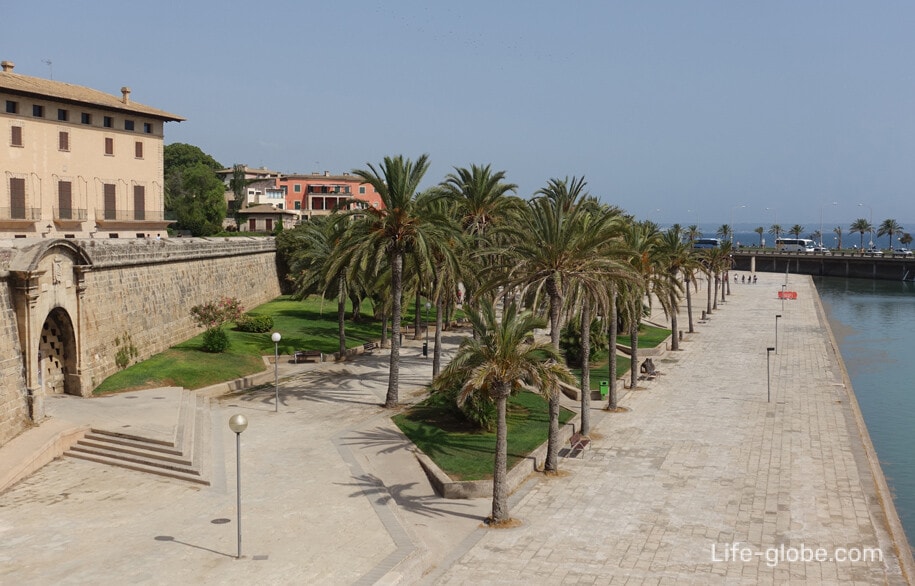 Marine Park Palma on the map