Park Federico Fellini (Parco Federico Fellini) - one of the city parks in Rimini, part of an extensive system of green areas located inside the urban area and is one of the leading and most visited parks of Rimini.
The Park is named in honor of the native of Rimini, the famous film Director Federico Fellini. In Rimini there are also quarter Fellini, international airport Rimini Federico Fellini and even apartments, named after Federico Fellini.
Although Fellini Park in Rimini can boast of a large size, however, is currently quite popular. The popularity of the Park brings, first of all, its convenient location. The Park is located near the main beaches of Marina Centro and Rimini port, Rimini aquarium and close to the historic center of the city.
In the Park: sculptures, shaded promenade, two small playgrounds, places to relax in the shade of the spreading crowns of the trees.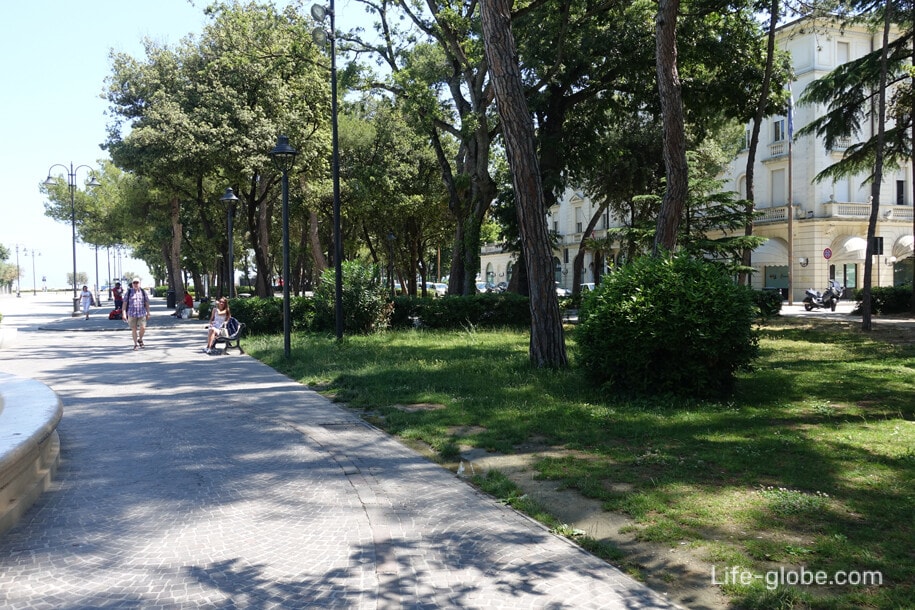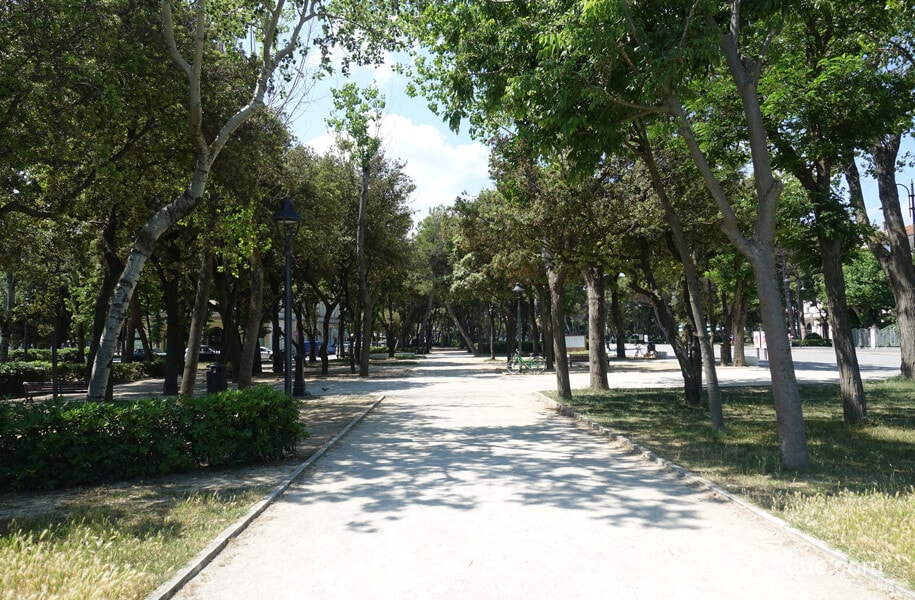 The main decorations of the Park are:
- fountain of the Four horses (Fontana dei Quattro cavalli), located in the heart of the Park;
- the huge size of the camera, not giving to forget about the fact that the Park is named after the famous Director. Judging by the photos near the camera, the camera was present in the Park in 1960.
Near the Park is one of the most recognizable hotels Rimini - Grand Hotel Rimini.