No doubt in Naples with many interesting historic buildings, including the Palazzo, along with which attention is given and the Palazzo Venezia.
Palazzo Venezia or the Venice Palace (Palazzo Venezia) Palace, one of the most important and unique buildings in the centre of Naples.
Originally a Venetian Palace in Naples was built in the 15th century and in 1412 by the king of Naples Ladislao II of the Venetian Republic with the purpose of use of the building as housing for Consul General in Naples. In the future, the Palace was repeatedly passed from one owner to another as a result has undergone renovations, restorations and rebuilds after the devastation.
The entrance to the Palace is via the archway where you can see the family coat of arms Capone. Left of the entrance is an open staircase of the eighteenth century, with three arches. The canopy above the arch of iron and glass Dating from the early nineteenth century.
In the structure of the Palace are characteristic of the historical Neapolitan buildings stacked balconies, narrow staircases, archways, frescoes, coat of arms, memorial plaques, hanging garden and neo-classical Pompeian house (La Casina Pompeana).
Currently the rooms of the Palace used for exhibitions and events. Part of the building can be visited free of charge.
Also, the Palace houses a souvenir shop and cafe tables which are placed on the wide balcony.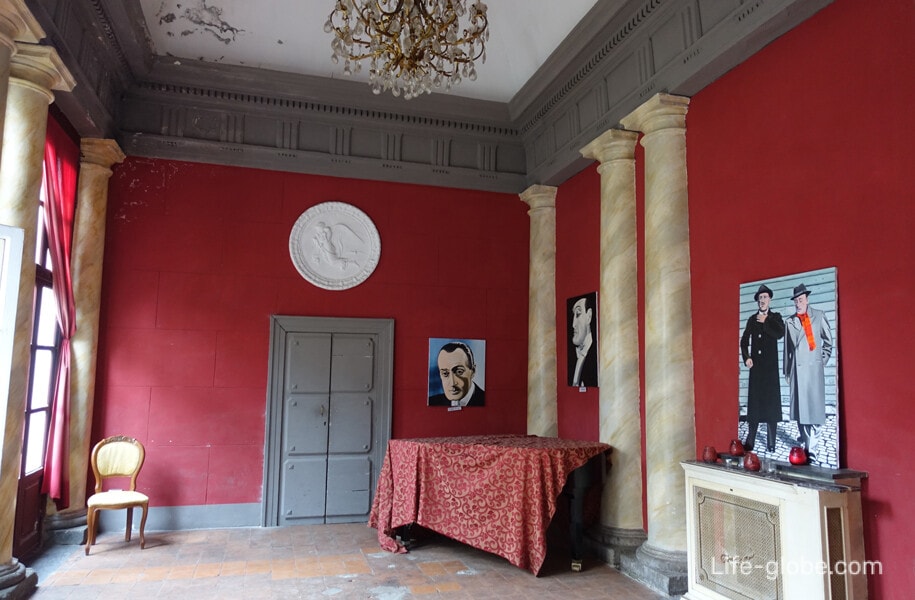 Of particular relevance was the historical garden of the Palazzo Venice, located on one of the balconies. Climb the garden stairs of the Palace.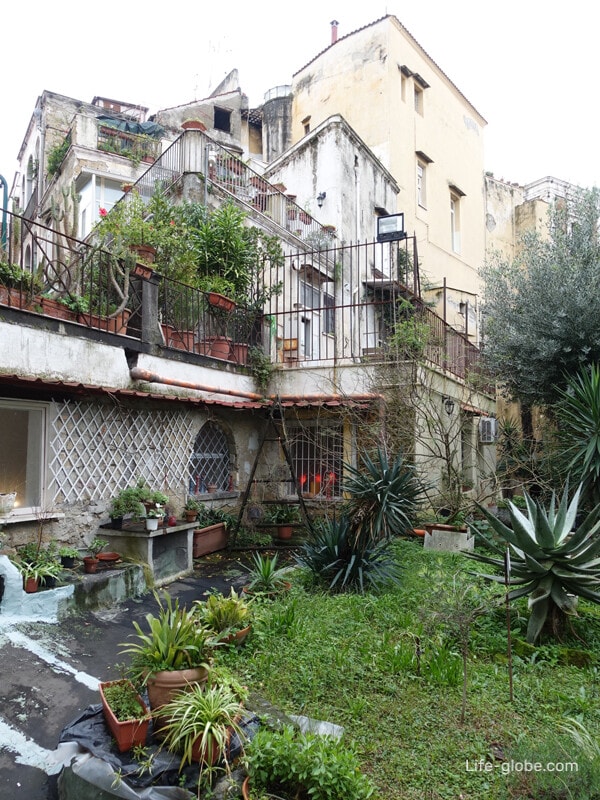 Practical information
Address: the Palazzo Venezia in the historic city centre on the main tourist street which is not on the map - Spaccanapoli, address: Via Benedetto Croce, 19.
Opening hours: 10:00 - 13:30, 15:30 - 19:00 hours.
Official website: palazzovenezianapoli