Street Pedamentina, the full name of Pedamentina San Martino - one of the streets of Naples, arousing particular interest among visitors to the city and landmark, although it is located away from the main tourist routes in Naples.
Notable via Pedamentina first of all, that is a ladder, say, consisting of 414 steps, running along the slope of the Vomero hill and connects Naples historical centre, with the former monastery Certosa di San Martino and Castel Sant Elmo.
The street is fully pedestrian, built many centuries ago and today has retained its elegance. Originates from Corso Vittorio Emanuele (Corso Vittorio Emanuele), near the main tourist street of the city, which is not on the cards - Spaccanapoli.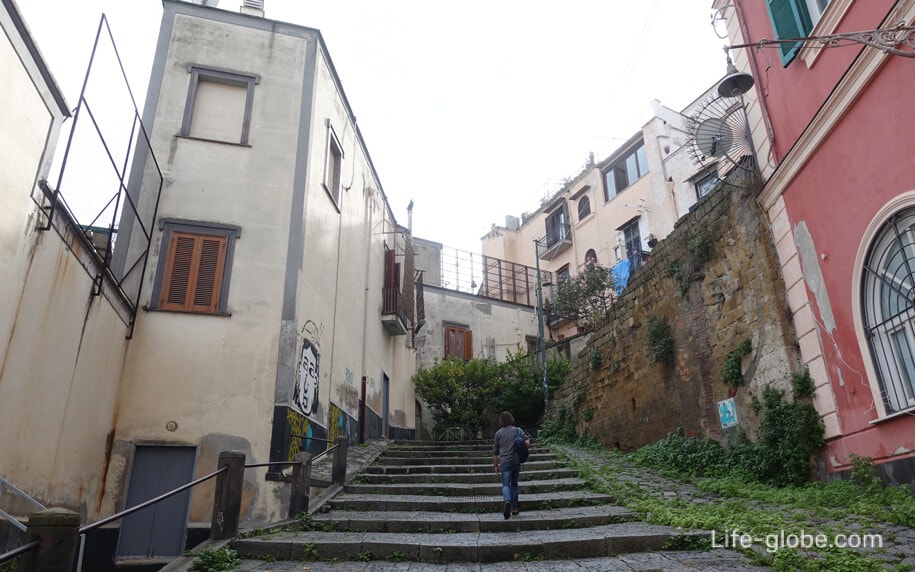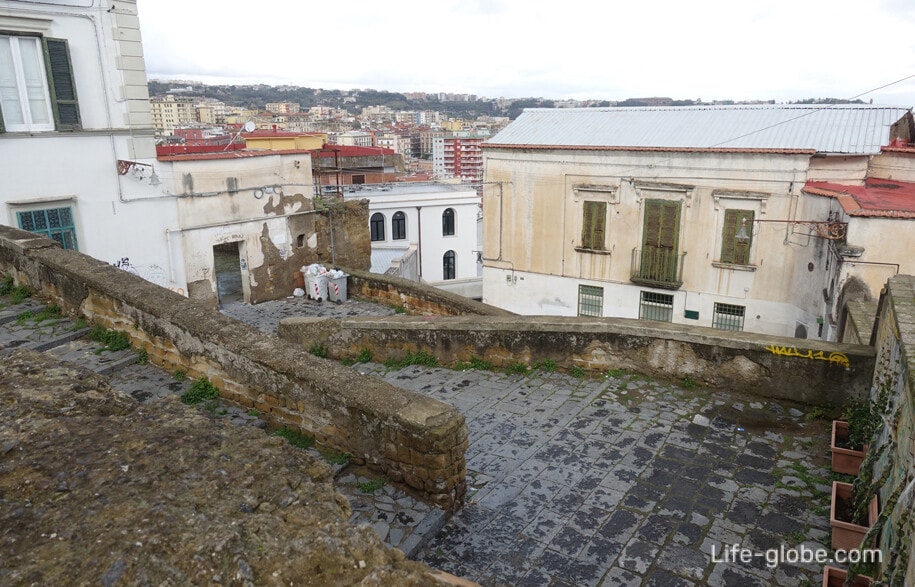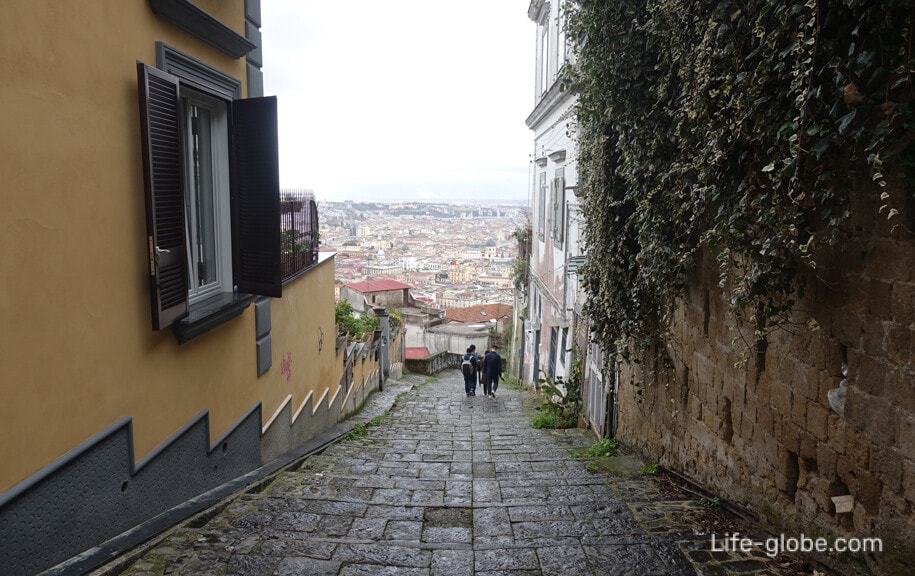 Some points of stairs panoramic views of Naples, part of the Gulf of Naples and the surrounding area. In good weather you can enjoy the delights of Vesuvius. For these reasons, the ladder Pedamentina is also called a panoramic staircase.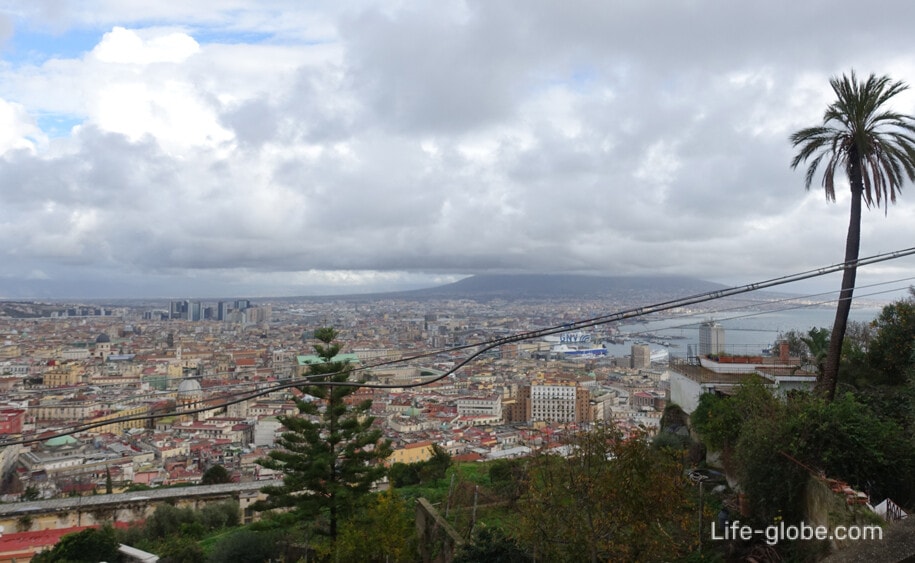 Walking up the stairs Pedamentina is near the observation deck of Belvedere San Martino (San Martino Belvedere) which offers stunning views of the Naples - one of the best panoramic places in the city.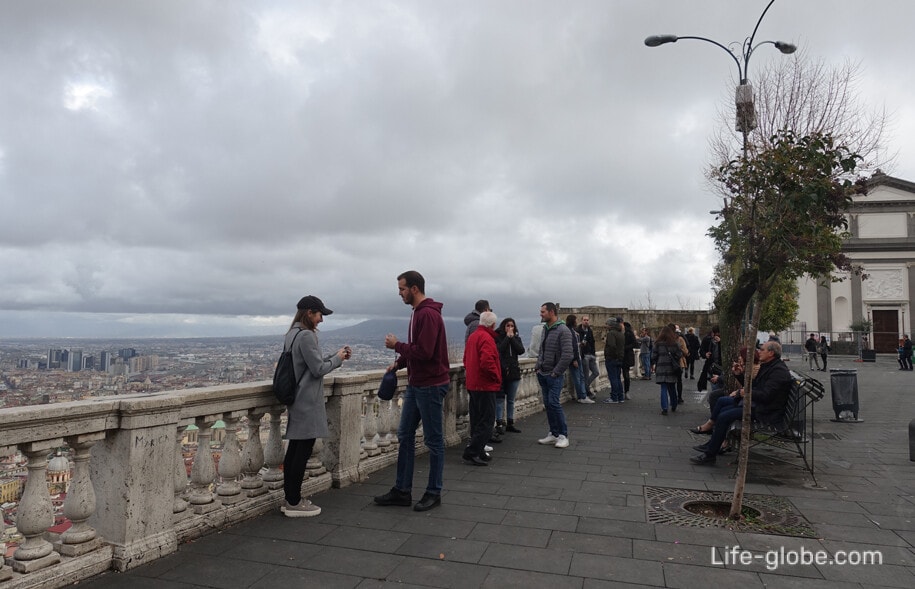 Near sight is the monastery of San Martino and the homonymous Church. Currently, the monastery opened a Museum of San Martino (Certosa e Museo di San Martino). Entrance fee, cost 6 Euros.
Also near lookout, if you climb a little up the street to Largo San Martino (Largo S. Martino), is the famous landmark of Naples - Castel Sant'Elmo.
Directly by the way up the stairs there , the hotel "bed and Breakfast" La Pedamentina. It offers rooms with free Wi-Fi and a terrace. Room rates include Breakfast.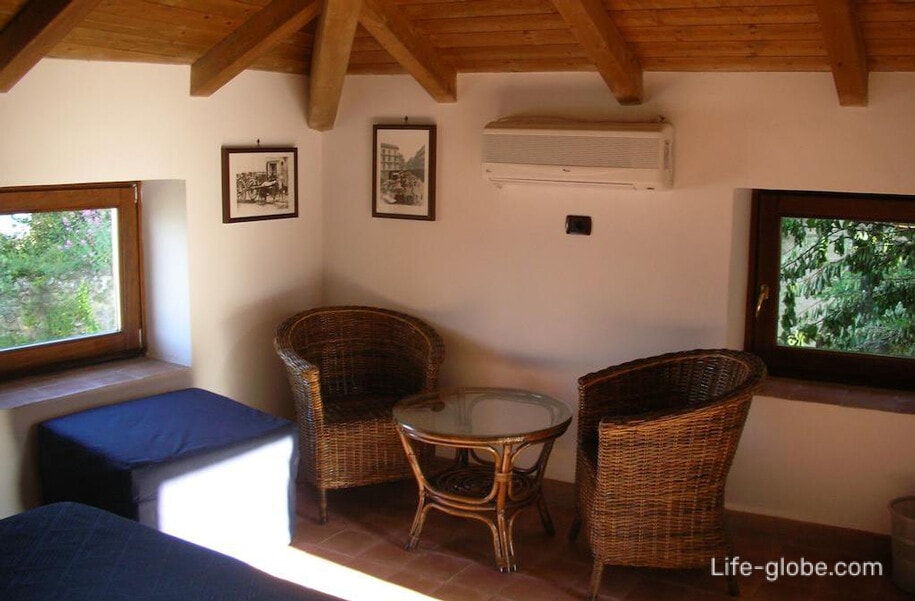 Initially, staircases of Pedamentina, Corso Vittorio Emanuele, there are two accommodation facilities:
- apartment 'A Cammentèsia a shared lounge, free Wi-Fi and a kitchenette;
- Casa Milì with free Wi-Fi, a fully equipped kitchen, 2 bedrooms, a flat-screen TV and air conditioning.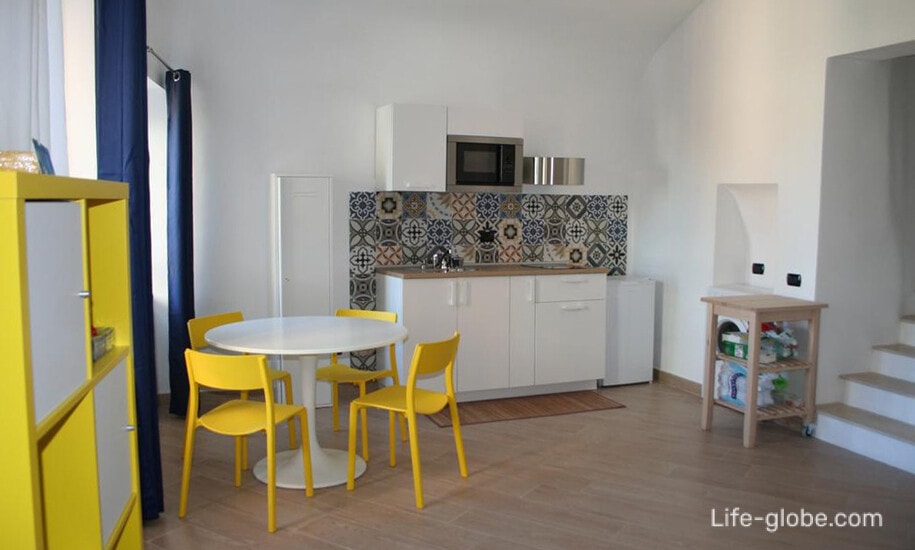 On the Vomero hill, just above the observation deck, along Via Tito Angelini, is located this holiday home L incantevole Sirena has air conditioning, 3 bedrooms, living room, fully equipped kitchen with an oven and 3 bathrooms. The price includes Italian Breakfast.