The Museum of the History of the Kaliningrad Railway is a railway museum (the Center for the Preservation of the Historical Heritage of the Kaliningrad Railway), which is an exhibition of full-scale railway equipment (now not used for its intended purpose), located in the open air in the center of the city of Kaliningrad.
On the museum site there are: steam locomotives, diesel locomotives, electric locomotives, wagons, railway equipment and fragments of the corresponding infrastructure.
All the objects of the exposition can not only be viewed, but also touched.
Information signs are installed near the exhibits of the museum, which indicate: the name, purpose, main characteristics and a brief history of each of the objects.
Exhibition exhibits of the Kaliningrad Railway History Museum
L 0282 series steam locomotive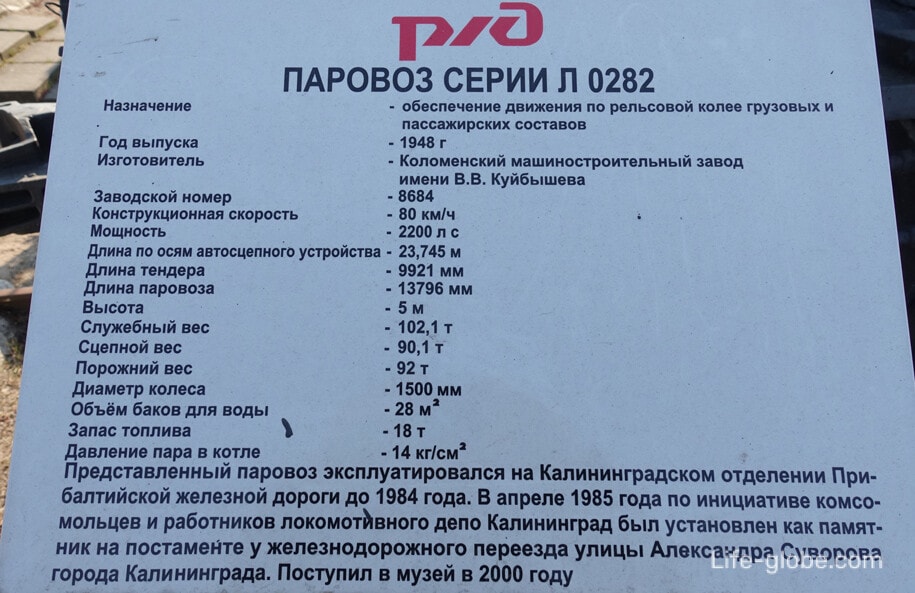 TE series locomotive No. 4564
Diesel train motor car of the D1 series No. 590
Head car 01 of the ER1-228 series electric train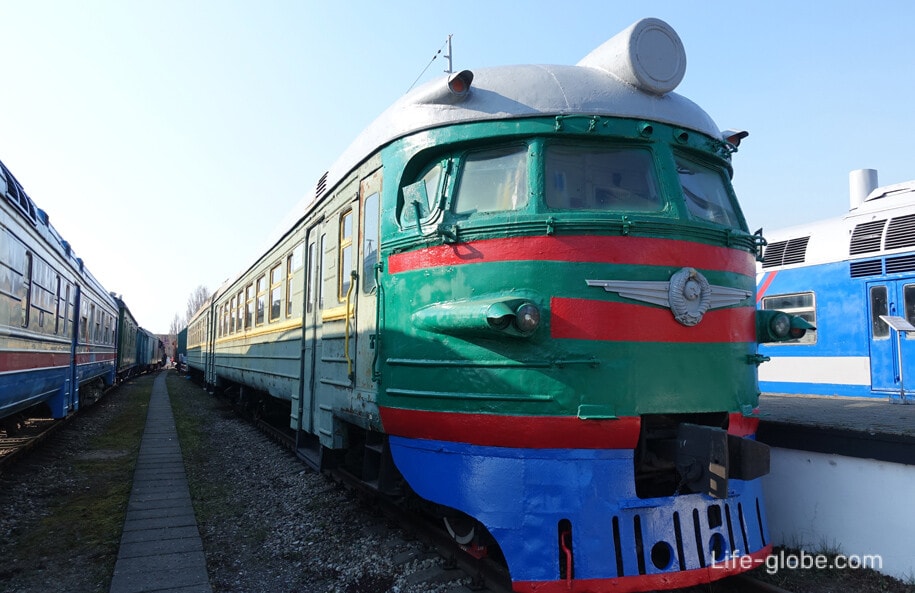 Passenger car
RIC car No. 01702844
Saloon car No. 70010
Laundry car
Dining car
Covered all-metal wagon
Covered wagon with brake pad 11-K251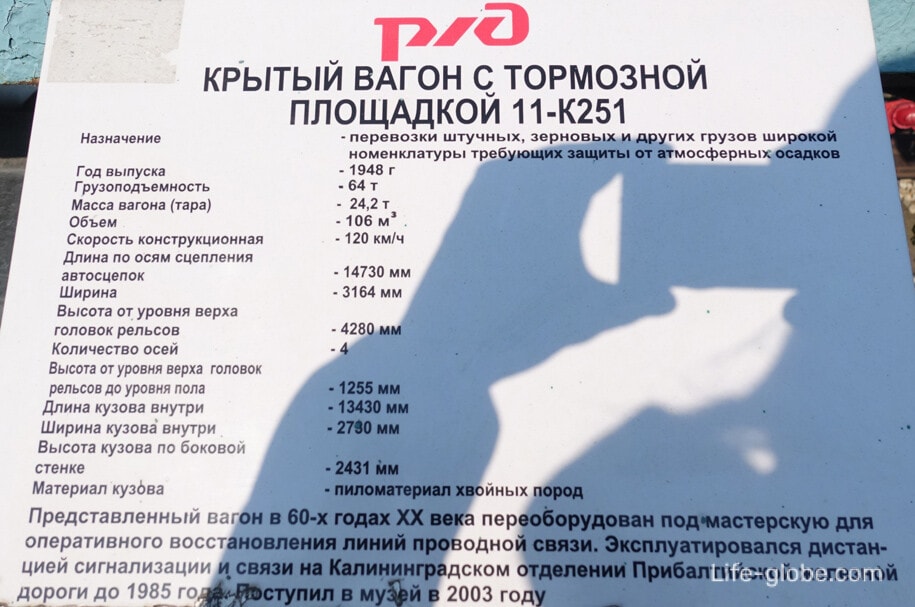 Diesel locomotive TGC 2 No. 5998
Trolley DG ku-2630
Crane ДЖ-45 №9
Crane MK-6
Press crane model T 403
Divisional guns (ZIS-3) and platform 13-H451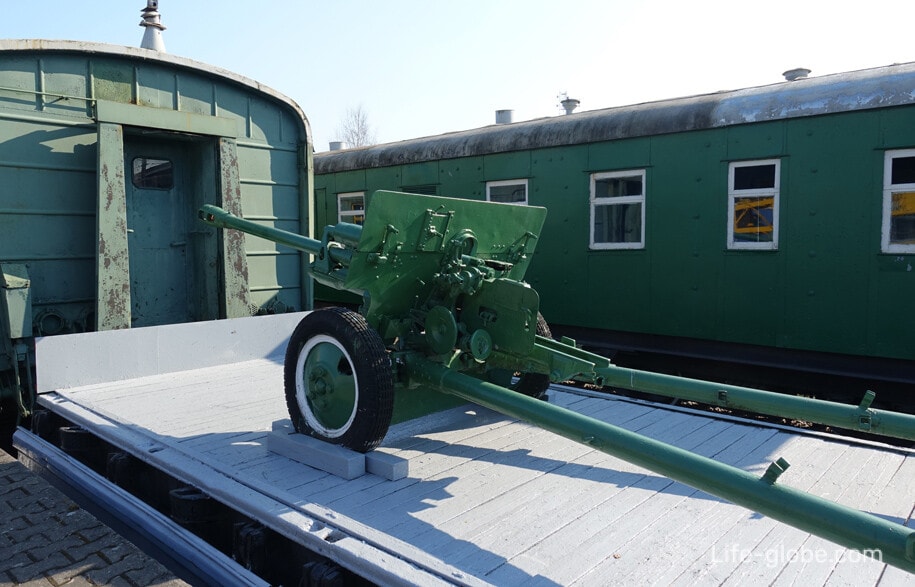 The two - winged semaphore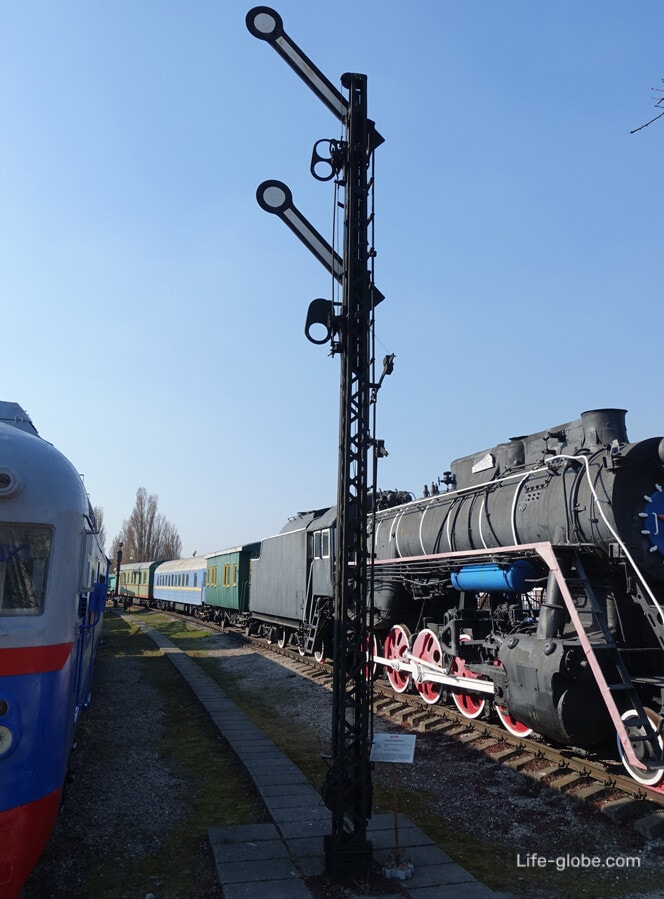 Hydro column
Truck KVZ TsNII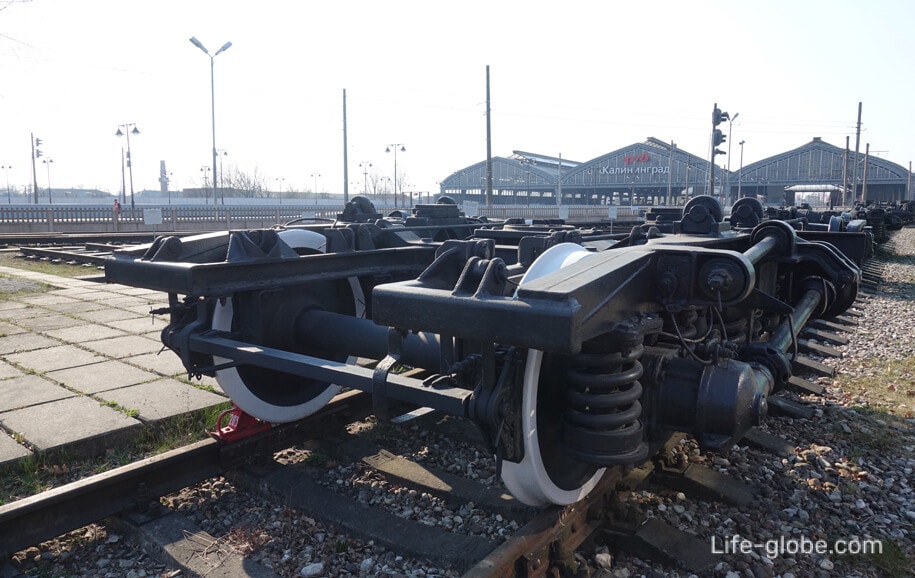 Freight car trolley
Trolley of the ER-2 electric train motor car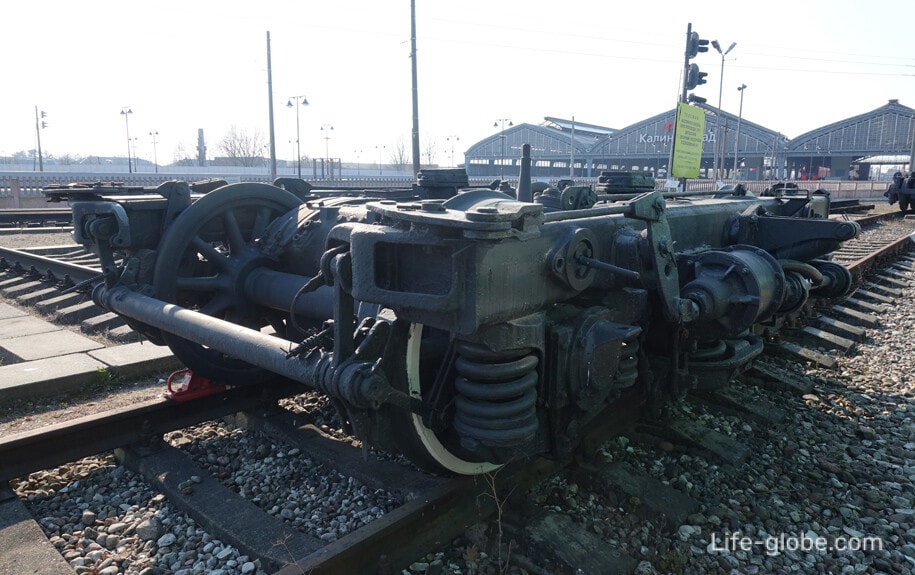 The truck of the M-62 diesel locomotive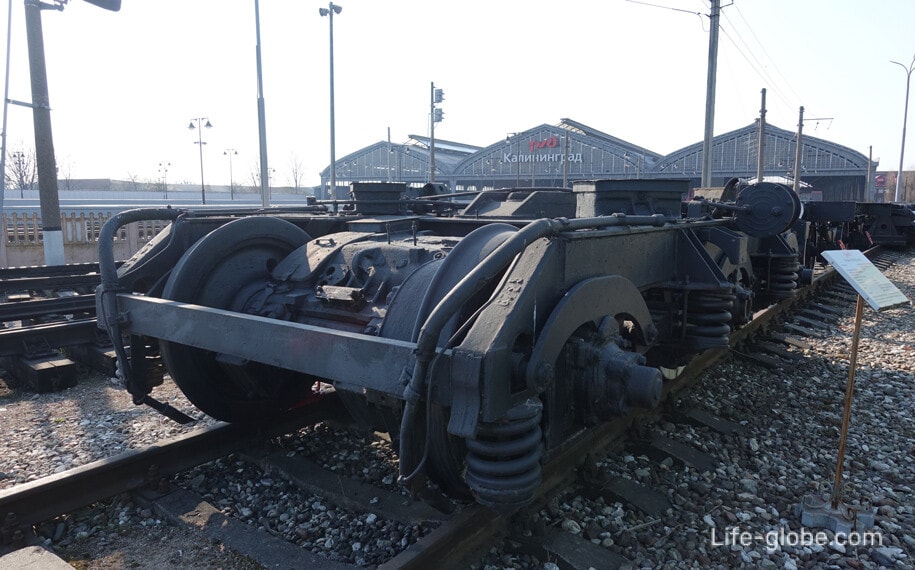 A tribune of historical significance. It was manufactured at the German factories of the KRUPP concern.
In June 1993, the non-stop movement of Kaliningrad-Berlin passenger trains was opened (restored) from this podium with the arrival of trains at the Kaliningrad-Passenger station.
And also: platform frames; wagon frames; wagon retarder; rails; sleepers; arrows; track grilles, etc.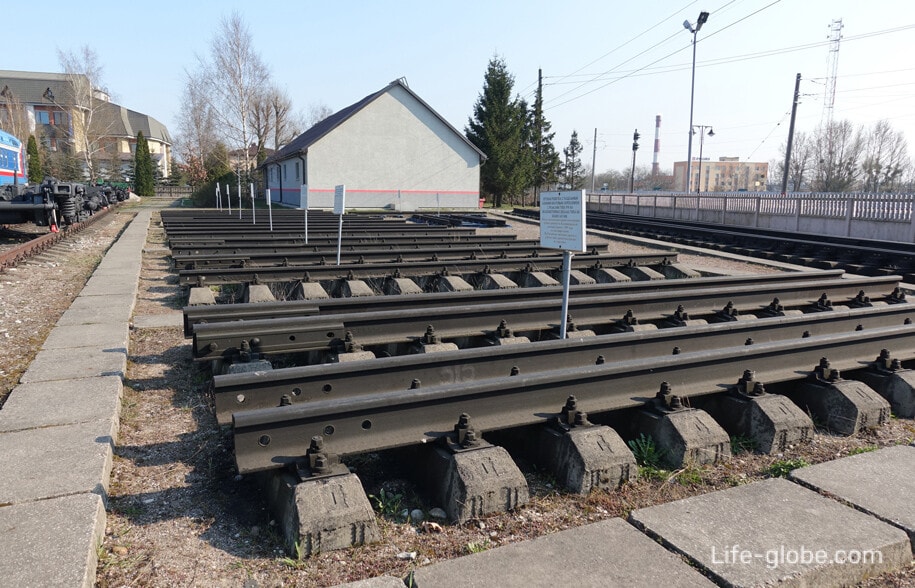 Practical information
Admission to the museum is free (free).
The museum is located at the Kaliningrad-Passenger station (Southern Railway Station), near the station building, at the address: Kievskaya Street, 1 k1.
From the building of the Southern Railway Station, you should go to Kievskaya Street, then cross the street and go to the tall building of the Kaliningrad Railway. Next, you need to enter the territory of the building, through the gate of a low fence.
After that, you need to walk through the territory near the building, climb the stairs and walk along the elevated pedestrian crosswalk with a canopy, directly to the museum.
Since the museum is located on the territory of the Kaliningrad Railway branch, it is possible to inspect the museum objects during the opening hours of the enterprise: from Monday to Friday (with the exception of holidays and weekends) from 08:00 to 17:00 hours.
Opening hours may vary, we recommend that you clarify the information immediately before visiting.