Beach Can Pere Antoni (Dresses de can Pere Antoni / Platja de Ca'n Pere Antoni) is the Central and most popular beach of Palma de Mallorca.
The beach of San Antonio Bay in the eponymous town quarter Can Pere Antoni, one and a half kilometres from the historic centre of the city (South-East along the coast) and is part of a large coastal area of Dress de Palma (Platja de Palma).
The length of the beach Kan Pere Antoni is 735 meters and its average width is equal to 15-30 meters.
On the beach is fine sand light Golden color. Sea water is clean, sandy bottom, depth comes rather abruptly. On both sides of the beach are stone breakwaters.
In high season the beach has all the necessary infrastructure: sunbeds and sun umbrellas (beach chair or umbrella to 5.35 euros), urns and soul, there are monitoring services and access for people with disabilities.
On the beach has enough space to accommodate personal towel.
With the beach clearly visible Mallorca Cathedral, which is a hallmark of the Palm trees.
From the North-Western part of the beach is located:
- beach club with sun loungers and a restaurant
- a small sandy area of Punta des Gus (Punta des Gas). To swim in this part of the coast is officially banned, but those wishing to take a sea bath is not stopping.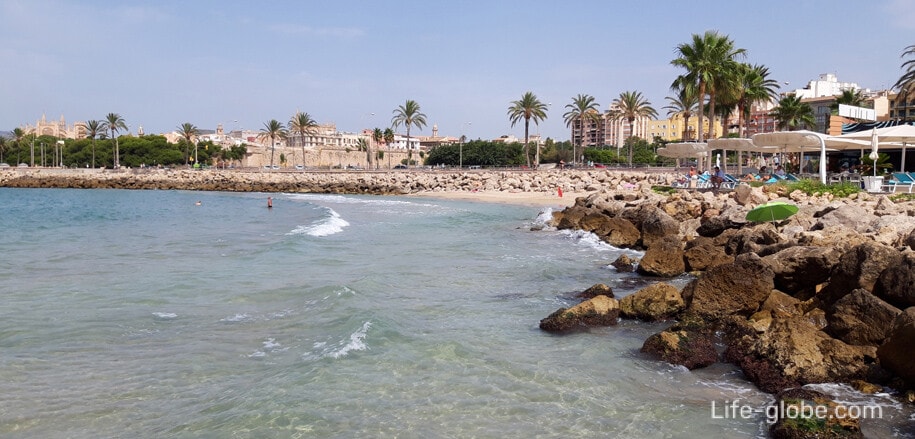 From the South-East side of the beach arecafes and harbour of Portixol (Es Portixol), Mola with panoramic views to the beach. The port belongs to the area of El Molinar, which is part of Palma city.
From the centre of Palma to the beach Kan Pere Antoni leads the boardwalk (promenade) along which are bike path and roadway. The boardwalk runs along the beach Kan Pere Antoni.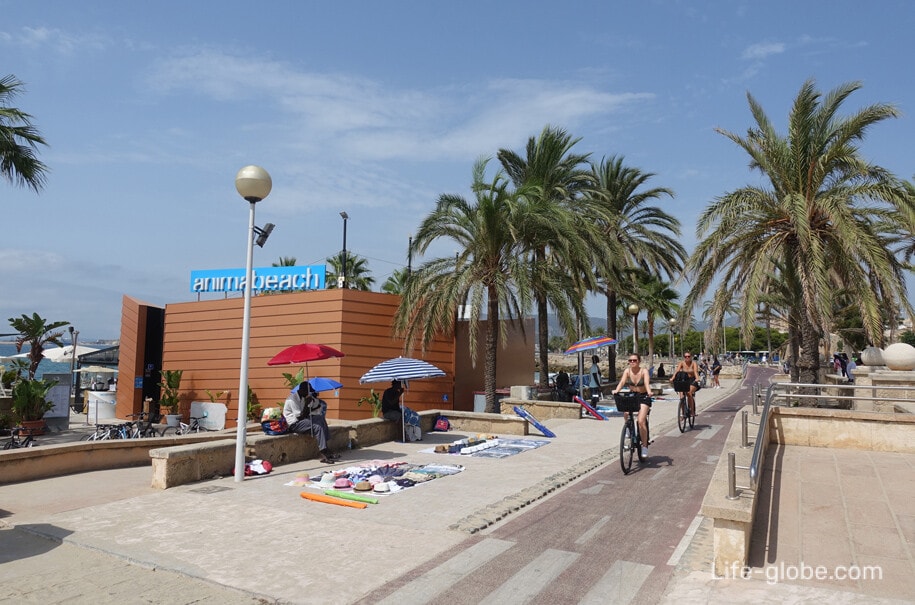 In front of the beach remarkablemonument Nuredduna and Convention center the Palms (Convention Centre of Palma), looking like piled on top of each large cell.
Near the East end of the beach there is a small Park, lined with cafes and restaurants.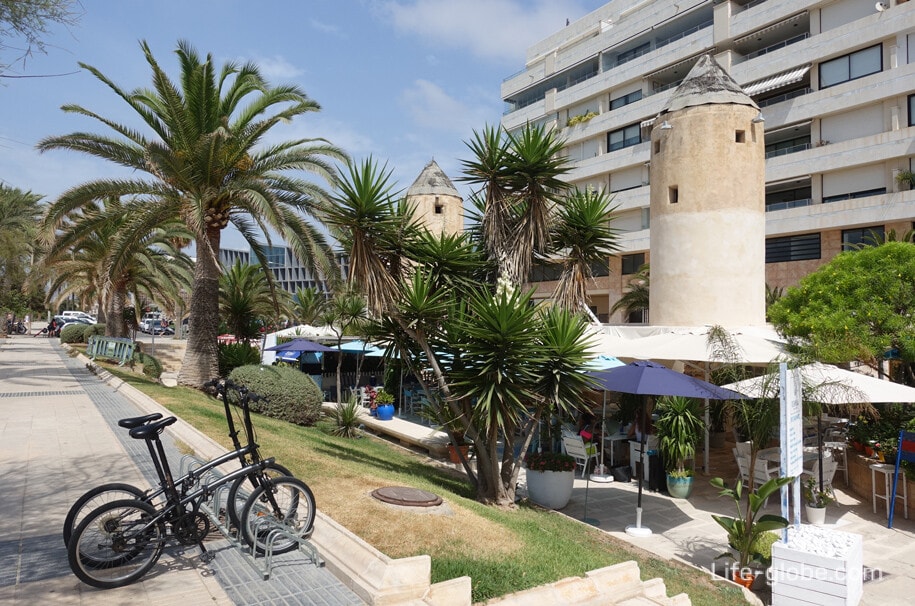 How to get to the beach Kan Pere Antoni: taxi; car; bus - from the airport, the port and the centre of Palma № А1, from the centre of Palma №№ 22, 23, 25, 30 and 31.
Beach de can Pere Antoni on the map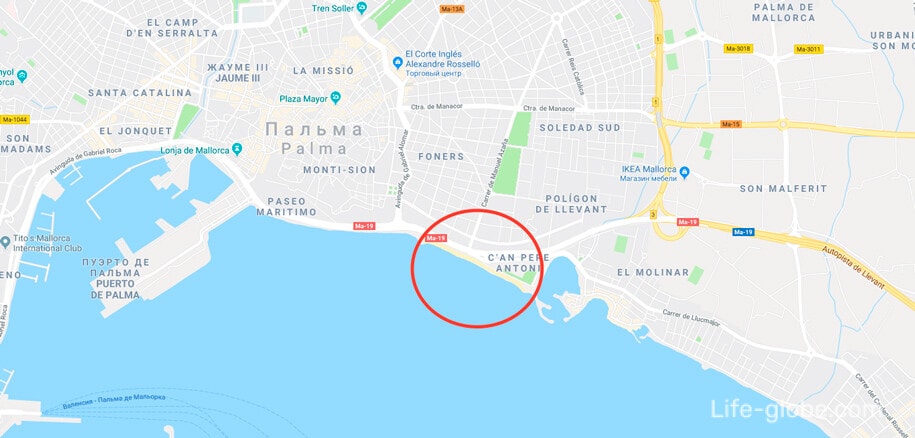 Where to stay near Quend-Plage beach Pere Antoni
The 4-star Melia Palma Bay, located 350 metres from the beach.
In the hotel: a fitness center, a rooftop terrace with sea views and an outdoor pool.
In some room rates include Breakfast. Link to the hotel

Apartments Architect with swimming pool, terrace, private Parking and free Wi-Fi.
In the apartment: 4 bedrooms, air conditioning, flat-screen TV, a dining area and a kitchen with a dishwasher and a microwave. The link apartments

All accommodation in Palma, including the beach Kan Pere Antoni, you can view and book here