Schaaken Dorf is a private cheese factory in the village of Nekrasovo, Kaliningrad region.
The cheese factory specializes in the production of cheese, there is also handmade chocolate and sweets.
The cheese factory is located in a restored brickwork structure.
Near the cheese factory building there is an antique bridge and part of the fence.
In the open-air area there are tables where, in good weather, you can have a cup of coffee or tea with handmade cheese or chocolate, which can be purchased at the cheese factory store.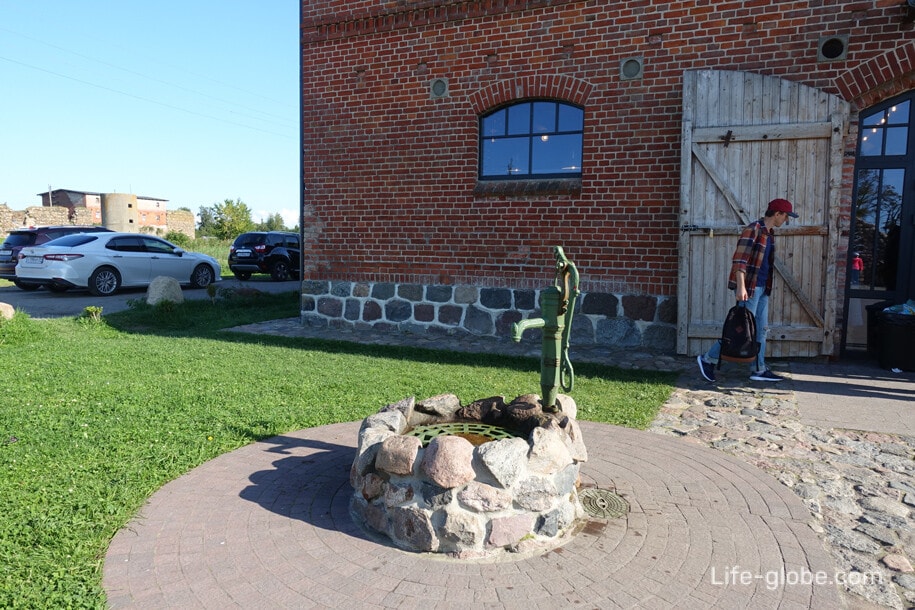 Entrance to the cheese factory building is free (free of charge).
In the building there is a shop with cheeses of its own production, handmade chocolate, sweets and other related products.
At the moment, there are 12 varieties of cheese in the maturation storage, with an aging period of 2, 6 and 12 months.
Shaaken Dorf cheese and handmade chocolate are sold only in the store at the cheese factory.
In the cheese factory, you can clearly see the stages of the technological process, because the production is completely behind glass.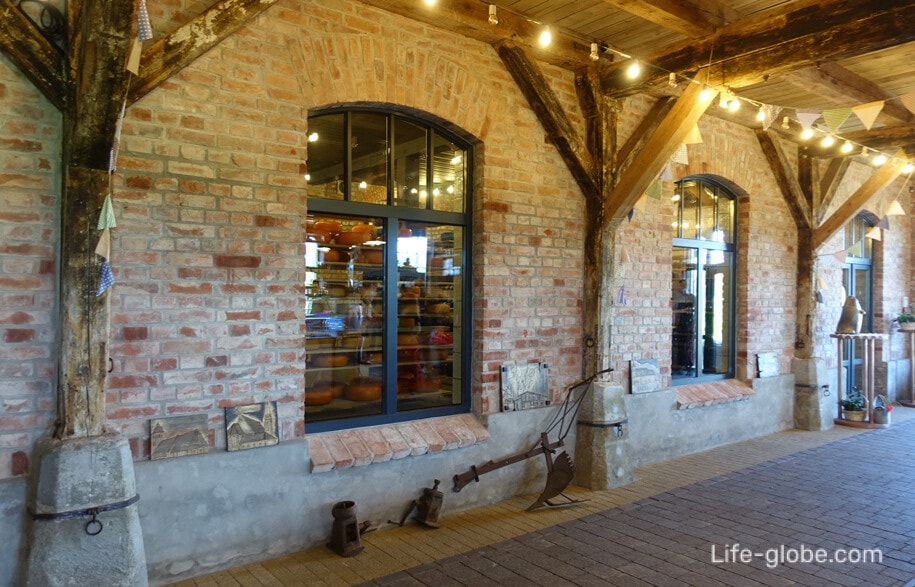 In the cheese factory, for a fee, you can visit an excursion with tasting of several types of cheeses and chocolate, as well as drinks.
During the tour, the guide tells and shows how cheese is made and ripens, what conditions are needed for this and due to which each type of cheese has its own zest.
The tour lasts about 40-60 minutes.
The cost of the tour: 350 rubles - adult ticket, 250 rubles - children, children under 3 years old - free of charge.
Why Schaaken Dorf?
This name is caused by the close proximity of the location of the cheese factory to the ruins of the Shaaken castle - the former Order castle.
Now it is a museum with expositions, a tavern and entertainment on the territory, where various events are also held. Learn more about Shaaken Castle with photos and videos of the joust...
Practical information
The Shaaken Dorf cheese factory and the Shaaken Castle are located in the village of Nekrasovo, Kaliningrad region, on Tsentralnaya Street.
The opening hours of the cheese factory, the exact cost of excursions (as it may vary), types of cheese and other information, we recommend checking before visiting: instagram.com/schaaken_dorf ,facebook.com/SchaakenDorf, taplink.cc/schaaken_dorf.
You can get to Nekrasovo (cheese factory and castle) by taxi, car or public buses.
Bus No. 116 runs from Kaliningrad (from the Southern Bus Station) with stops around the city. You can check the bus schedule and fare on the official website: avl39.
You can also visit the cheese factory and Shaaken Castle with excursions around the region
All accommodation facilities in the Kaliningrad region, including in Kaliningrad and resort towns, can be viewed and booked here