Galata Bridge (Turkish name: Galata Köprüsü) is a bridge across the Golden Horn Bay in Istanbul, located in the city center and connecting the old and new parts of the European side of Istanbul.
Galata Bridge is one of the symbols of Istanbul.
This is a two-level drawbridge, on the first level of which there is a walking area with restaurants and observation decks, and on the second there is a transport movement.
The name "Galata", the bridge was named after Galata - the former name of the modern Karakoy quarter in Istanbul, located on the northern shore of the Golden Horn.
Also, the name "Galata" is used as a collective to the once existing bridges over the Golden Horn, while the current bridge is the fifth in a row.
The first modern Galata Bridge was built in 1845, during the reign of Sultan Abdul-Majid I. Then the bridge was restored and rebuilt.
Today's bridge was completed in December 1994.
The bridge has an impressive structure in two tiers and looks really impressive.
In the middle of the bridge there is a passage for boats, speedboats and small ships. The bridge is a drawbridge - its central part is being bred.
The length of the Glatsky Bridge leaves 484 meters, and its width is 42 meters. The central drawbridge has a length of 80 meters.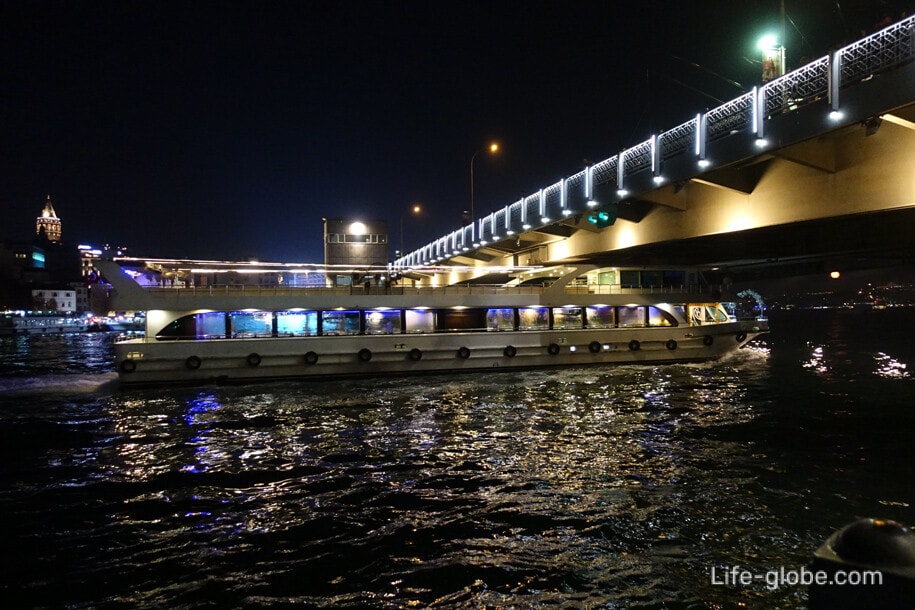 The first (lower) tier of the bridge is a pedestrian zone, along which restaurants and cafes, including fish and hookah bars, stretch in a continuous row.
You can get to the lower tier of the Galata Bridge from both ends, whereas in order to pass the central drawbridge, you need to climb the stairs from the first tier to the second, and then, if desired, descend again to the first.
On the lower tier, near the drawbridge, there are small ledges that are used by guests of the city as observation platforms.
The upper part of the bridge is designed for traffic. Cars, buses and trams run here.
There are pedestrian sidewalks on both sides of the bridge, where there are also many local fishermen.
From the Galata Bridge there are wonderful views on both sides of the Golden Horn, including the neighboring Golden Horn Bridge or the Halic Bridge (Haliç Metro Köprüsü), Galata Tower (now a museum with a 360-degree viewing platform), a new mosque, the Suleymaniye Mosque and the Bosphorus Strait.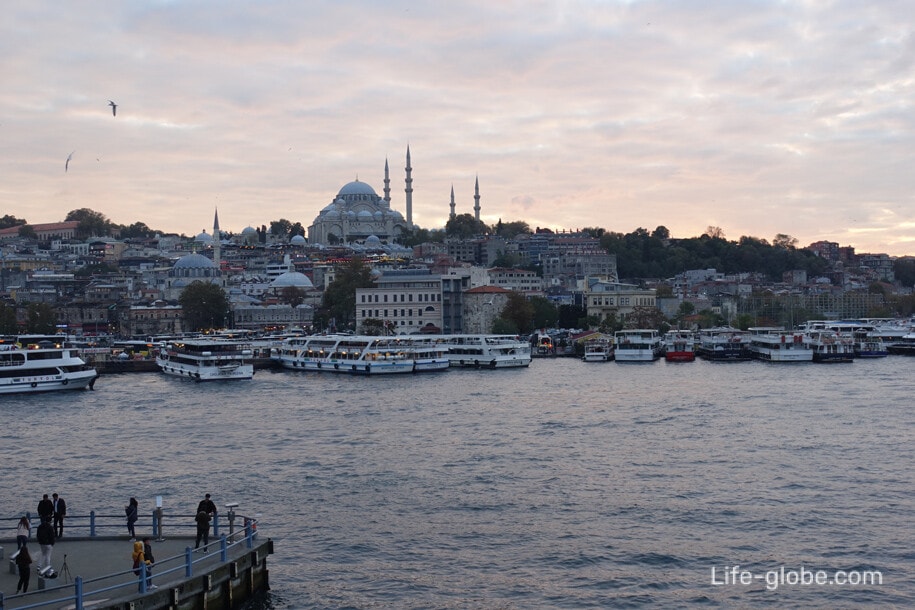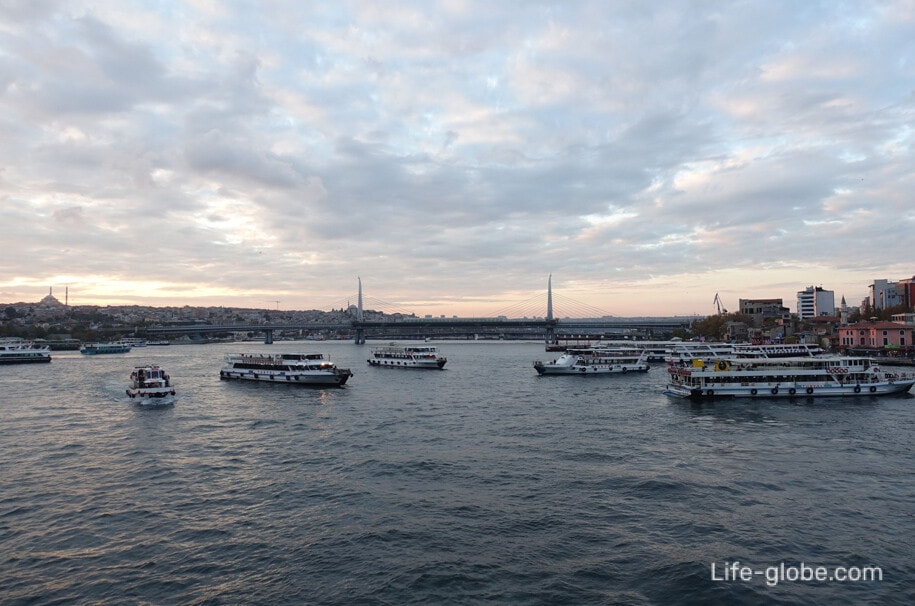 Ferry berths are located at both ends of the Galata Bridge, from which ferries run, which are public transport (the Istanbul transport card is valid).
Taking a ride on the ferries, you can enjoy the views of the Golden Horn and the Galata Bridge from the water.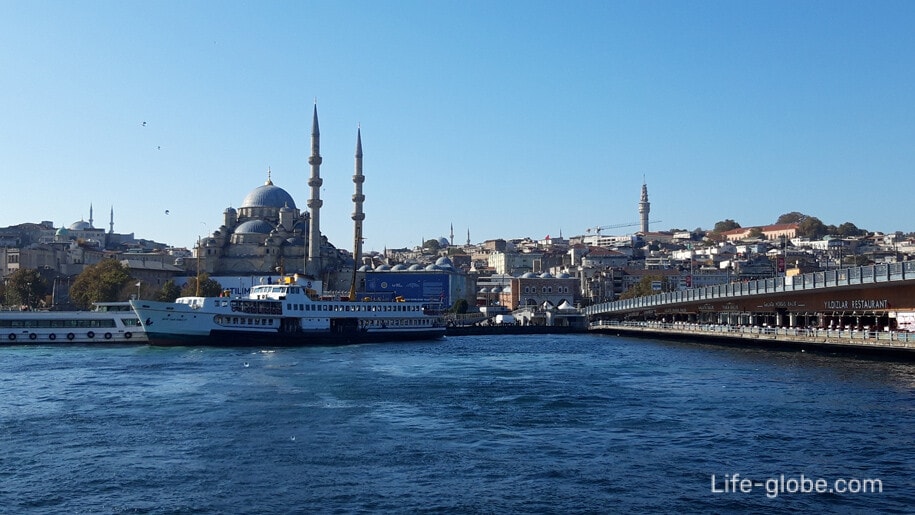 Practical information
Coordinates of Galata Bridge: 41°01'12.0"N 28°58'23.0"E (41.020000, 28.973056).
All accommodation facilities in Istanbul, including in the historical center, on the European and Asian sides of the city, can be viewed and booked here