The market of herbs in Bologna (Mercato delle Erbe) - an indoor food market on a permanent basis and located in the historical center of Bologna.
This market is also known as the Bologna herbal market.
Market delle Erbe although small, but the selection of fresh and quality products happy. The main buyers in the market are locals. On the market are mainly fresh vegetables and fruits, there are also greens, sausages and meat products, cheeses, fish, olives, etc.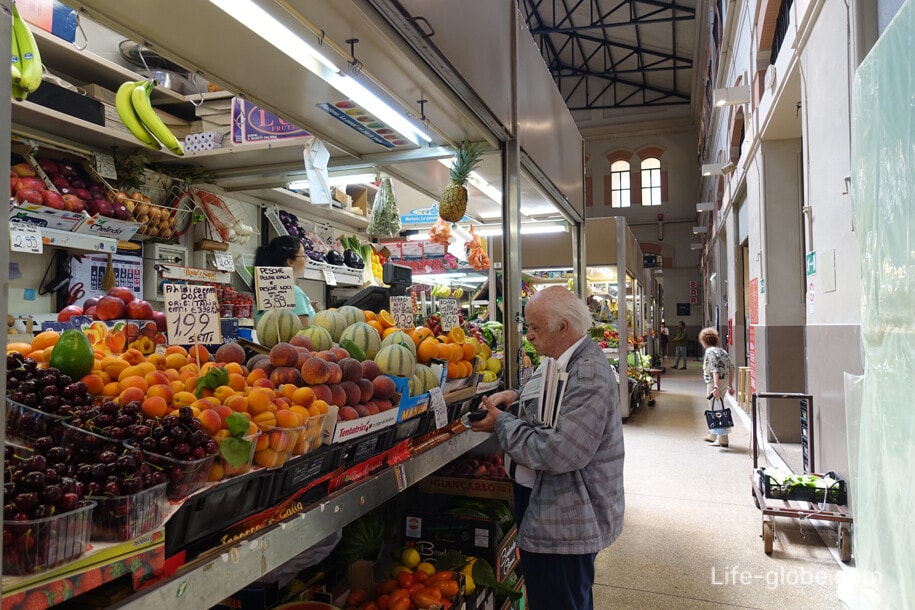 In addition to shelves with products in the market also has cafes, including vegetarian, where you can have a snack or a full meal.
Currently, the market building has a bright façade. Originally it was designed in 1910 by Arturo Carpi and Luigi's Bellucci to host stalls of merchants who had been taken away from Piazza Maggiore. The building was severely damaged by bombing Second world war and then completely rebuilt in 1949.
In 2014, after the restructuring of some parts of the market, the structure of the active restaurants, bars and pizzerias.
Address and opening hours of the market, Mercato Delle Erbe
Address: Via Ugo Bassi, 25, 40121 Bologna
Working time: Monday - Thursday from 7:00 to 24:00; Friday - Saturday from 7:00 to 2:00 PM; Sunday - closed.
Attention! Hours the wound may vary, check before visiting.
All accommodation facilities in Bologna, from budget to luxury, you can view and book here