The amber Pyramid in the village of Yantarny in the Kaliningrad region is a kind of monument and a popular attraction.
The pyramid belongs to the Kaliningrad Amber Combine, its creation in 2012 was timed to coincide with the 65th anniversary of the combine.
The amber pyramid has a height of 3.3 meters. The surface area of the pyramid is 25 square meters. The pyramid is built on the principle of the "Golden Section".
The frame of the pyramid is wooden, and on top it is covered with a thick layer of natural amber. The walls of the pyramid are also covered with amber from the inside. Moreover, this is not a cheap crumb, which is sprinkled with market souvenirs, but a varietal stone suitable for jewelry.
It took more than 700 kilograms of the sunstone to create the pyramid, which, as they say, "attracts good luck" and has a beneficial effect on human health - it "pulls" diseases out of the body.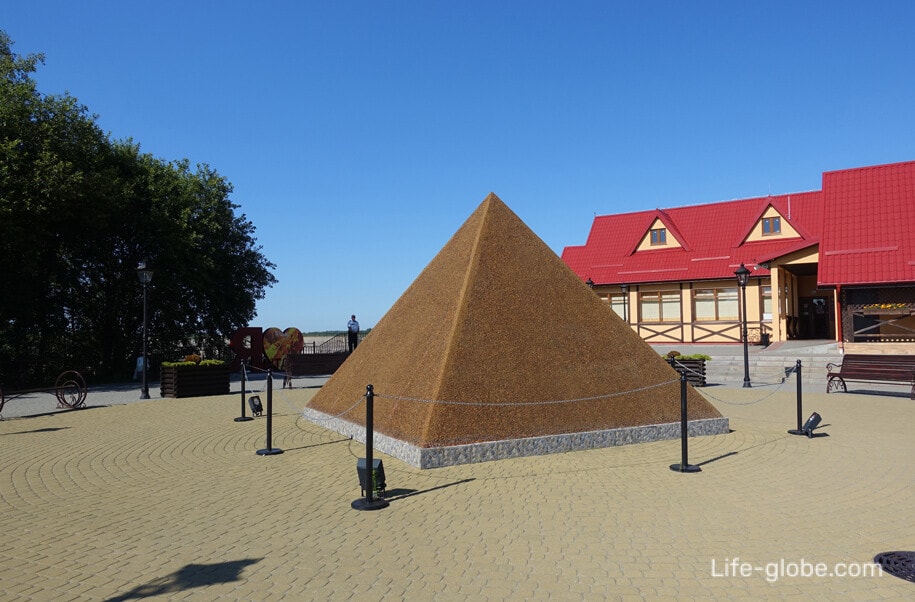 You can enter the Amber Pyramid. The capacity inside the pyramid is up to 12 people. Inside there are benches. And on fine sunny days, the amber walls of the pyramid glow, playing with golden shades. You can also touch a smooth and warm stone, experiencing very pleasant sensations with your palms.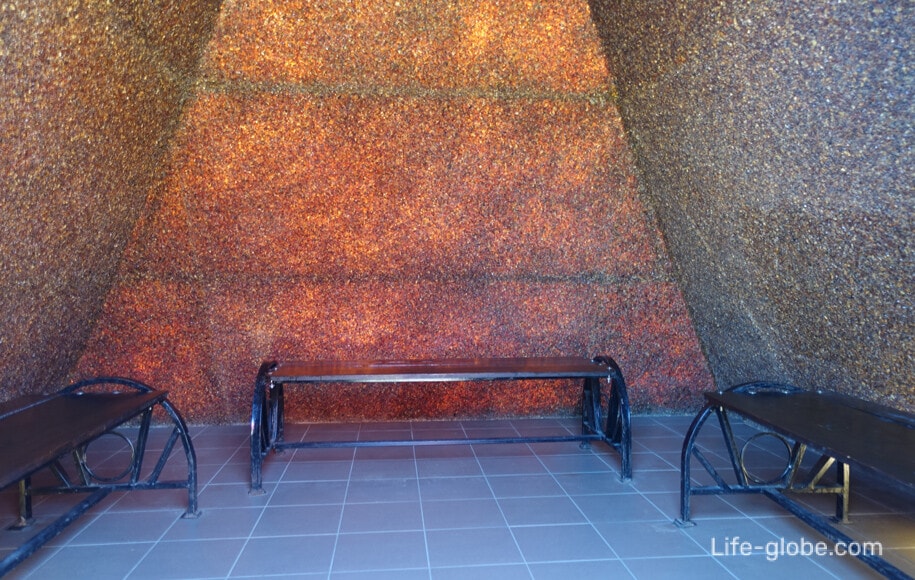 They say, "Amber has a beneficial effect on the human nervous system, its "sunny" color is pleasant to the eyes and calms, and touching a warm smooth surface not only gives pleasure, but also helps to concentrate, gives self-confidence."
Remark! The fact that touching a stone and light stroking of it, especially to such an amount as in the composition of the "Amber Pyramid", brings pleasure and relaxes - in my personal subjective opinion - is true: I wanted to touch the "warmth" of the "Amber Pyramid" again and again.
Practical information
The amber Pyramid is part of the observation deck complex of the operating Primorsky open-pit amber mining facility of the Kaliningrad Amber Combine.
Therefore, in order to see and visit the Amber Pyramid, it is necessary to visit the observation deck complex, while buying tickets to the observation deck of the Primorsky quarry.
In addition to the pyramid and the observation deck, the complex also includes: a landscaped recreation area; a pavilion with a cafe, a trade and exhibition hall and a WC; an observation tower; an Amber Tree; an attraction "Amber Mining"; a mock-up of the entrance to the Anna Mine; a mock-up of the Gallows; some equipment for amber mining.
The complex of the observation deck of the Primorsky quarry of the Amber Combine is located just south-east of the village of Yantarny. Coordinates: 54°51'43"N (54.861992), 19°58'19"E (19.972205).Learn more about the complex of the observation deck of the Amber Combine...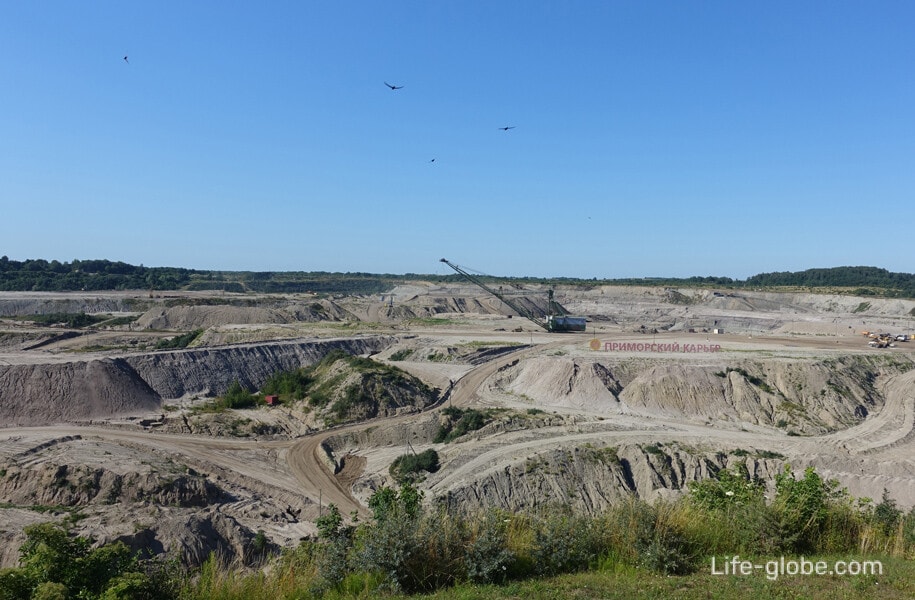 All accommodation facilities in Yantarny, including in the center of the village and near the beaches, can be viewed and booked here