The Amber Castle Museum and Exhibition Complex, opened to the public in 2007, has ancient roots.
According to available data, the museum and exhibition complex is located on the site of a former building that was once part of the Palmniken fortress. Palmniken (Palmenicken) - until 1946, the name of the Prussian settlement, now the village of Yantarny, Kaliningrad region.
During the construction of the castle foundation, boulders were used, delivered from the destroyed by that time fortress of the Teutonic Order of the 14th century to Germau (now the Russian settlement of the Zelenograd district). Subsequently, the castle was reconstructed several times until it turned into the Palmniken estate. In the past, the Palmniken fortress served to protect the coast and amber intrigues.
The complex received the name "Amber Castle" only by the time of its opening.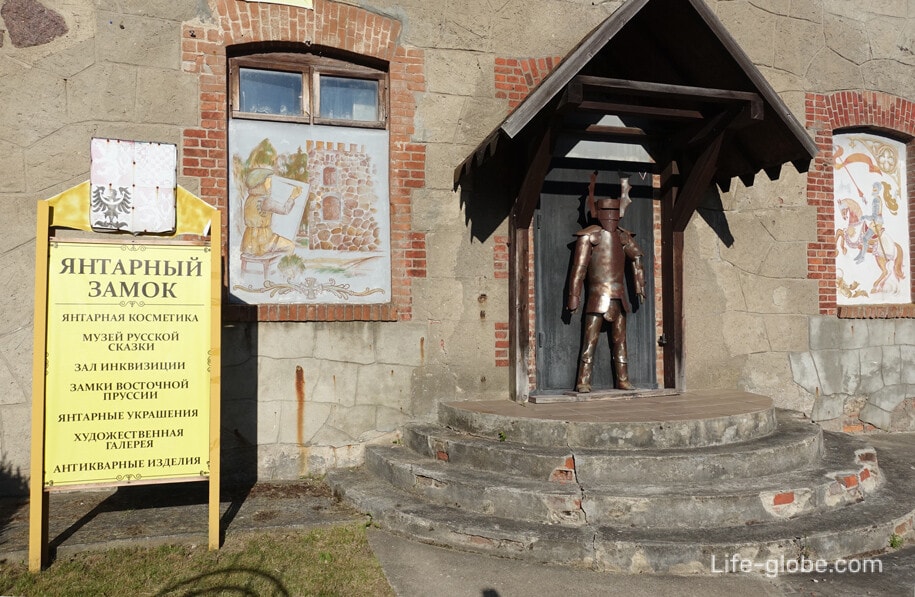 Museum expositions
The museum's expositions are based on a narrative about the history of Palmniken-Amber and amber crafts - from the origin of amber deposits to its extraction and processing.
In the halls of the museum are presented:
- a collection of utensils of Germans who lived in this territory, starting with battle axes and weapons of the ancient Teutons and ending with dishes and household appliances of the first half of the last century;
- photos of the late 19th and early 20th century;
- installation of a torture chamber for workers caught stealing in amber crafts;
- section "Russian fairy tale";
- a section telling about the castles of East Prussia, which were located on the territory of the Kaliningrad region;
- a collection of amber products and information about preparations from the "curative", as many believe, nugget. In the museum there is a model of the pyramid of Cheops, made of amber, as tall as a man.
In addition, the museum has an interactive hall where visitors can observe the processing of amber in existing workshops and try to make something for themselves.
The museum also hosts temporary (rotating) author's exhibitions of artists; creative evenings; concerts of bard and chamber music; amber auctions are arranged.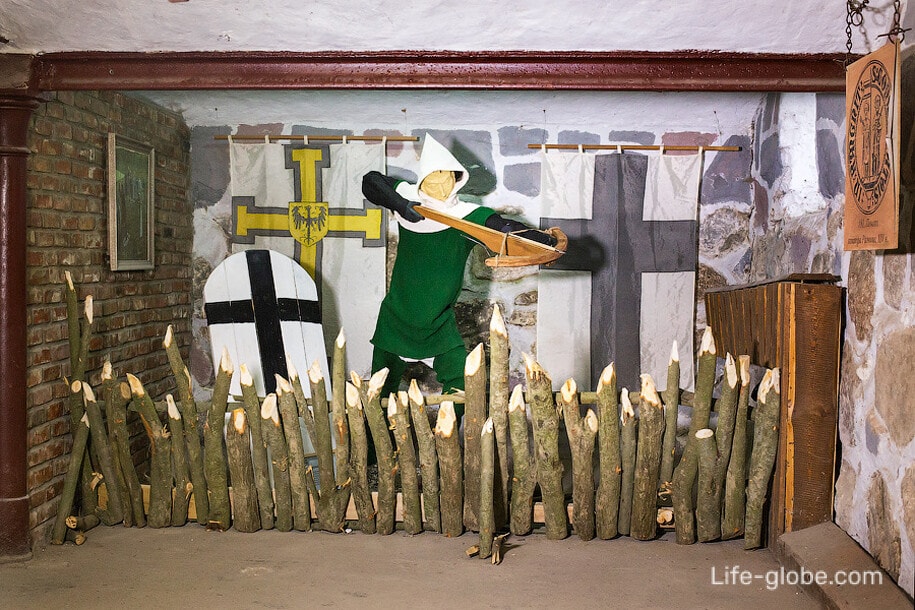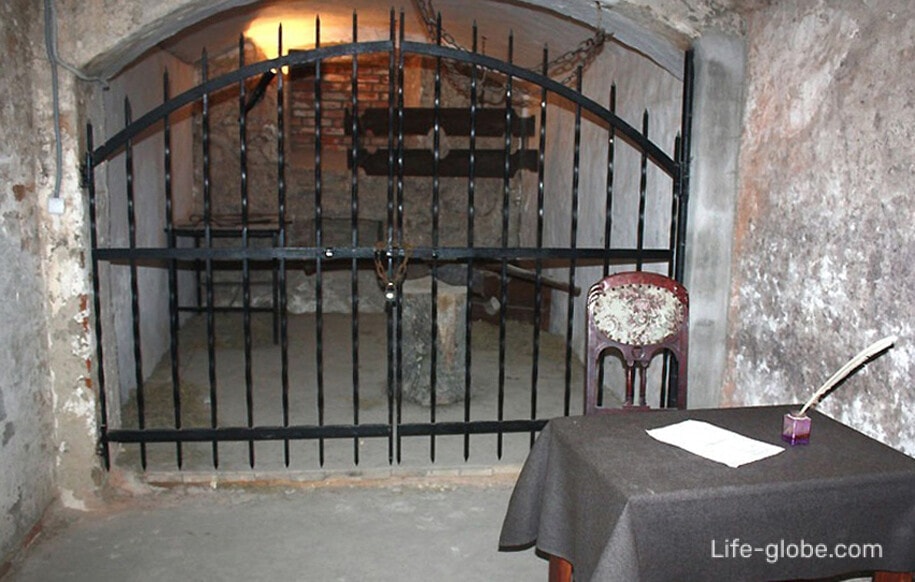 Behind the museum building, on its eastern side, are probably the former stables and carriage house of the Palmniken estate.
Practical information
The museum has a shop selling amber and amber jewelry and amber cosmetics.
The museum and exhibition complex "Yantarny Castle" is located in the center of the village of Yantarny, at the address: Sovetskaya Street, 61a.
Coordinates: 54°52'8"N (54.868943), 19°56'22"E (19.939517).
Opening hours: daily from 9:00 to 18:00.
Entrance fee: 100 rubles.
Attention! The museum's opening hours and ticket prices are subject to change. We recommend that you clarify the information immediately before visiting. Website: amber-castle-amber.
All accommodation facilities in Yantarny, including in the center of the village and near the beaches, can be viewed and booked here