The St. John's Square (the name of the Maltese Pjazza San Ġwann, or Piazza san Giovanni) is a small square located in the heart of the historic part of Valletta.
Currently, it is one of the main areas of Malta. It is to this square that the Roman Catholic Cathedral of St. John, also known as La Valletta (maltese name Kon-Katidral ta' San Ġwann), dedicated to St. John the Baptist, faces the facade.
The cathedral was built by the Order of St. John between 1572 and 1577 by order of the Grand Master Jean de la Kasier as the monastery church of St. John (Konventwali Knisja ta 'San aliwann ).
The Church was designed by Maltese architect Girolamo Cassar. In the 17th century the Cathedral's interior was renovated in Baroque Mattia Preti and other artists. Currently, the interior of the Cathedral is considered one of the finest examples of high Baroque architecture in Europe.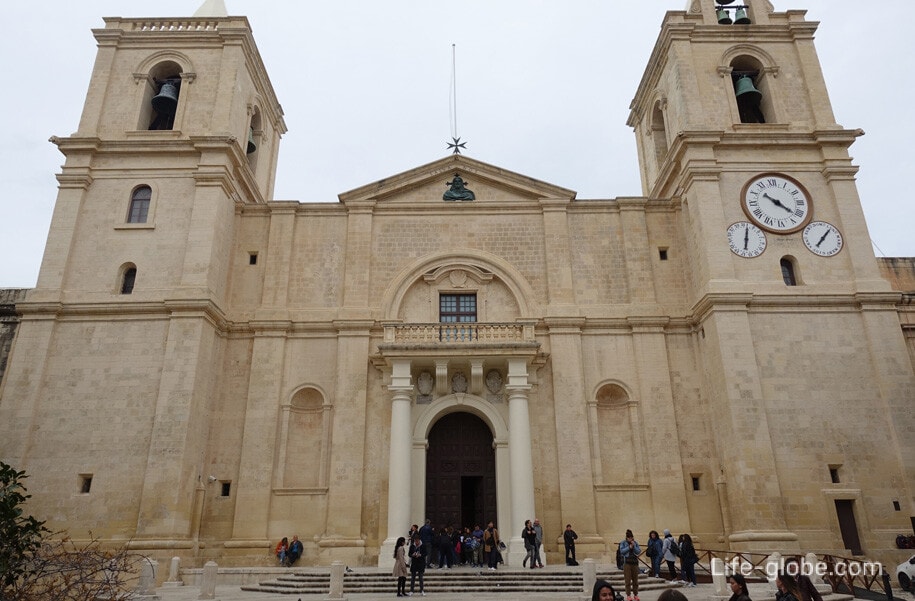 For visitors the entrance to the Cathedral paid (10 Euros). The entrance is from the great siege square in Republic street, with views of the court.
Opening hours of the Cathedral: Monday to Friday from 09:30 to 16:30 PM (last entrance at 16:00) Saturday 09:30 to 12:30 PM (last entrance at 12:00); closed Sundays and national holidays. At the entrance there are queues, we recommend to come in advance.
In the square of St. John, opposite the main entrance to the Cathedral, there are several cafes and a small monument to former Prime Minister of Malta Enrico Mizzi, created in 1964 by Vincent Apapa.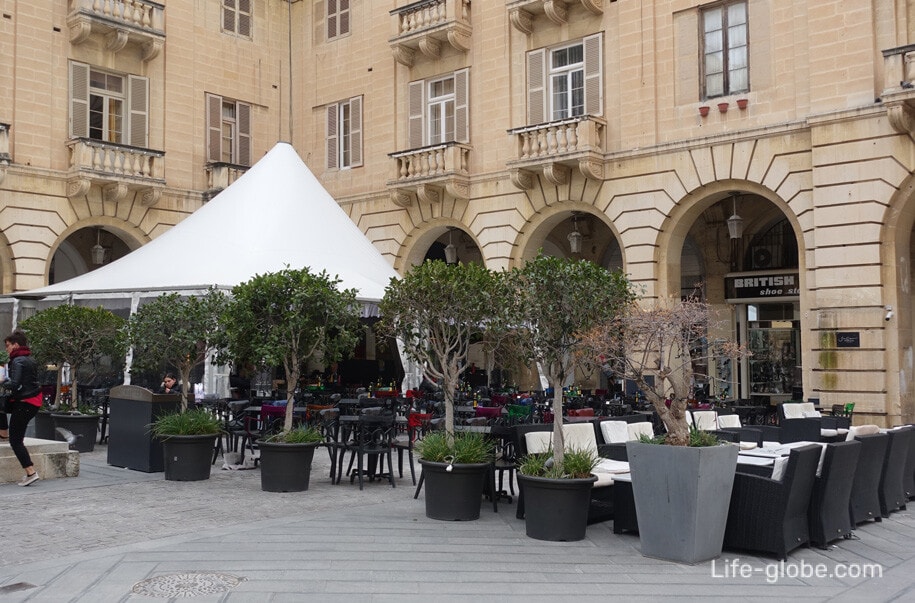 From the area travel tourism trains, where you can enjoy a 30-minute sightseeing tour of Valletta. Tours: Monday to Sunday, every hour from 10:00 to 16:00 hours. Prices: adult ticket € 6; children 4€.
On the north side, St. John's Square is bordered by the main tourist street of Valletta - Republic Street; and from the south - with the shopping street (Merchant Street), along which there are shops, cafes and restaurants.