The Spanish city of Tarragona is good not only for its historical sights and a beach holiday, but also offers some good places to shopping.
Only for shopping to go to Tarragona does not make sense, but to combine a beach holiday, city walks and sightseeing with a visit to the shops will be the most convenient and best option.
Shopping in Tarragona
In the city there are two shopping centers, Central market, large supermarkets, shops of famous Spanish and international brands, as well as small retail outlets and souvenir shops.
Moreover, in Tarragona there are the flagship stores of many popular brands of clothing, shoes and accessories - Zara, Mango, Springfield, Stradivarius, Pull & Bear, Desigual, Massimo Dutti, Oysho, INSIDE, etc.
Shopping centre Park Central (Centre Comercial Parc Central)
Parc Central - the most popular shopping center in Tarragona.
In the Mall, more than 120 commercial premises, which includes brands such as: Bershka, Calzedonia, Desigual, Etam, H&M, INSIDE, Mango, Massimo Dutti, Zara, Tezenis, Marypaz (a Spanish brand of shoes and accessories), etc.
At the Mall, besides the shops, there is Parking, place to stay, a cinema, a public catering area, a kids club and hypermarket Esclat.
Address shopping centre, Park Central in Tarragona: is a shopping center next to Central Park, 500 metres from the bus station and the Rambla Nova, at the following address: Av. Vidal i Barraquer 15-17, 43005 Tarragona (SPAIN).
Official site of the shopping center, where you can find all the necessary information (opening hours, shops, how to get Parking): ccparccentral.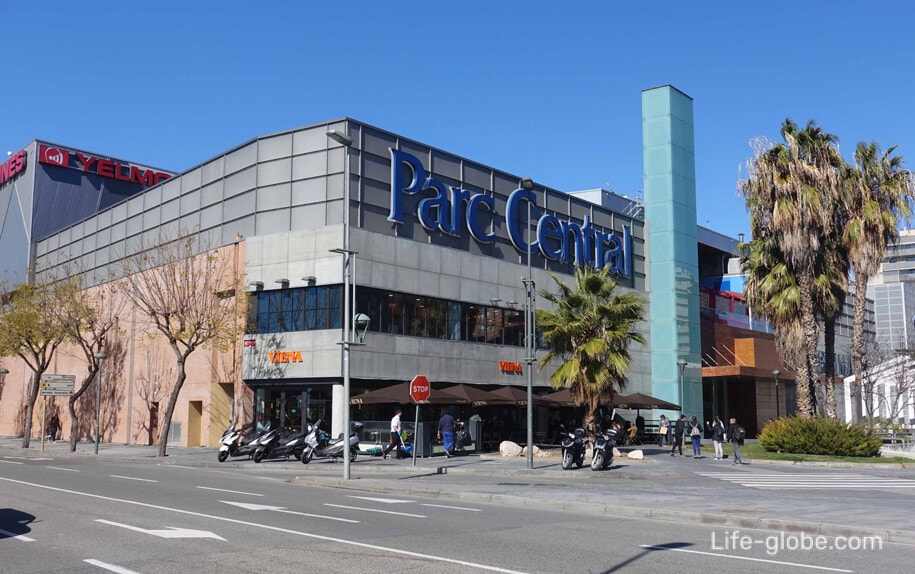 The Department Store El Corte Inglés (El Corte Ingles)
Department store (shopping center) El Corte Ingles - is the second most popular in Tarragona and is a large comprehensive shopping Mall.
El Corte Ingles - the Spanish network of trading houses, a large network of Department stores in Europe, also ranks fourth in size in the world.
In a Department store under one roof a variety of outlets: children goods, sport and leisure, sleep and home appliances and electronics, accessories and jewelry, clothing and shoes, perfumes and cosmetics, stationery etc.
Address of the Department store El Corte Ingles in TarragonaRambla del President Lluís Companys, 7 (ZIP: 43005) Tarragona, Catalonia, 400 metres from the bus station of Tarragona.
Store website: elcorteingles.
Shopping street in Tarragona
Nova Rambla (Rambla Nova)
Rambla Nova or the New Rambla, the Central axis of the Tarragona Avenue, crossing the modern city of Tarragona from the South-East to North-West and is perhaps the most famous and one of the most popular streets in the center of Tarragona.
In addition to the attractions of the street also known as main (and only) shopping in Tarragona.
Along the street are many shops, from jewelry and Souvenirs, to famous Spanish and world brands of clothes and shoes INSIDE, Springfield, ROBA, Oysho, Calzedonia, Massimo Dutti, Shoe shop Calzados Lares S. L., shop sports apparel Foot on Mars, a gift shop, ALE-HOP, etc. read More about the Rambla Nova in Tarragona...
Old town
In the heart of the historic part of the city - the old town of Tarragona or quarter Part Alta, also has souvenir shops, jewellery and small shops. However, for the most part, in the old town sell Souvenirs, jewelry, leather goods (bags, belts, etc.) and other goods, clothing and shoes here are a few.
The main shopping street of the old part of Tarragona is the Major street (Carrer Major), which connects Cathedral of Tarragona with the place de La Font. Can be attractive and nearby streets. Read more about old town of Tarragona...
Central market of Tarragona (Mercat Central de Tarragona)
Mercat Central de Tarragona - one of the main places for going for groceries in the city centre.
On the market large selection of food, including fresh meat, poultry, cooked meats and prepared foods, fresh fish and seafood, greens, fruits and vegetables, eggs, nuts, ham, cheese, olives and so on.
Also in the market there is a bakery departments with ready-made food and typical for the markets of Spain, bars where you can eat and drink a variety of drinks. And on the ground floor is a large supermarket Mercadona, the largest supermarket chain in Spain.
Address Central market in Marbella: close to La Rambla Nova, the Corsini square (Plaça de Corsini, 43001 Tarragona, Spain). Read more about the Central market in Marbella...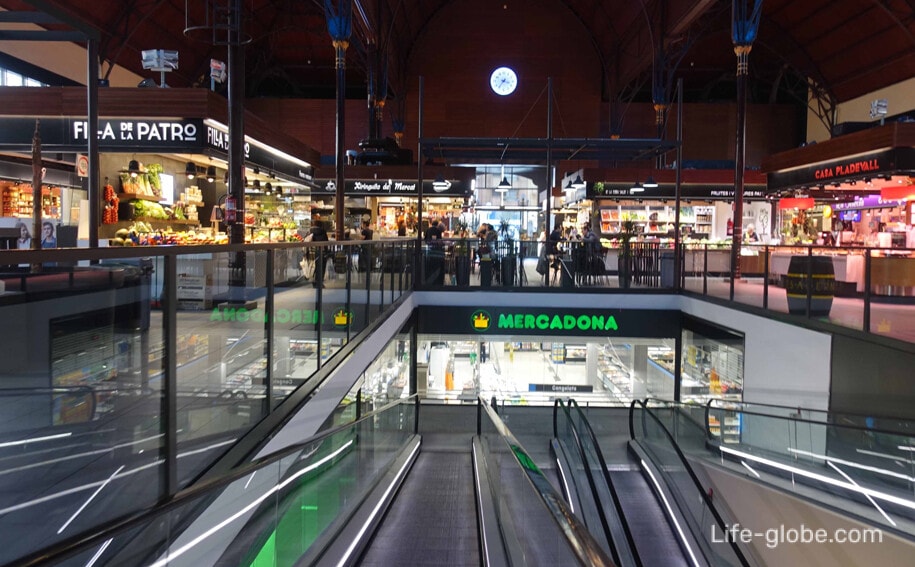 Other shops and shopping in Tarragona
In addition to listed in this article, in Tarragona also presents and other small shops, fruit and vegetable points and supermarkets.
Those are concentrated in the streets between the Rambla Nova and the seaport of Tarragona.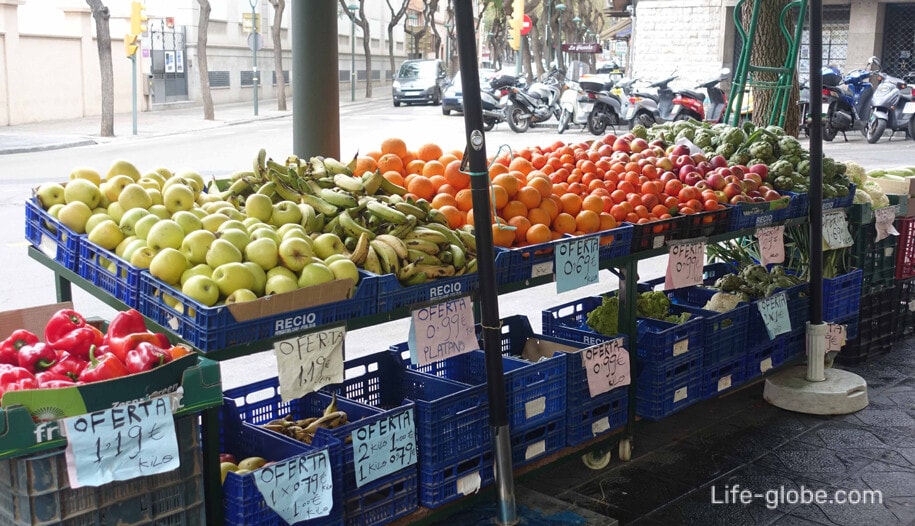 The town has several supermarkets Spar (Spar). Large supermarket Evrospar (Eurospar) is located at Carrer de Jordi Torres, 1, 43005 Tarragona, Spain. Website: spar.
Shopping in the area of Tarragona (Reus)
Shopping enthusiasts can visit the town of Reus, where there are two large shopping malls: Passeig Comercial El Pallol and La Fira Centre Comercial, which presents the main Spanish and international brands, as well as a wide choice of entertainment and restaurants.
Plus, in the centre of Reus, as in the centre of Tarragona, you will find shops world-wide, Spanish brands of clothes, shoes and accessories.