Sestri Levante Harbor - small port (marina), located in the southeastern part of the Bay of Fairytales, near the rocky coast of the Peninsula of Sestri Levante.
From the city center side, a promenade leads to the harbor, which also runs along the port and is one of the most popular places for walking and recreation in Sestri Levante.
Near the port there are several restaurants and cafes, there are parking spaces.
Small yachts and boats are moored in the port, there is a yacht club, boat rental, foraneo pier (Molo Foraneo) and a Shrine.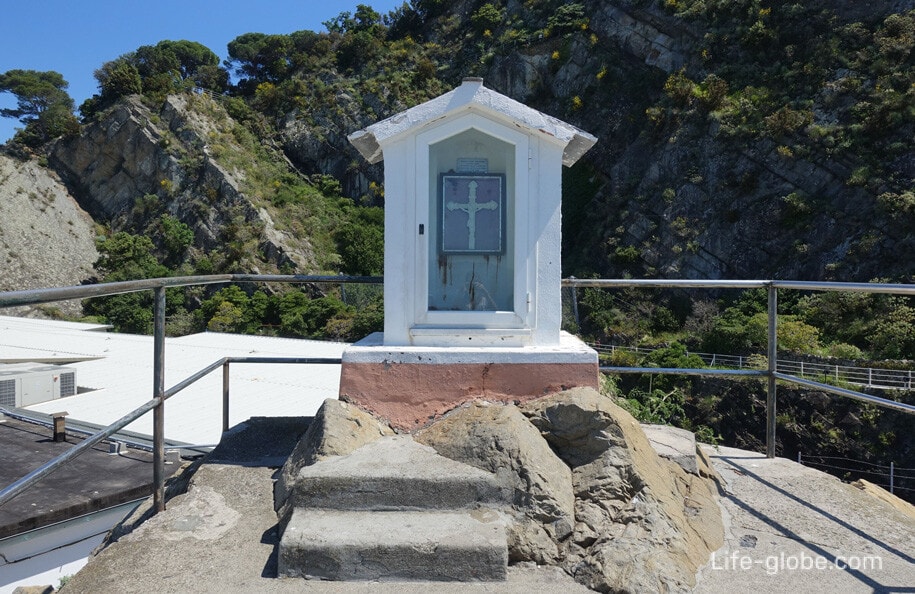 From the harbor side there are picturesque views of the Bay of Tales (Baia delle Favole).
From the port you can take boat trips to the resort towns of Santa Margherita Ligure and Rapallo, the national Park Cinque Terre or visit the famous Portofino.
On the West side of the port there is a private beach, nestled among the rocky shores of the Peninsula, equipped with slopes into the sea and all necessary infrastructure.
The beach has a so-called natural pool - a felled space in the rocks where the sea water flows.
The beach refers to the 4 star hotel Grand Hotel Dei Castelli, islocated in a historic building Villa Gualino which on the hill among extensive gardens. From the hotel to the beach and the port are down the Elevator. Link to the hotel