Quarto, full name Quarto dei Mille - residential area, part of a Large Genoa and is located in the Eastern part of the coast of the city.
Initially it was an Autonomous municipality, in 1926, included in the Large Genoa and now an Eastern suburb.
Originally the official name of the district was Quarto al Mare (Quarto al Mare), but in 1911 it was changed in honor of the expedition of "the Thousand," which began in this place, when a thousand volunteers under the command of Giuseppe Garibaldi left for the night of 5 to 6 may from Quarto to Sicily, to support the outbreak on the island uprising and the overthrow of the Bourbons.
In the Western part of the coast district, marine waters, a monument of the "Expedition of the thousand" in honor of the event.
Is the area of Quarto in 7-8 km from the historic centre of Genoa (old port), between the district Sturla (Western side coast) and the district Quinto (on the East side of the coast).
Quarto is one of the biggest district of the suburbs of Genoa and attracts the attention of beaches, clear sea water, the presence of cafes, restaurants and accommodation facilities.
The Beaches Of Quarto, Genoa
The length of Quarto, along the sea line is 2.6 kilometers, while a large part of the district spreads inland.
Quarto coast indented with bays, surrounded by rocky and rocky formations. On beaches large dense gray sand, pebbles of various sizes, also there are rocky and concrete parts of the coast, which are equipped with ramps into the sea.
Sea water is clean, depth comes rather abruptly.
There are free stretches of beaches, and there are those which are paid beach clubs (Bangui) with all necessary infrastructure beach. Not uncommon on the beaches - beach cafe-bars.
Along the coast Quarto, above the beaches and sea are passing by the road and the pavement.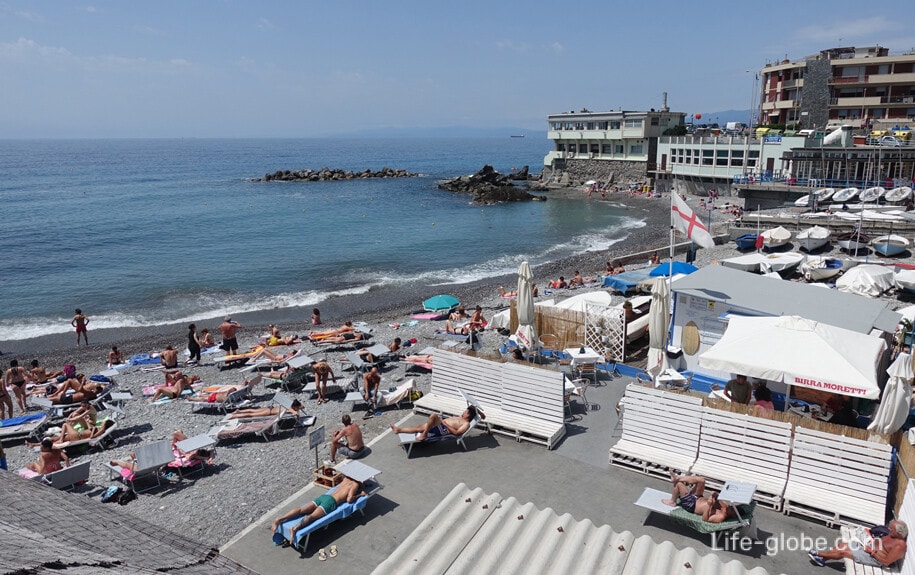 Attractions Quarto, Genoa
A monument in honor of Garibaldi and his expedition of the thousand.
In the area of Quarto is remarkable: religious architecture (Church and parish), the Villa, the structure of which originates from the 14th century, as well as Golf club CUS Genova Golf Academy and a small children's amusement Park Magic Zena.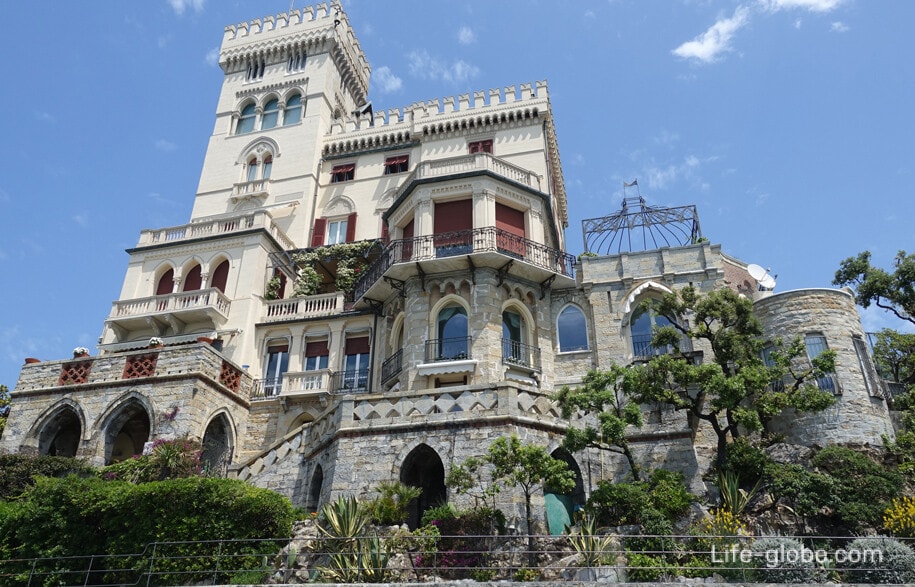 District Quarto on the map
Where to stay in the area of Quarto near beaches
The 3-star Iris hotel offers free Parking and rooms with air conditioning, an LCD TV, Minibar and private bathroom.
In some room rates includes continental Breakfast buffet. Link to the hotel
The accommodation LeoMar with free Wi-Fi, air conditioning, garden access, kitchen with microwave, a Seating area with a sofa, a flat-screen TV, a washing machine and a bathroom with a bidet. Link to the holiday home
Casa dello Zio with sun terrace and sea views, free Wi-Fi and a shared kitchen.
The rooms have bathroom and TV. Some rooms have a balcony. Link to guest house
All accommodation in Genoa, including in the area of Quarto, it is possible to look and book here