Puerto Portals is a Marina located in the resort town of Portals nous, in the municipality of Calvia in the southwestern part of Mallorca, 11 kilometres from the centre of island's capital, Palma.
Puerto Portals Marina, opened in 1986, is recognized as one of the most prestigious in the Mediterranean, as well as elite businessmen, celebrities, social figures and members of the Spanish Royal family when they visit the summer residence of the Spanish Marivent (Palacio de Marivent), located in Cala Major (Cala Mayor) of the city of Palma de Mallorca.
The harbour of Puerto Portals is a complex consisting of: 650 places for mooring vessels with a length of from 8 to 60 meters, as well as from public access and use, such as quay promenade, commercial area with shops, boutiques and jewellery shops, sailing school, marine companies and real estate Agency cafes and restaurants, areas for walking and residential apartments.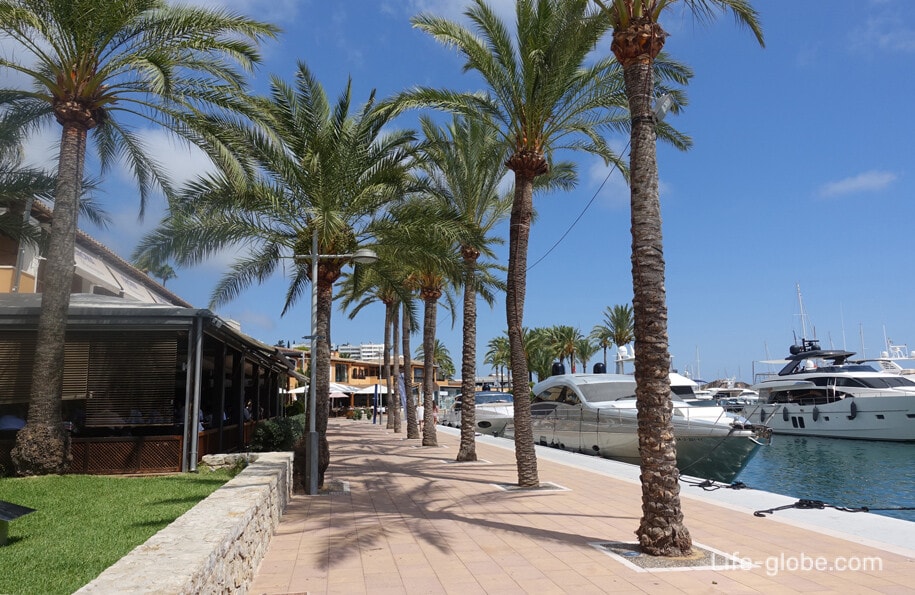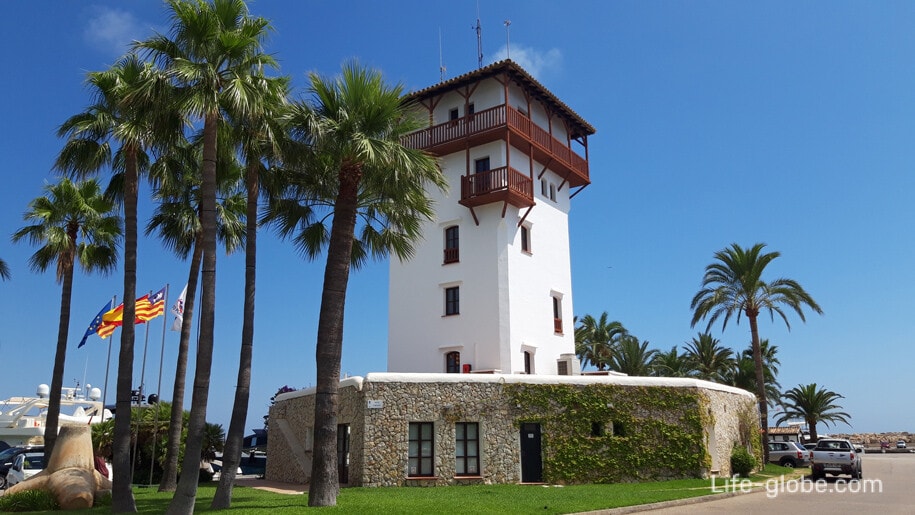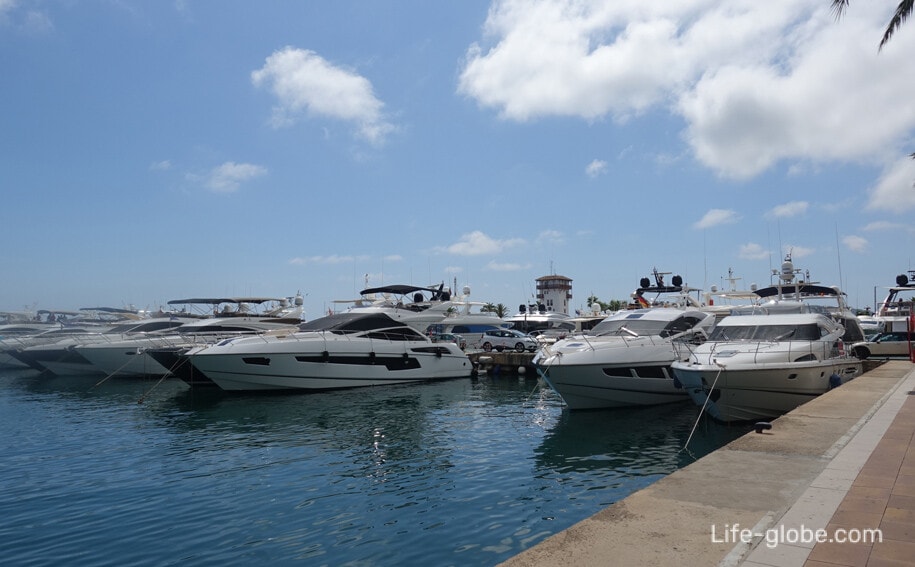 The complex of Puerto Portals you can stay in the apartment in Puerto Portalswith round-the-clock reception, swimming pool, free Wi-Fi, a restaurant and a garden.
In apartment: air conditioning, 2 bedrooms, a flat-screen satellite TV, a kitchen with a dishwasher and a microwave, a washing machine and 2 bathrooms with shower. The link apartments

The Marina of Puerto Portals is located between the beach areas: the Central beach of Portals nous - S'Oratori (Playa S'Oratori) and the beaches of Punta Portals (Playa Punta Portals) and Costa den Blanes (Playa de Costa den Blanes).
Address complex Puerto Portals: Edificio de Capitanía, 07181 Portals Nous, Calvià, Mallorca.
Website Puerto Portals: puertoportals
How to reach the property of Puerto Portals and the city of Portals nous: taxi; car; bus from Palma No. 104 and 107, from the airport № A11.
The Marina of Puerto Portals on the map
Where to stay near the Marina of Puerto Portals
All accommodation in Portal nous, including near the Marina of Puerto Portals and in the surrounding area, you can view and book here