The history hall of the resort of Raushen - Svetlogorsk and the exhibition hall are included in the list of museums in Svetlogorsk.
The hall is also known as the "Museum of the City".
The halls are located in the tourist information center of Svetlogorsk, at the address: Karl Marx Street, 7A.
Hall of the history of the resort of Raushen - Svetlogorsk
The collection of the history hall of Raushen - Svetlogorsk reflects the past and present of the resort, and also tells about the tourist attractiveness of the city in different periods, starting from the official opening of the resort of East Prussia in 1820 and before the establishment of the resort of Svetlogorsk, as well as the production of amber cosmetics.
The small-sized hall of the history of the resort of Raushen (or the hall of the history of tourism of Svetlogorsk) presents: archives, photographs, documents, books, magazines, coins and paper banknotes.
In addition, in the hall you can see the first guidebooks and household items of Raushen vacationers of the late 19th - early 20th centuries (dishes, ceramics, household appliances, utensils, etc.), get acquainted with information about famous people who glorified the resort, and learn about the tourist potential of modern Svetlogorsk.
The central place in the history hall of the resort is occupied by the layout of the central part of the city of Svetlogorsk with the drawing of the main investment objects. The scale of the layout is 1:1500. Contractor LLC "GlavRemStroy", 2008.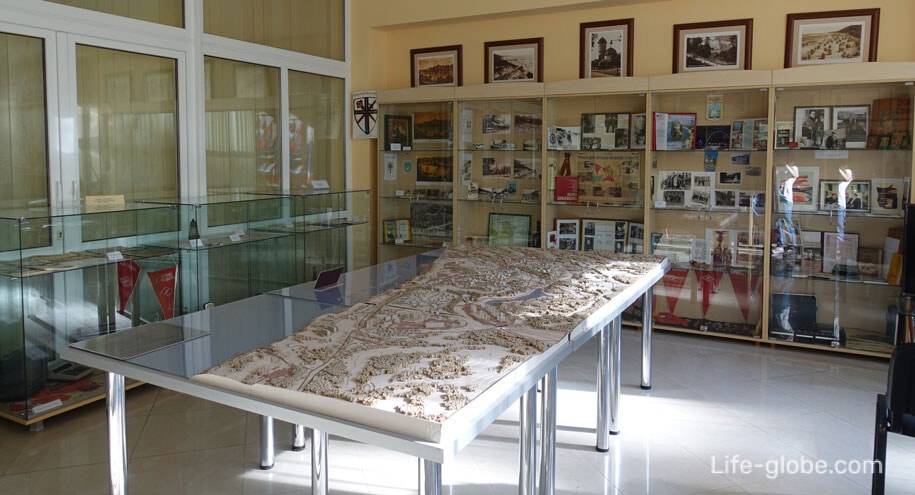 Exhibition hall
The second small room is the exhibition hall, which is a space for art and photo exhibitions.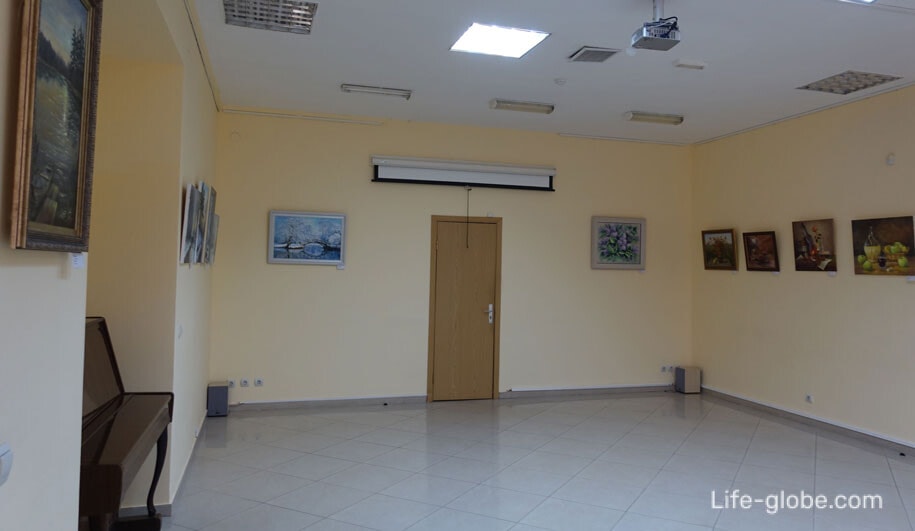 Entrance to the halls of the museum is free. If desired, you can book an excursion for a fee: adults - 50 rubles, children under 12 years - 30 rubles, children under 7 years - free of charge (if there is a group of at least 5 people).
In addition to the museum exhibition halls, the tourist information center offers: tourist information, brochures and leaflets, routes and maps of Svetlogorsk, souvenirs, tickets for concerts and performances, a conference hall and bicycle rental.