Modernist Cemetery in Lloret de Mar (Cementiri Modernista) is a unique example of heritage "Indianos" - those local residents who left for Cuba or the West Indies to work and richer, he returned, bringing with them the "non-native architecture."
The project of the cemetery was developed in the late 19th century. The initiators of the reform have become wealthy citizens, many of whom worked and prospered in America, or as a result of trade with overseas countries.
Wealthy citizens, who were also called "Indians" after returning home wanted to demonstrate their social and economic situation, thus they began to build a splendid house in Lloret, which showed their wealth and allowed them to live in luxury in this world. In addition, their orders were erected magnificent mausoleums, which were to provide them a luxurious life and in the afterlife.
The majority of sculptural gravestones and mausoleums, now representing architectural and historical interest because they are striking examples of "indiano" and provide an opportunity to meet with the funeral art of the modern age belong to the 20th century.
In the creation of sculptures and mausoleums of the cemetery was attended by many famous architects and sculptors of those times, as well as the students of the school of gaudí.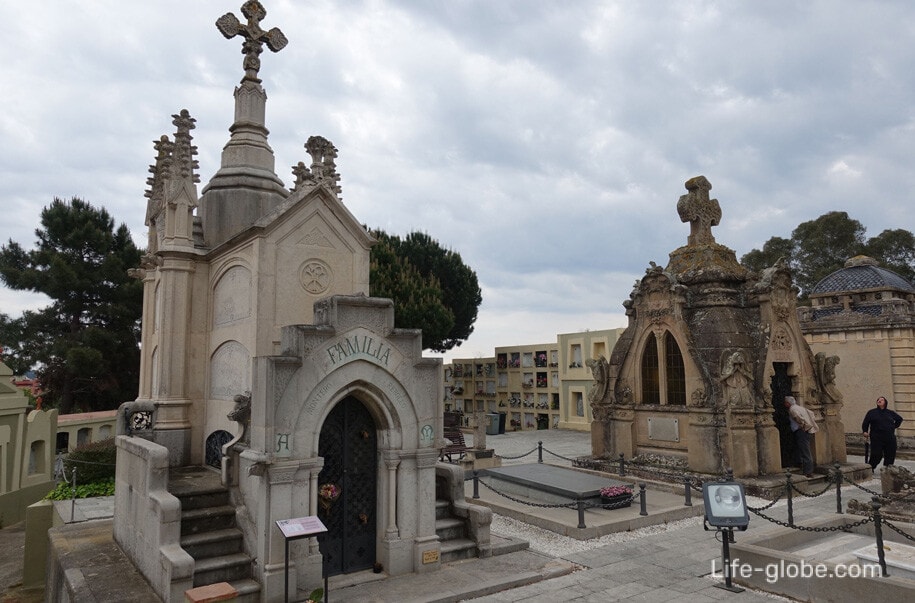 The most beautiful gravestones placed along the Central alley of the cemetery leading to the chapel of 1899.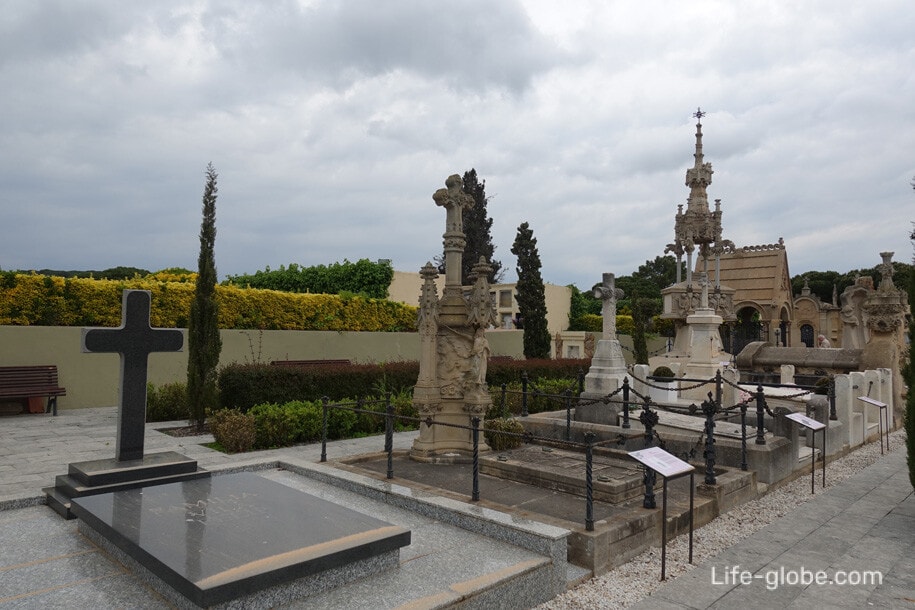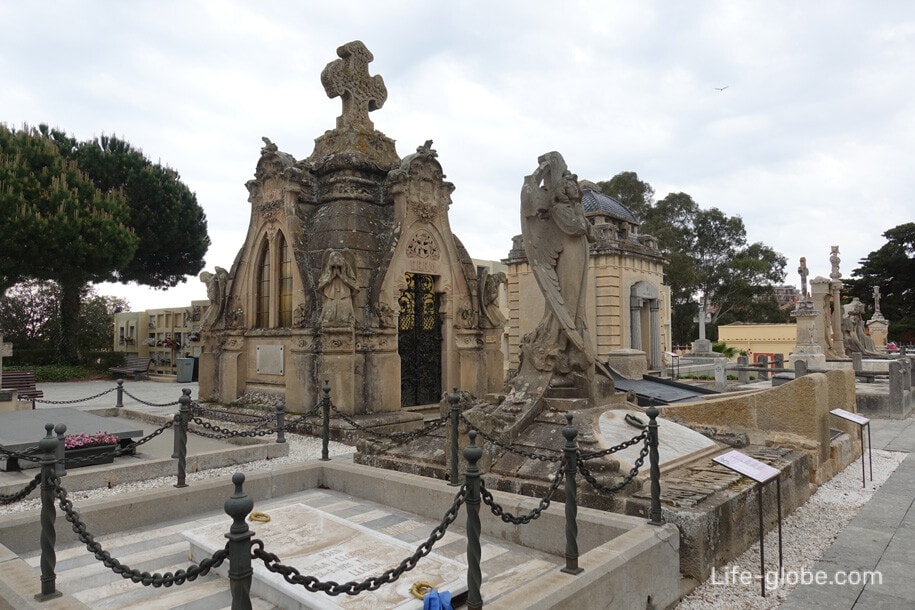 In the cemetery of Lloret, in addition to outstanding gravestones, there are also more modern and modest stacked tombs, consisting of individual cells, some of which represent family crypts.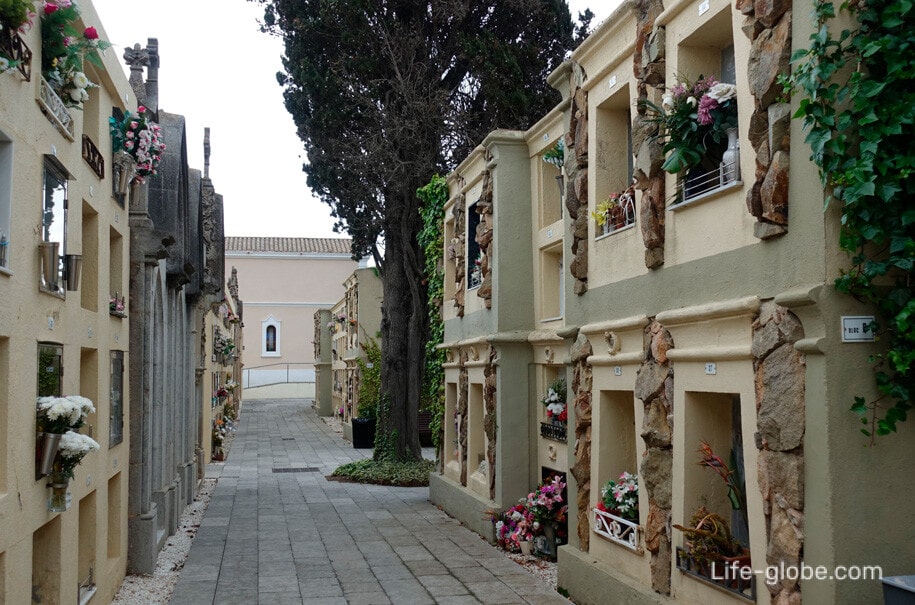 The entrance to the cemetery is free. Opening hours: November to March - 08:00 to 18:00; April to October - 08:00 to 20:00 hours.
An example of "indiano" architecture in Lloret are also: the house-Museum of the Font (Casa Font or Can Comadran), located in the heart of the old part of the city and buildings located on both sides of the Boulevard Verdaguer, near the Central beach of Lloret.