Lower Barrakka Gardens or just lower Barracca (the Maltese name Il-Barrakka t'Isfel) is a city Park and recreation area located in the city of Valletta on the island of Malta, near Fort St Elmo.
The gardens are twinned with the more popular and well-known Upper Barrakka Gardens, also located in Valletta.
Lower Barrakka Gardens was built on the Bastion of St. Christophe in the 19th century.
The Park is equipped with walkways, places for relaxation, there is a small fountain.
The main decoration of gardens are:
- a monument to the British Admiral who was the first civil Commissioner of Malta, sir Alexander ball (Il-Monument ta' Sir Alexander Ball), stands out for its forms a neoclassical ancient Greek temple. The monument was built in 1810;
- statue Enei Hugo Attardi. Hugo Attardi (March 12, 1923 in Sori - July 20, 2006 in Rome) was an Italian painter, sculptor and writer;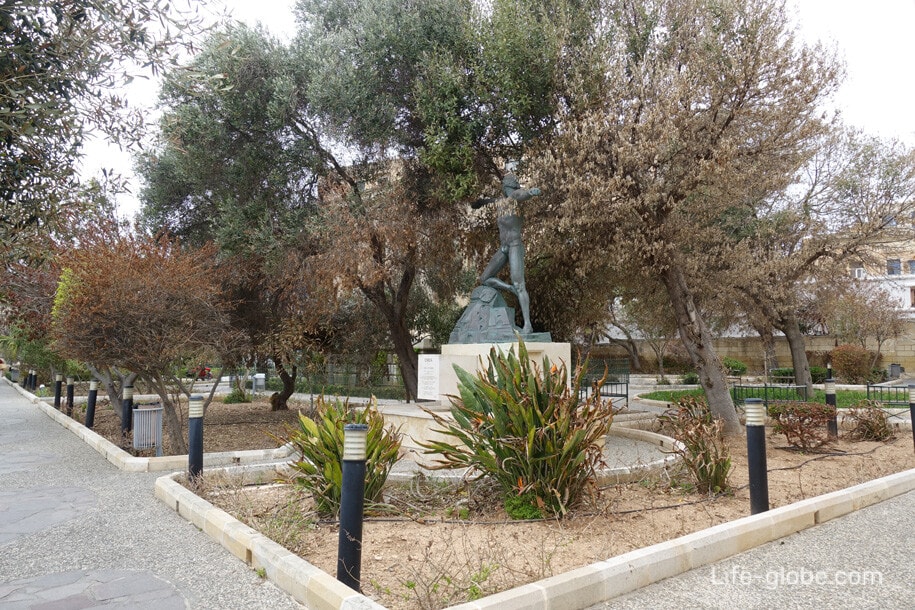 - terraced arches garden, which houses a number of plaques dedicated, in particular, the Hungarian revolution of 1956, Prague spring, Giuseppe Garibaldi and the 50th anniversary of the European Union.
Lower Barrakka Gardens - one of the highest points of Valletta. Due to its location, the Park attracts visitors primarily because of the terraced gardens offer panoramic views of the entrance to the Grand Harbour, including the Three cities (Birgu / Vittoriosa, Bormla and of Senglea), as well as Fort Ricasoli, embankment, breakwater and part of the Maltese shipyards.
From the gardens you can see the memorial bell Sieg var, which is a war memorial Bell of siege (monument to the unknown soldier), which also offers panoramic views of the surrounding countryside.
The memorial was opened by Queen Elizabeth II in 1992 in honor of the fiftieth anniversary of when Malta was awarded the George cross. Read more about memorial...