The Marina beach or Peninsula beach, also known as the beach Limassol Marina (Limassol Marina beach) or the beach port Limassol is the most Western, the most pretentious and "expensive" beach of Limassol city.
The beach Marina Limassol on the West side of the Marina (harbour) of Limassol, near the villas Peninsula (Limassol Marina Peninsula Villas).
Peninsula villas - exclusive luxury Villa, part of complex of Limassol Marina offers apartments, duplexes and villas with private berths or direct access to the Marina beach.
The Marina beach in Limassol
Marina beach is a small artificial beach. On the beach is fine sand light Golden color.
Sunset in the sea is sandy and shallow, depth is gradual. On both sides of the beach is fenced off by stone breakwaters.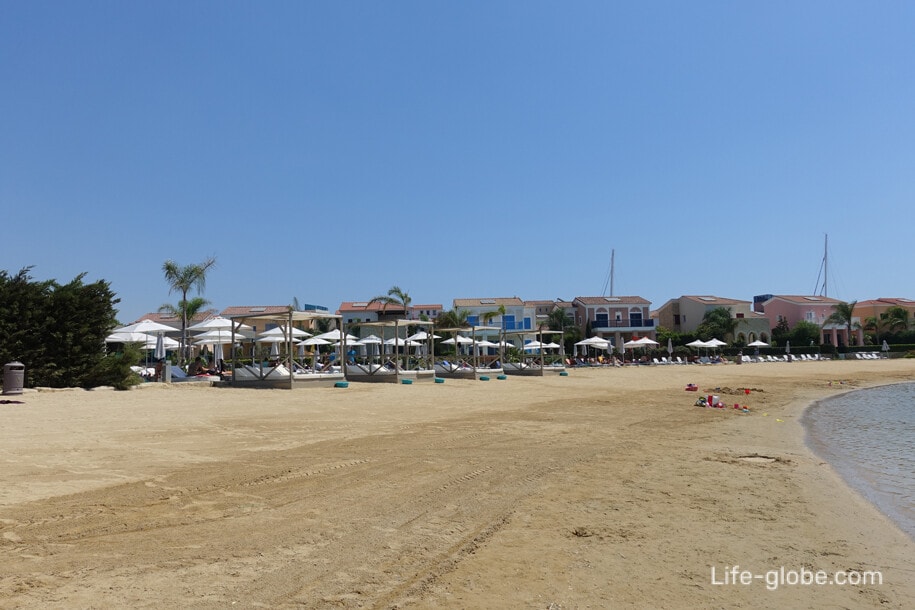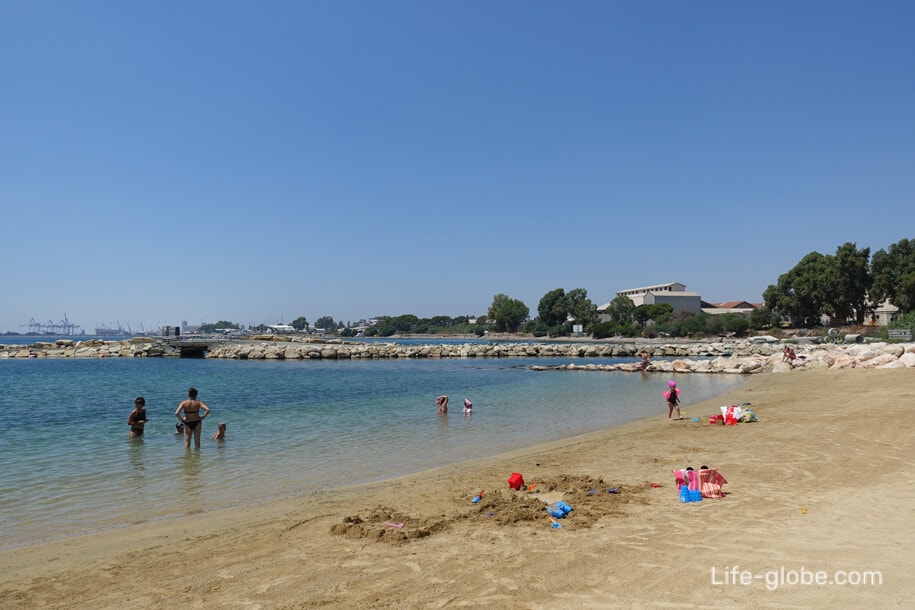 At sandy lane beach - well maintained green area where there are sun loungers and parasols. The usual sunbed and umbrella from the sun from € 2.50.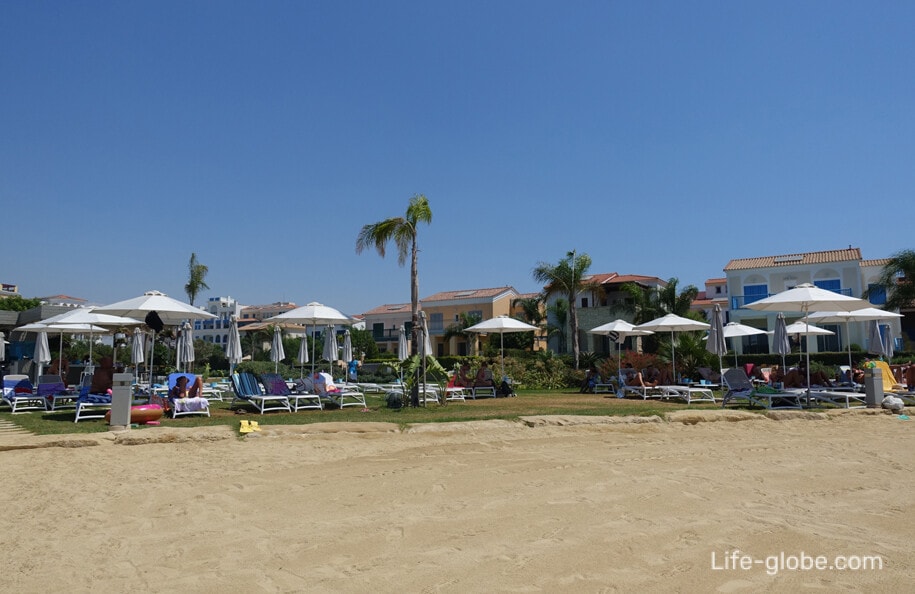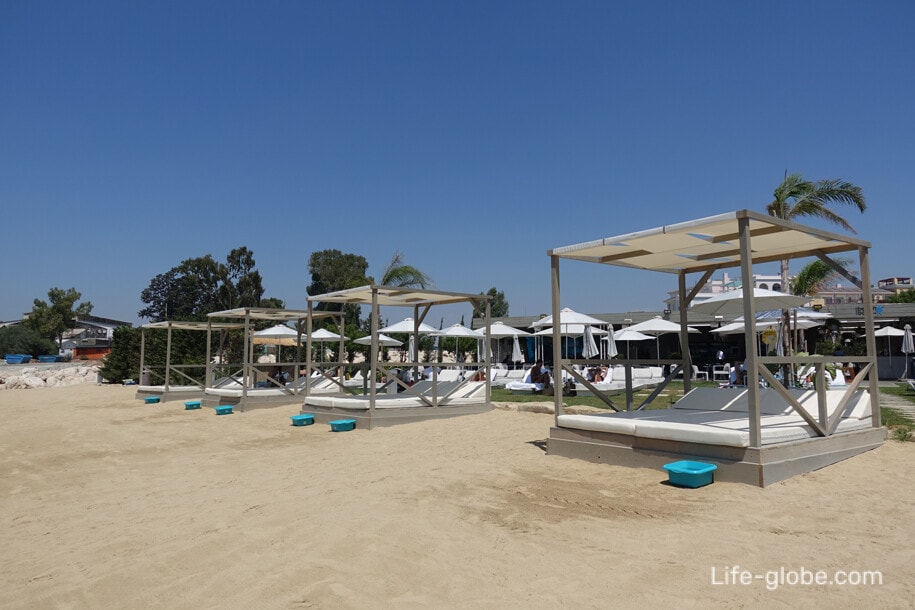 Also on the beach there is a toilet and showers, but the water and beach activities you will not find here. The beach was created for quiet and respectable rest.
On the landscaped green area is a bar and restaurant Marina Beach Bar
For lovers of something unusual near the beach in Limassol Marina, you can stay on the moored boat Alcyon Blue. The yacht has air conditioning and a kitchenette, flat-screen TV, a PS3, an iPod dock, a computer and barbecue facilities. It offers free Bicycle rental. The reference to "hotel boat"...
The Complex of Limassol Marina
Limassol Marina - a residential complex, in which, in addition to villas and apartments include a Spa and fitness club, restaurants and boutiques, the harbour is for the most expensive and luxury yachts, recreational areas, a small Central square with a fountain and a beach.
Currently, the Limassol Marina is considered to be conditionally yacht hotel-resort designed for the residents and guests of villas and apartments. However, the entrance to the beach and part of the complex public, with the exception of the surrounding areas themselves villas and residences as well as marinas. Read more about the port of Limassol...
Scheme of a complex Limassol Marina
Conclusions about the Marina beach
Subjective opinion, fully rely on it not worth it!
Beautiful, well maintained, - pompous. In this place you can relax under the shade of the umbrella, enjoy a drink at the restaurant near the beach to spend the day in a relaxing atmosphere with a loved one.
But, the whole swimming in the sea water is unlikely to work - too small, too claustrophobic and too close to the yacht Marina. For a comfortable the sea baths in the district of Limassol there are far more suitable places, it is necessary only to move away from the city centre in an easterly direction along the coast (for example, the areas of Germasogeia, Agios Tychonas, etc.).