Liberty square (Hungarian name: Szabadsag ter) - a public space - one of the main and biggest squares in Budapest.
Freedom square is located on the pest side, in the tourist part of the city.
The area was established as a space in 1897, after the demolition of a large complex of barracks Neugebaude (Neugebäude), which the Austrian authorities used as a prison and where in 1849 the Earl was executed and the first Prime Minister of a parliamentary government of Hungary, Lajos Batthyany.
Liberty square has a rectangular shape that is elongated in the direction North-South, and its center is a square with a fountain, Seating areas, pedestrian areas and children's Playground. Also on the square are monuments and monuments, including the monument to the U.S. General Harry hill Bandholtz.
In the southern part of the square is notable for the monument to the Victims of the German occupation (A nemet megszallas aldozatainak emlekműve), triggered fierce debate and protests about the causes and circumstances of its creation and construction.
The monument was created by Hungarian sculptor Peter Raab Parkanyi installed in July 2014 and is a sculpture erected in memory of the people, death or deportation of which were associated with the German occupation of Hungary in 1944.
The Central sculpture of the monument stands the Archangel Gabriel (patron of Hungary), standing on a ribbed pedestal. In the right hand the Archangel holds a small ball with a cross (Apple) which is about to hit the eagle, towering over the sculpture, symbolizing Nazi Germany.
Near the monument is an interactive fountain.
The most visited place in Liberty square is the monument to Soviet soldiers (Soviet Heroic monument / Szovjet hősi emlekmű) - a monument to Soviet army soldiers who fell during the liberation of Budapest from the Nazis, located in the Northern part of the square.
The monument was designed by károly antal (1946).
Around Freedom square are historic buildings, among which are:
- the building of the Hungarian national Bank, designed by Ignatz Alpari and built in the years 1902-1905;
- the former home of the Budapest stock exchange (until 1948), designed by Ignatz Alpari and built in the years 1897-1907. Later the building housed the TV and radio company;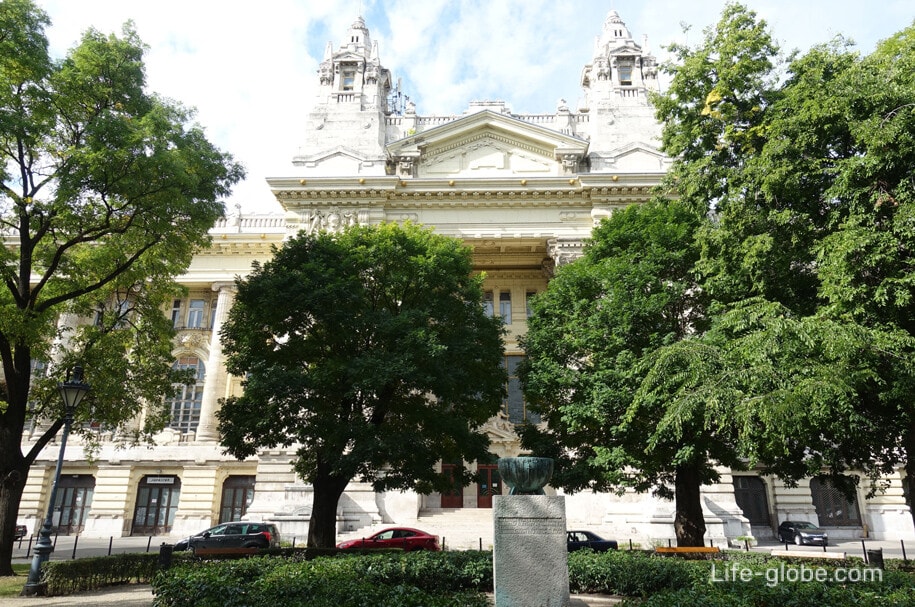 - the Embassy of the United States of America, the former Swabian house - now a residential building, a former Palace of the Adriatic shipping line (built in 1903 by Arthur Manicom) - now a dwelling house, and other architecturally noteworthy residential and office buildings.
Where to stay near Freedom square in Budapest
4-star accommodation with a Wellness centre, free Wi-Fi, a restaurant and a rooftop terrace with panoramic views of Budapest.
Room rates include Breakfast. Link to the hotel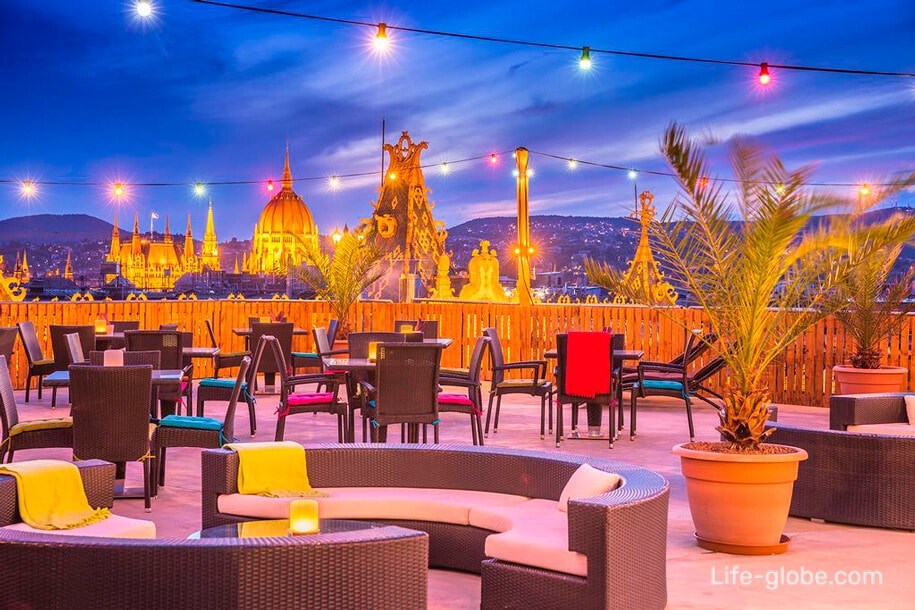 The 5-star Iberostar Grand Hotel Budapest features a restaurant, bar, fitness and Spa center as well as facilities for guests with reduced mobility.
On arrival a welcome drink. Room rates may include Breakfast. Link to the hotel
MIRA Luxury apartments with free Wi-Fi.
The apartment: fully equipped kitchen, TV, Seating area, bathroom with shower, Hairdryer and free toiletries. The link apartments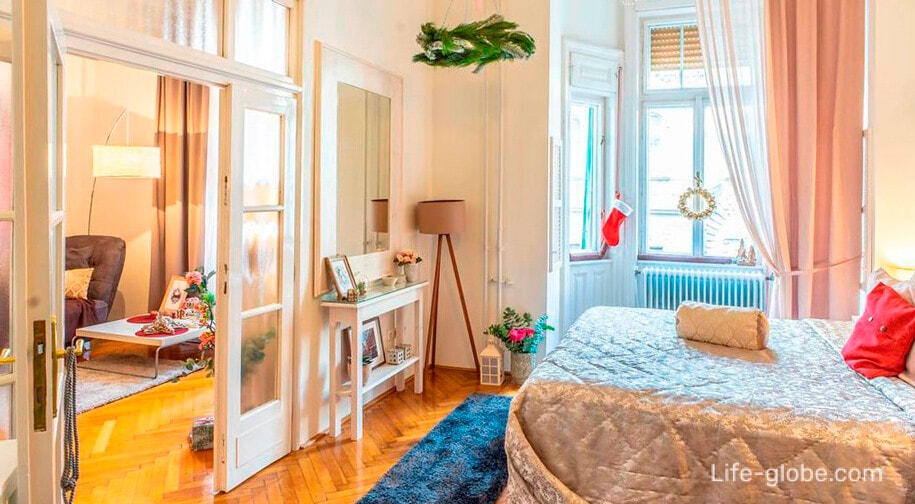 All accommodation facilities in Budapest, including and near Liberty square, you can view and book here