La Isla Shopping Village is a large shopping center with a large number of boutiques and shops, including world brands, as well as cafes, restaurants and excellent entertainment.
La Isla is located in the Hotel zone of Cancun (Zona Hotelera), on 12.5 km of Kukulkan Boulevard, on a small island of Laguna Nichupte.
It is the most visited shopping mall in the Cancun hotel area and one of the most popular shopping malls in Mexico.
Before Christmas and New Year, the shopping center acquires the appropriate festive attributes.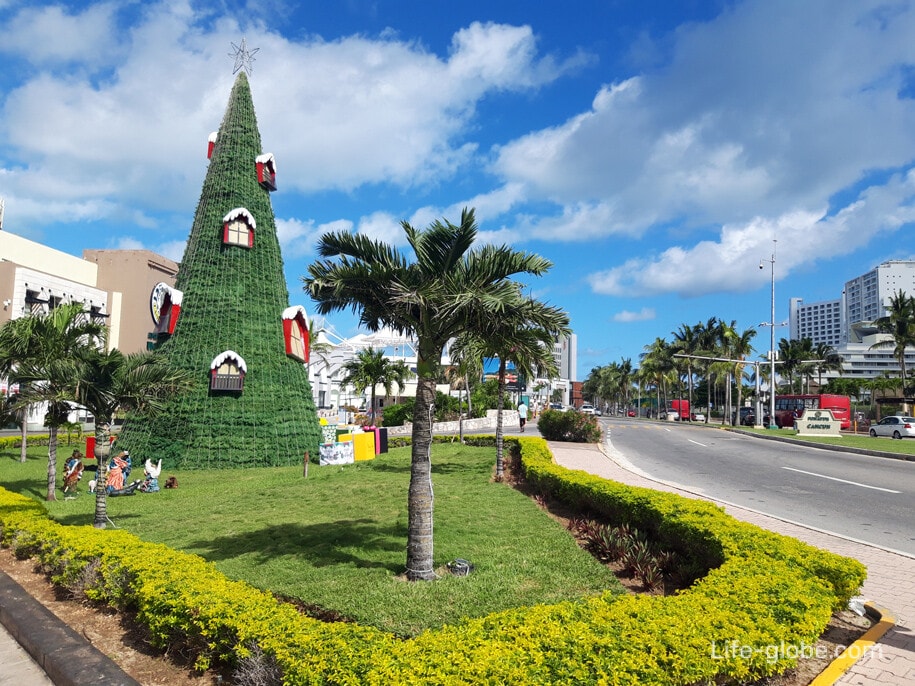 The mall consists of shopping centers "La Isla" and "Plaza La Isla II".
The La Isla complex is a shopping village with bright buildings located in the open air and has a canal over which bridges are thrown, and on which you can take a boat ride. The channel has an outlet to the lagoon.
The shopping center has tents; 162 stores of major international, national and regional brands: Liverpool, La Boutique Palacio, Rolex, Louis Vuitton, Cartier, Salvatore Ferragamo, Marc Jacobs, Carolina Herrera, Tiffany and others.
Also in the shopping center there are boutiques, salons, souvenir shops, ATMs, currency exchange offices and parking.
An integral part of the center of La Isla are numerous restaurants, cafes and coffee shops, including the cafe-shop "Ah Cacao Chocolate Cafe" with delicious Mexican chocolate.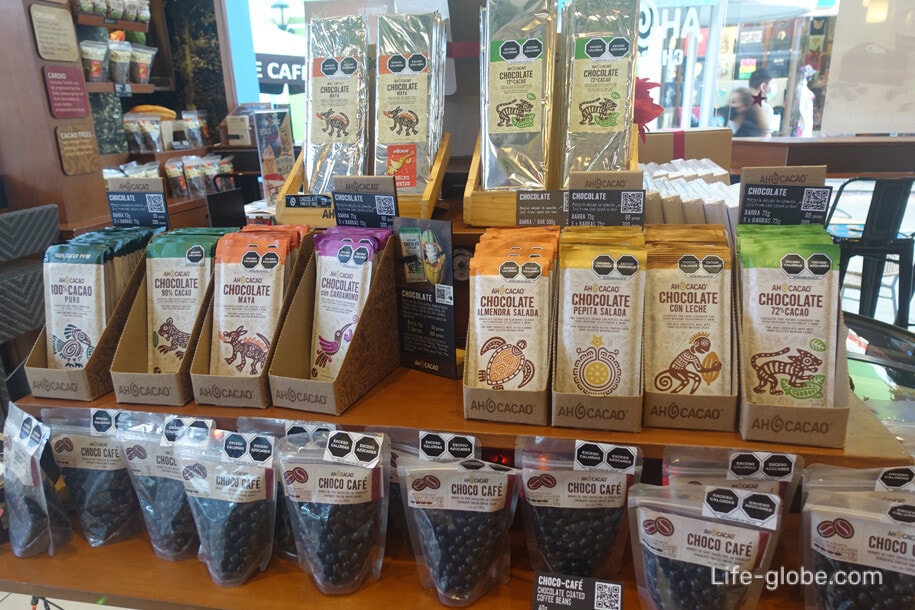 From entertainment to La Isla casino, movie theater, wax Museum, 70-meter-high Ferris wheel (the cost of an adult ticket range from 350 pesos) and interactive aquarium where you can meet with more than 140 species of marine life and enjoy a variety of activities for children and adults, including swimming with dolphins and sharks.
Practical information
The address of the La Isla shopping center: Blvd Kukulkan km 12.5, Zona Hotelera.
La Isla Shopping Center website: islacancun.mx .
You can get to La Isla Shopping Center on foot along the sidewalks along Kukulkan Boulevard, by taxi, car or public buses R1 and R2, which run almost around the clock along the entire area of Cancun hotels.
Located near La Isla is the 4-star Canopy By Hilton Cancun La Isla Hotel with a garden, an outdoor pool with a terrace, a restaurant, a bar, a fitness center, parking and free Wi-Fi.
The rooms are equipped with air conditioning, a seating area, a flat-screen TV with satellite channels, a safe and a private bathroom with a shower, a hairdryer and free toiletries.
Breakfast may be included in the room rate. Link to the hotel
From the Caribbean Sea beaches (via Kukulkan Boulevard), near the La Isla shopping center, there are such accommodation facilities as:
5-star resort Hotel Live Aqua Beach Resort Cancun , working on the "all inclusive" system
The Westin Lagunamar Ocean Resort Villas & Spa Cancun is a 5-star resort
4-star Park Royal Beach Resort Cancun - All Inclusive , working on the "all inclusive" system
Condo in Ocean Front Hotel Resort
Apartment Xcanan Loft On Park Royal, the best area in Cancún right on the beach
All accommodation facilities in Cancun, including in the hotel zone (on the first and second lines) and in downtown Cancun (downtown), can be viewed and booked here