Shopping Mall Kings Avenue Mall is a modern shopping centre, one of the most modern in Cyprus, located in the centre of Paphos and designed for local residents and visitors alike.
With its convenient location (close to Kato Paphos), availability zone, food court, large supermarket, children's Playground, free Fi-Wi throughout the hotel and the cool, permanently maintained in the center of the Mall Kings Avenue Mall, besides shopping and recreation, is often used by tourists as a place where you can while away the time, for example, prior to departure or before arrival.
The Mall has two floors, convenient layout and two-level underground Parking for vehicles. Officially, the shopping center has a ground and first floor, but in fact (the more familiar arrangement of the floors), the first and second floors.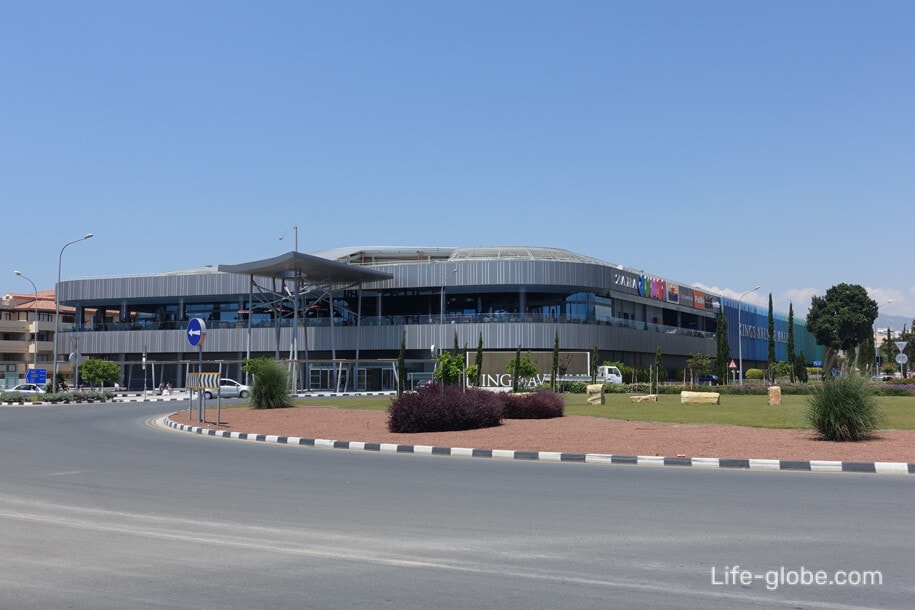 A special place in the shopping center is store of toys and goods - Jumbo, located on two floors.
The first (ground) floor of the shopping center at Kings Avenue Mall in Paphos
On the ground floor are concentrated shops and boutiques, from the most famous brands to the local - from Cypriot designers: Zara, Mango, Tezenis, Oysho, Stradivarius, Massimo Dutti, Intimissimi, Lacoste, etc.
On the ground floor is a large supermarket Sklavenitis and a few kiddie rides.
The layout of the first (ground) floor
The second (first) floor of the shopping center at Kings Avenue Mall in Paphos
On the second floor, in addition to shops, a multiplex cinema and an area with arcade games.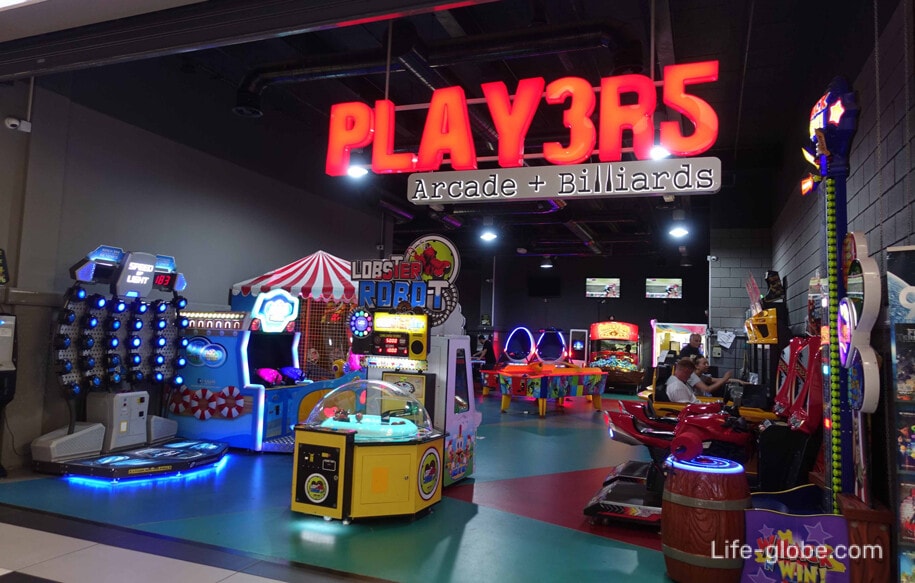 A special place on the second floor is area of the food court (food court) where there are several global and local cafes and restaurants: Taco Bell, Yogen Früz, KFC, Burger King, Caffe Nero, Pizza Hut, Cinnabon, etc.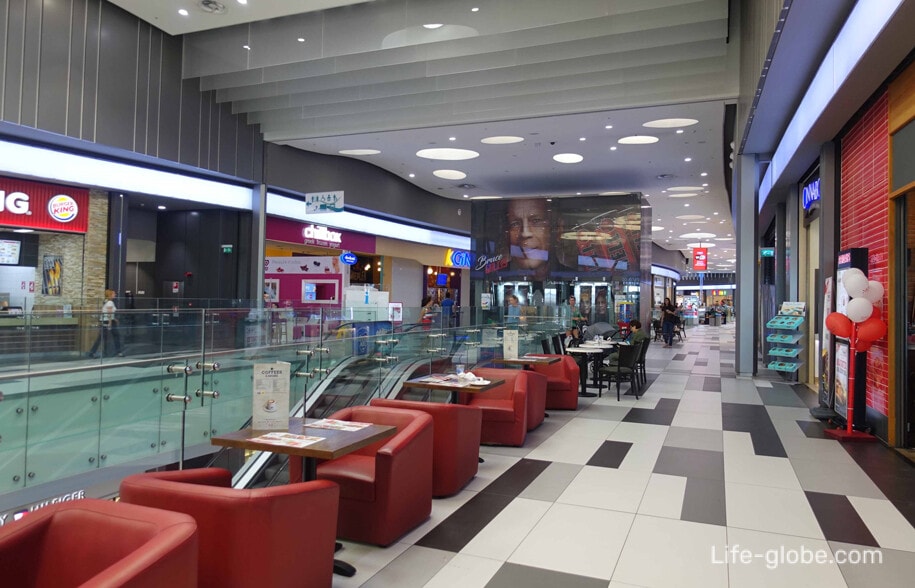 From the area of catering has access to a large balcony with outdoor Seating
The view from the balcony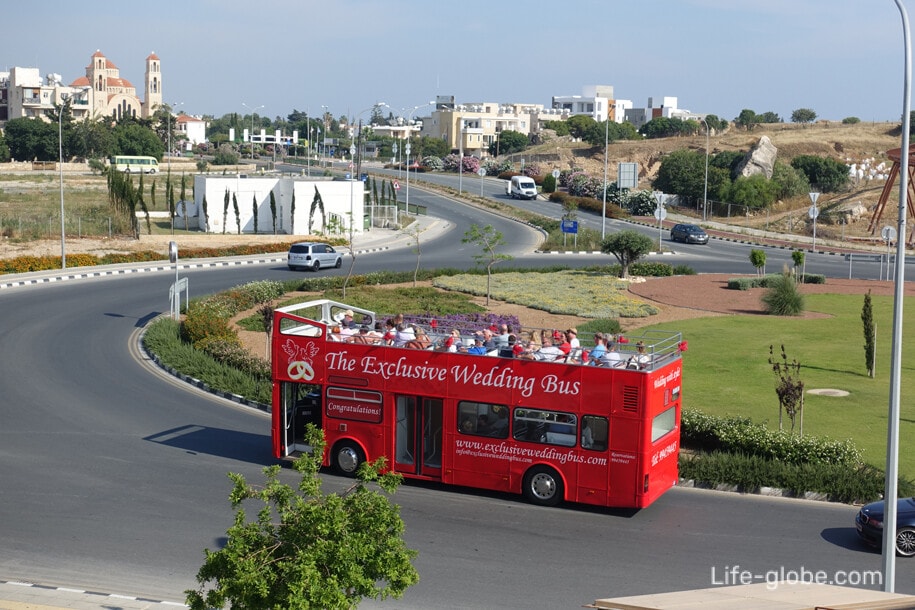 Plan-scheme of the second (first) floor
Practical information
Guests with disabilities are available free wheelchairs.
On the underground level of the Parking area available for A car wash (Super Soft Car Wash).
Adjacent to the shopping centre open the property include a designated Smoking area and bike loops for Parking bicycles.
If you reside in a country outside the EU, the stores of the shopping center showing the sign Tax Free Shopping, you can complete the form Tax Free. VAT rate - 19%. The minimum purchase amount is € 50,00.
Location address: Corner St. Paul & Tombs of the Kings 2, Paphos 8046, Cyprus, one kilometre from the bus station, the Harbor and waterfront.
Hours of operation: Monday - Saturday 10:00 to 20:00 hours Sunday from 11:00 to 19:00 hours.
Jumbo store: Monday - Saturday 09:00 to 21:00 hours Sunday from 10:30 to 20:00 hours.
Sklavenitis supermarket: Monday - Saturday 09:00 to 21:00 hours Sunday from 10:00 to 21:00 hours.
Official website: kingsavenuemall
Attention! Hours of operation shopping centers and stores in the Mall may vary, please check before visiting.