Gardjola Gardens (the maltese name Ġnien il-Gardjola) is a public park located at the extreme end of the cape, the remains of the former fortifications (bastion) in the city of Senglea on the island of Malta.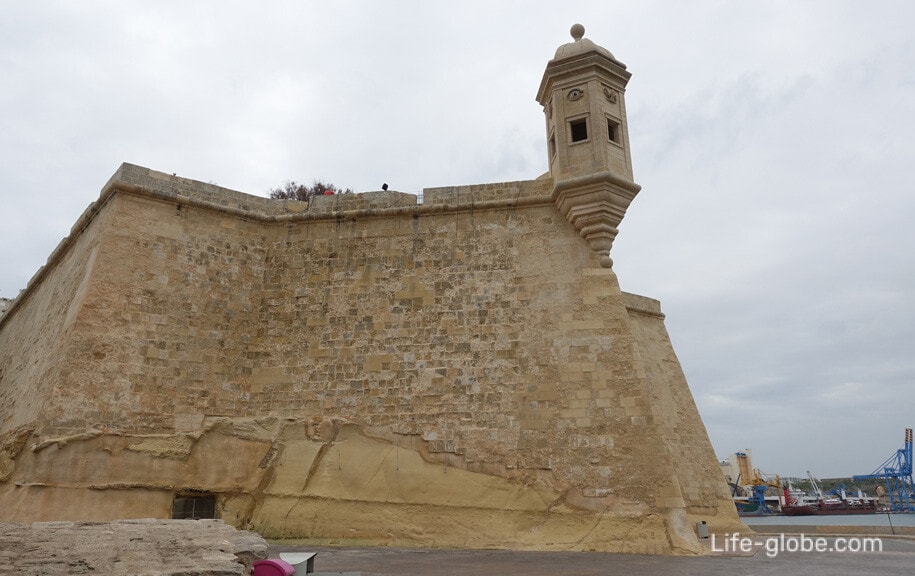 In the gardens there are broken flower beds, palm trees grow, paths for movement and resting places are equipped, there is a fountain, several monuments and the famous Vedetta tower.
Guard tower Vedetta, situated on the edge of Gardjola gardens, crowned by the former defensive wall of the Bastion. Previously, the tower served as a post for sentries.
The tower is a small hexagonal turret with rectangular Windows on each side and a dome-roof. The facades of the tower are decorated with symbols of the watch and guard of the Maltese coast - reliefs in the form of ear, eye and poultry. Eyes on the tower is a popular symbol of Malta, who is depicted on many Souvenirs, postcards and in brochures about the island.
From the gardens of Guardjola panoramic views of the coast Senglea and surrounding area and also at the Grand harbour, the coast of Valletta, Vittoriosa and Floriana.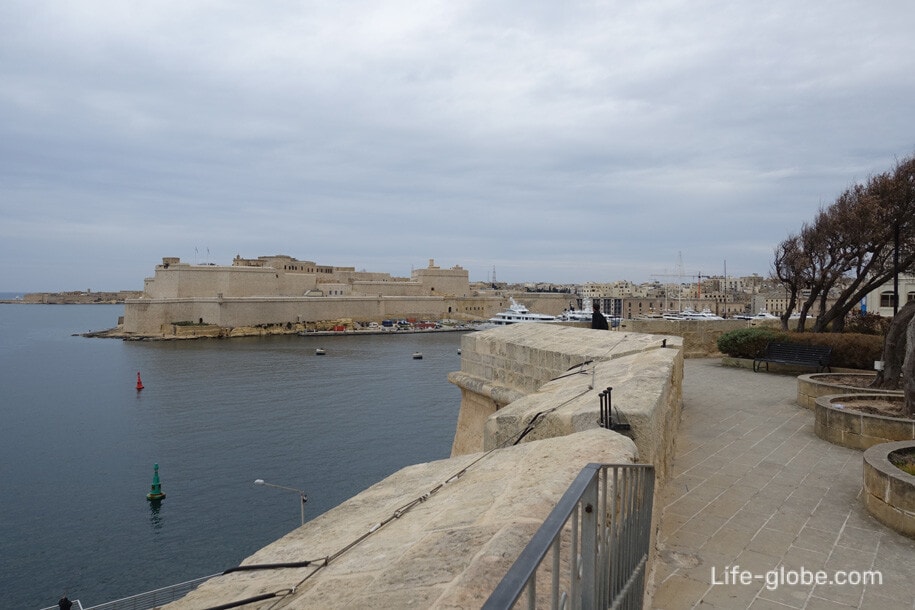 Gardjola gardens are open for visits every day: from June to September from 08:30 to 23:00; from October to may from 08:30 to 20:00 o'clock in the evening.