The Interpretation centre of the Fortifications - "Fortress builders" - museum and the centre of the fortifications of Malta, located in Valletta, near the ferry to Valletta is Sliema, from the harbour of Marsamxett, at the address: St. Mark (St. Mark street).
FIC is part of the Department of restoration, which is subordinate to the Ministry of justice, culture and local government.
This is a public institution designed to inform and demonstrate the history and significance of the military forces of Malta, striving to preserve and convey to the public the architectural heritage of the state.
The center is located on the stock end of the 16th century, next to St. Andrew's Bastion (St. Andrew's Bastion). Was opened in 2013. This is a cross between a Museum, information centre and resource centre, where you can find information about fortifications in Malta.
The entrance is free.
The center presents exhibits, mainly representing the military architecture of Malta as a whole.
In the center there are artifacts found on the Islands of Malta, as well as schemes and models showing fortification and military history.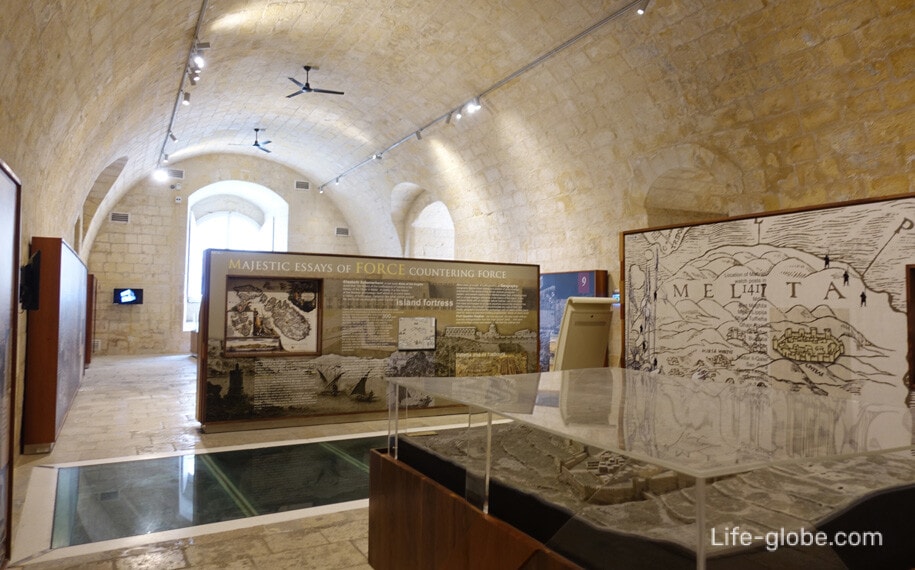 Part of a movable bridge of the 17th century, which was probably the original drawbridge used at the main entrance to Valletta, called the Porta Reale.
From the balcony situated on the second floor, you can see a small part of the coast of Valletta and Sliema, located on the opposite side of the harbour.
Opening hours:
- summer hours (from 16 June to 30 September):
Monday, Wednesday, Friday - Sunday from 09:00 to 13:00 hours
Tuesday, Thursday from 09:00 to 16:00 hours;
winter hours (October 1-June 15):
Monday, Wednesday, Friday from 10:00 to 16:00 hours
Tuesday, Thursday from 10:00 to 19:00 hours
Saturday from 09:30 to 13:00 hours.
On December 24 and 31 the center is open until 12:30 o'clock. The centre is closed on public holidays.
Attention! The center's hours may vary, please check before visiting.