Fenals beach (Playa de Fenals) is the second largest and most popular beach of Lloret de Mar, after the Central beach of Lloret.
The length of Fenals beach is 700 meters, and its average width is 45 meters. The beach is fenced by buoys at a distance of 200 meters from the shore.
Is the Fenals beach on the Spanish Costa Brava, in the Bay, flanked by mountains (hills). The Eastern mountain range separates the beach from Fenals beach Laert.
Beach awarded "Blue flag". On the beach of coarse sand of light color. The beach cleanup is done daily. Sea water is clean and clear.
In high season the beach has all the necessary infrastructure: sunbeds and parasols (cost 7 Euros for a sunbed or umbrella; 19,50 Euro for two sunbeds and an umbrella), toilets and showers, bins and decking for ease of movement, the service first-aid and information boards are also marked places for water sports.
Rescuers on the beach and a first aid service is available from 15 may to 15 October.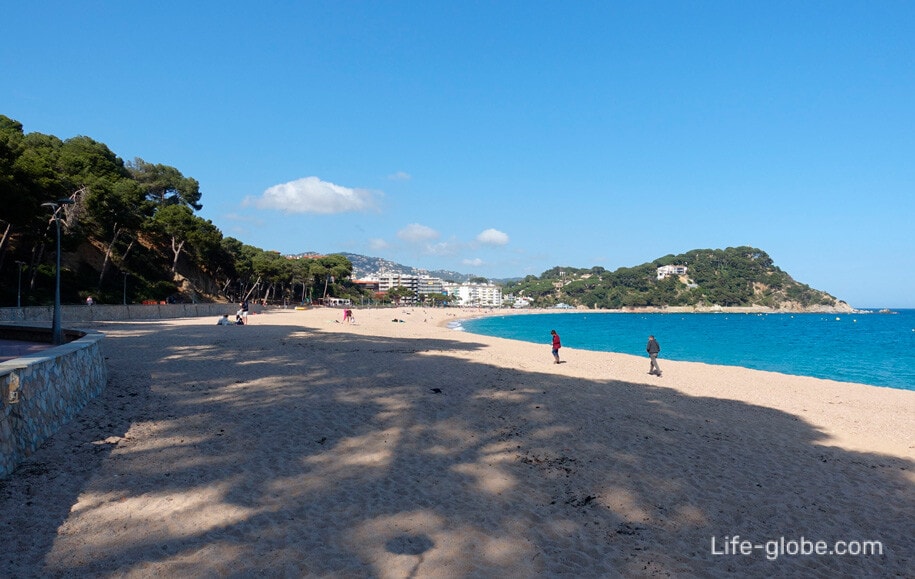 In the Eastern and Western end of the beach in the water are rock formations.
The advantage of beach is that along the beach strip does not pass road.
Above the line Fenals beach along the promenade where there are refreshment stands, ice cream and beverages; a few café-restaurants; sports.
In the Eastern part of the beach, promenade, bus stop. Bus route L11.
In the Western end of the beach, on a hill, is a mountain forest (natural Park zone), where you can stroll and panoramic views of the beach and sea water.
From the Eastern end of the beach originate Hiking trail along the coast, which once held a watch. The trail connects with the beach of Fenals Bay Banys and the Lloret beach. Read more about watch trail...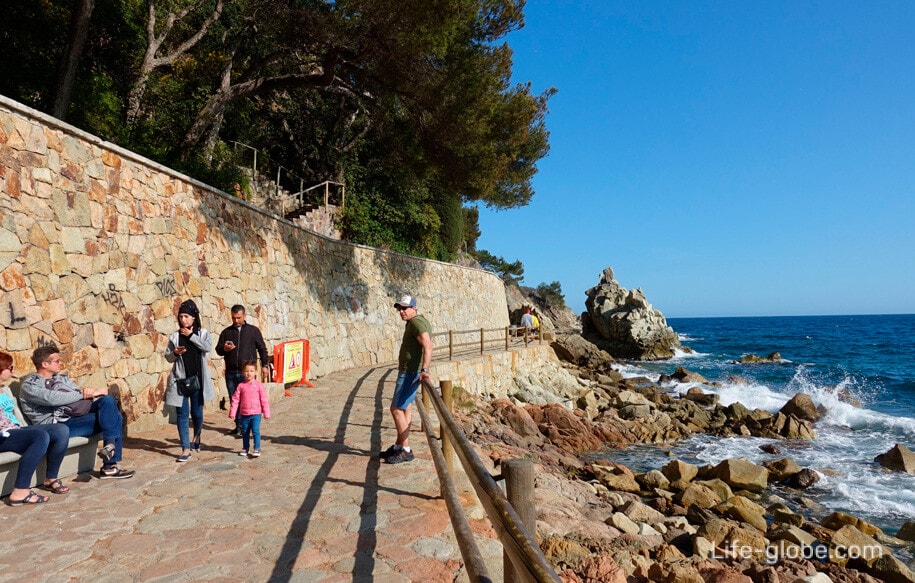 Where to stay near Fenals beach (hotels and apartments)
5-star Rigat Park & Spa Beach with views of the sea or the Park. In the hotel: Spa, Parking and Wi-Fi, a fitness centre, an outdoor pool with underwater music and solar heating, Solarium, snack bar and a terrace next to the pool.
Room rates include Breakfast.
The 5-star Alva Park Costa Brava offers spacious suites with a Seating area, a coffee machine and a Spa bath. Features: Spa, fitness center with Golf simulator, an outdoor pool and a restaurant.
Room rates include Breakfast.
The 4 star hotel Surf Mar offers an outdoor pool with hot tub, tennis courts, Playground for mini-Golf, restaurant, garden, children's Playground, a games room with table tennis and Billiards, as well as reception.
Room rates included: Breakfast; Breakfast and dinner; Breakfast + lunch + dinner or all inclusive.
Apartment "First line" with free Wi-Fi, three bedrooms and equipped kitchen.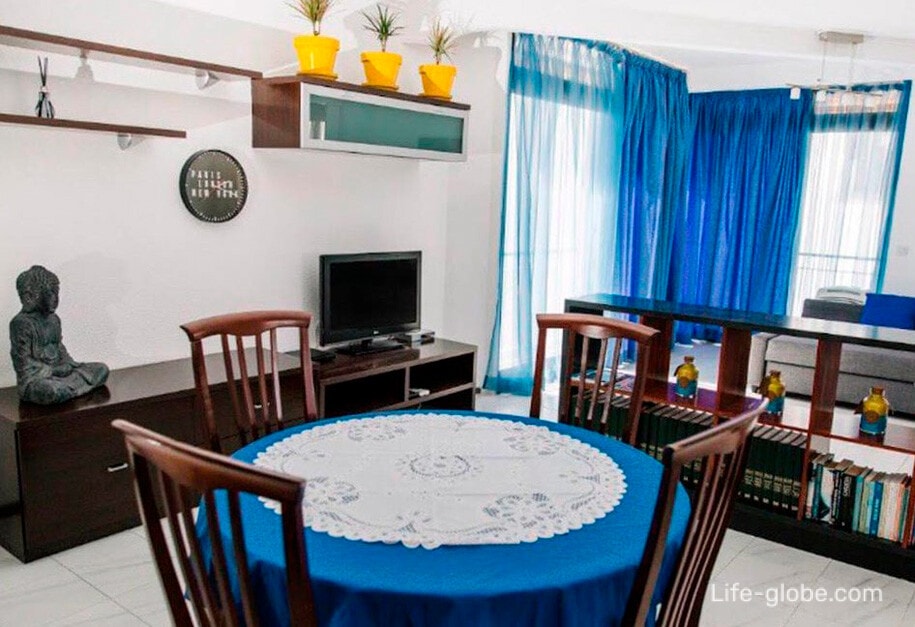 Tulipan apartment with free Wi-Fi, a terrace, a living room, a flat-screen TV, a fully equipped kitchen with an oven, a microwave and a coffee machine.
All accommodation in Lloret de Mar, you can view and book here