Walking through the old town of Vilnius and Gediminas Avenue, we did not notice how came to the embankment of the river Neris (Neris) and the Vilnius Central Department store.
The Neris river, it would be more correct to call Neris in the sources called the river of Viliya. Even if you look at the world map, the river on the map has two names - the Neris and the Neris. And for good reason, and then the name right. Why the river two names we mentioned in a previous article "walk on the embankment of the Nemunas river and Park Santakos in Kaunas" Kaunas section, read about it here.
The river is a green area with walking paths along the Neris.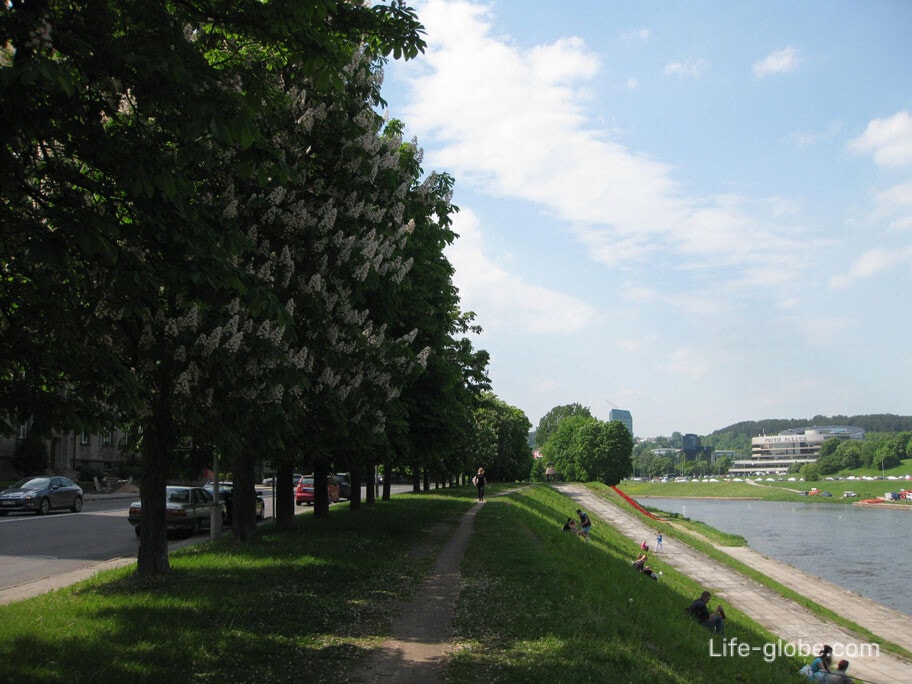 Some sculptures on the waterfront
On a slope near the river, there was space for recreation, sitting on which, eyes with a view of the river and the city, which on the other side
Cross the bridge over the river
The bridge on the waterfront is one of the oldest Department stores in Vilnius
Vilnius Central Department store (Vilniaus centrine universaline parduotuve).
The abbreviated name of the Department store VCUP.
This store has been working for 35 years and has become part of the history of the Lithuanian capital. Inside the store you will find shops, salons, a supermarket, a food service area.
The Mall is open for visitors every day. Opening hours of stores and shops from 10:00 to 22:00 o'clock, restaurants and bars from 10:00 to 24:00 hours grocery supermarket maxima from 08:00 to 24:00 hours. Official website store www.vcup.lt. Store address: Konstitucijos pr. 16 09308 Vilnius Lithuania.
Near the Central Department store on the waterfront, a sports court, it can be clearly seen from the outdoor terrace of a Department store.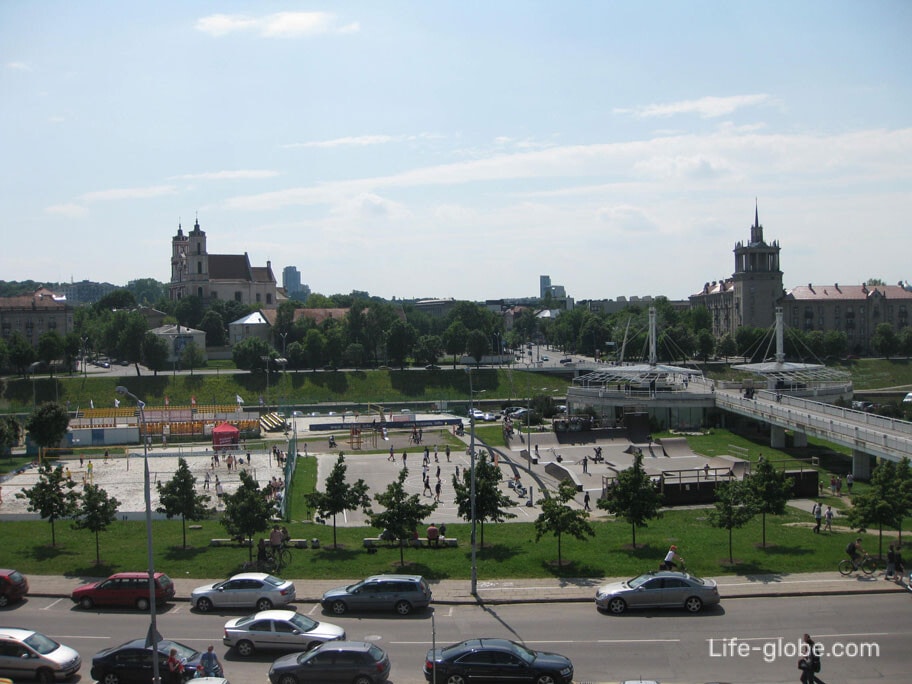 Near Playground on a small meadow quay festive event. During our stay in Vilnius was held here a holiday with performances by local artists and groups. The truth is we don't understand much of what was happening on the price. But hungry for a good cheese bought in a supermarket a good piece of cheese and water. Sitting in a meadow watching a concert and ate cheese.